Like many museums, the National Museum of American Jewish History (NMAJH)'s doors have remained closed to the public since March 2020. Our physical doors, that is. Our museum is very much open through virtual offerings—and we're happy to report that we are thriving.
We continue to connect with our audiences through public programming that now reaches more people than ever before. We're making headlines with our timely and creative museum store merchandise. We raised 830 thousand dollars through an all-virtual fundraising gala. And we are introducing new audiences to our collections through virtual tours and customized virtual group programs.
Though we, like many of our peer institutions, had to reduce staff during the pandemic, we've managed not only to maintain but to grow a solid presence locally, nationally, and even internationally with a staff of just twelve (and, of course, an engaged, supportive board of trustees and volunteer corps).
It hasn't been easy, and it's constantly an uphill battle, but in the following sections, I'll address the specifics of how we've done it. First, I'll share some background about our museum:
Skip over related stories to continue reading article
Established in 1976, and situated on Philadelphia's Independence Mall, the National Museum of American Jewish History is the only museum in the nation dedicated exclusively to exploring and interpreting the American Jewish experience. Our museum takes the many important and complicated conversations about American freedom happening across the Mall and explores them through the lived experience of a religious minority in this country. NMAJH presents educational programs and experiences that preserve, explore, and celebrate the history of Jews in America. Its purpose is to connect Jews more closely to their heritage and to inspire in people of all backgrounds a greater appreciation for the diversity of the American Jewish experience and the freedoms to which Americans aspire.
Boosting the Store
We have always been fortunate to have a popular museum store that sells a mix of ritual items, pop culture merchandise, elegant jewelry, kid-friendly products, and more. Since the pandemic began, however, the store has shifted from being just one component of our budget to the primary source of earned revenue for the museum. And so we doubled down.
The store—which previously made 80 percent of its revenue through in-person sales—quickly shifted to 100 percent e-commerce. It now sells all of its approximately thirty-five hundred items online and ships throughout the US and Canada. We are pacing 60 percent ahead of sales compared to last year and 235 percent compared to two years ago. How?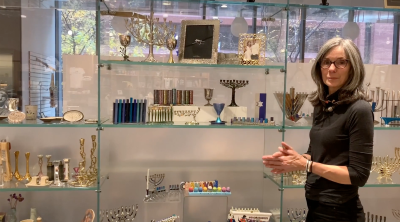 People: Our Director of Retail and Visitor Experience, Kristen Kreider, brings her decades of retail experience to the table—she owned and ran boutique retail establishments in Philadelphia for twenty years. Kristen keeps her eye on trends and does all of the buying for the store, sources fabric, works on designs, customizes items, and commissions new pieces, like this Statue of Liberty face mask.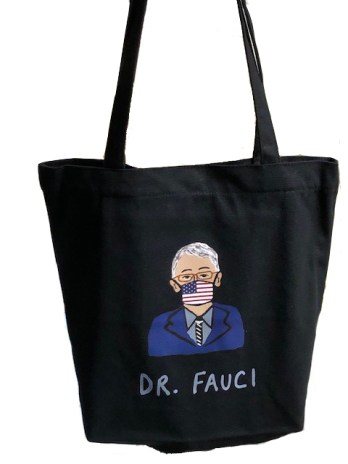 Merchandise: We've always featured pop culture merchandise, such as RBG-themed items, in our store. This year, we added timely collectibles like our limited edition "Mamala Harris" shirt and Dr. Fauci tote bags. For the Jewish holidays, we shifted our focus from the usual host gifts to items for all those who were unable to visit relatives and celebrating on their own for the first time. For example, we offered Seder plates, which many Jews have had to purchase for a socially distant Passover.
Art: The store's staff of two photographed hundreds of items to build out our online store and create imagery for the social media marketing that has been so critical to our retail growth. They continue to add photos of new items regularly to improve the online shopping experience.
Marketing: Even with razor-thin margins, we knew a dedicated investment in digital marketing for retail was critical. Our paid advertising through Facebook and Google drives nearly 50 percent of our total store sales, and we consistently see a return of more than four times our investment, often much higher. Regular email to our loyal customers always directly correlates to sales, and employing best retail practices such as encouraging small add-on purchases at checkout and implementing abandoned cart email flows ensures we don't leave any money on the table.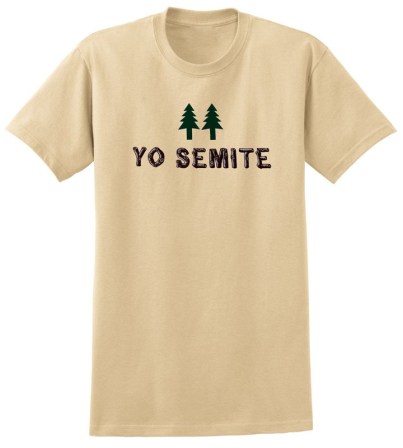 Luck: Call it being in the right place at the right time or the natural result of hard work, but we've been fortunate to twice be poised to capitalize on the zeitgeist of 2020.
In August 2020, when President Trump mispronounced Yosemite National Park as "Yo Semite," we thought immediately of the Yo Semite shirts that had been a staple in our store since 2011. We launched a new digital marketing campaign to sell the shirts in this new context, which generated press coverage nationwide. Kristen quickly got permission from the shirt's designer to have them screen-printed right here in Philly so we'd be able to meet demand.
We've sold about eleven thousand Yo Semite shirts since then. Our small but mighty staff came in to help process orders, from stuffing and taping boxes to handwriting personalized gift messages. The shirts have been covered in 267 news stories for a total of more than 462 million media impressions in print, broadcast, and online outlets—from CNN to wire services to Jewish-interest publications.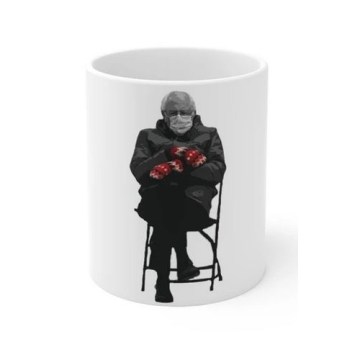 A second opportunity presented itself when the meme of Senator Bernie Sanders at the Inauguration ceremony took the internet by storm. We quickly created "Bundled Up Bernie" mugs and t-shirts showing the Jewish Senator from Vermont keeping warm in his winter coat and wool mittens on the Capitol steps. In a matter of days, we had sold more than nine hundred mugs and three hundred shirts. We generated three hundred thousand media impressions in the Philadelphia market and a national radio story.
Prioritizing Programming
Since public programs have always been at the heart of NMAJH's work, we took our programming online in April 2020. Since then, we've produced more than two dozen virtual events, such as concerts and discussions, with impressive results and significant growth across key online and social media metrics, and engaged in another two dozen partnerships.
Highlights of our virtual events have included a livestream conversation with actress Mayim Bialik, a concert in honor of legendary Ladino (Judeo-Spanish) musician Flory Jagoda, and an inclusive family-friendly event on Christmas Day.
Since the beginning of the pandemic, we've increased our total estimated reach on Facebook by 82 percent and website page views by 280 percent. For those of you data wonks: our average per-livestream reach is just under forty thousand; our average viewership (peak live views, one-minute views, landing page views, and Zoom views) is twenty-four hundred—a 126 percent increase; our average three-second views are twenty-one thousand—a 183 percent increase; and our average engagement is seventeen hundred—a 60 percent increase. What that means in plain terms is that now, a minimum of twenty-four hundred people from all around the country and world tune in for each virtual program on average, whereas past in-person events could only accommodate about 230 people. And we reach tens of thousands of people more than our localized targeted advertising had garnered previously. We continue to foster opportunities for real-time engagement through comments, chat, and question & answer sessions to provide as much of that "in-the-room" spirit as we can.
While online programming is different from an in-person experience, we now reach approximately the same number of people with each livestream program that we reached with in-person programs during the entire nine years prior.
We're constantly evaluating our metrics and determining how best to assess progress and grow our audience. While most of our programs are free with no registration barrier, we recently implemented a low-barrier email collection system to accompany our programs, since our database is a critical asset and it's important we understand who is participating. We have collected four hundred additional email addresses since we added this new feature in February 2021, and anticipate collecting an additional three thousand records through this method by the end of the fiscal year. Additionally, we have increased our overall subscriber list by approximately 23 percent during the past year, primarily driven by program opportunities and encouraging sign-ups to keep informed.
We know organizations are wrestling with how to monetize virtual programming—it's something we're continuing to explore, too. We felt, as did many of our peers, that it was important to make these events free and open to the public. Our overhead per program is lower than with in-person events, but it's also one of our biggest assets—how can we leverage that opportunity? We've primarily employed the "free with suggested donation of a specific amount" model. Our average suggested donation is ten dollars. We have found that the average gift is around forty dollars, and this method has brought in nearly twenty thousand dollars in revenue.
Partnerships have also been key. Thanks to Zoom, partnering with peers around the country has never been easier—we are able to deliver high-caliber programming organized by or presented with respected museums and cultural institutions while also introducing our museum to new audiences. Sometimes the relationships are simple cross-promotions, sometimes they are co-curated offerings with shared revenue and expenses. We appreciate how the online-only environment has in some ways made it much easier to collaborate with our peers across the US and beyond.
Hosting a Virtual Fundraising Gala
In December, we simultaneously inducted the two most famous illusionists of all time, Harry Houdini and David Copperfield, into our Ed Snider Only in America® Gallery/Hall of Fame. This induction typically takes place during the museum's annual gala, which became a virtual event in 2020 due to the pandemic.
An honor bestowed to just twenty-one prior inductees, including Ruth Bader Ginsburg, Steven Spielberg, Barbara Streisand, Emma Lazarus, and Irving Berlin, the award recognizes the achievements and contributions of American Jews who share and exemplify the ideals of the stories explored in the museum.
Previous galas have raised 350 thousand to 1.6 million dollars. This year's event benefited from reduced costs from venue and catering, as well as the star power brought by Copperfield and other talent who appeared.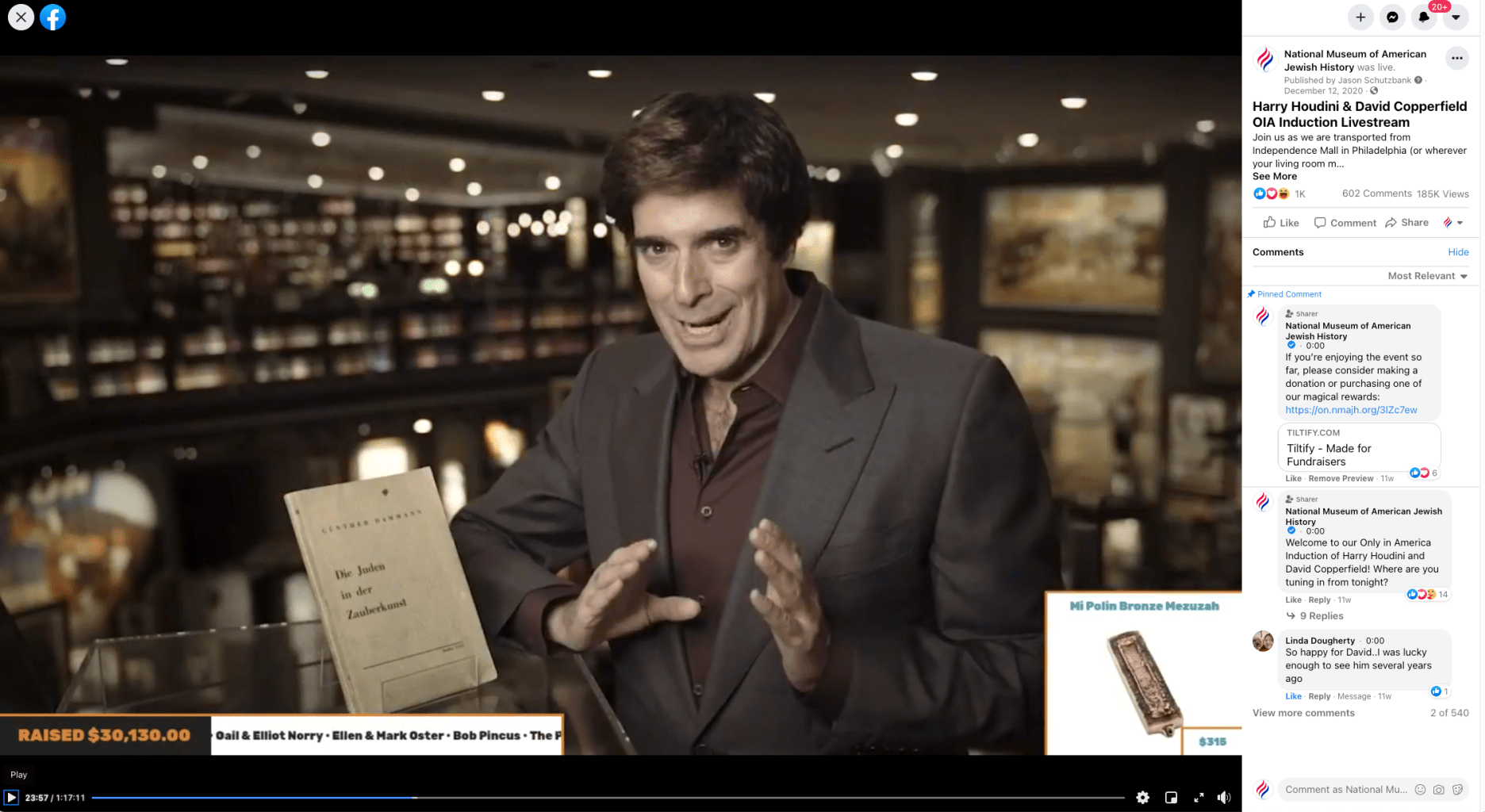 As with our public programming, we chose to make the event free and open to the public in order to allow maximum access for people all over the world. As a museum with a national focus, our audience crisscrosses the United States and also comes from outside the country, especially Canada, the UK, and Israel. This model allowed more people to participate and increased awareness of the museum and our mission.
We offered multiple fundraising opportunities and more inclusive price points than with prior galas. We relied on traditional sponsorship and individual donor solicitations driven by our tireless gala chair, and offered unique and enhanced benefits such as a VIP virtual pre-show with a private live magic show, mailed magic boxes, hometown catering, and other incentives. We added a 250-dollar-level sponsorship that was purchased by ninety people, raising more than twenty thousand dollars in donations we might not have received otherwise. Additionally, on the night of, we offered "buy now" rewards at a variety of price points—some as low as five dollars to unlock a cocktail recipe—that cumulatively garnered another fifty thousand dollars that night in real time. The rewards items also fed an ongoing silent auction that extended beyond the night of the event and included items such as trips, design services, and autographed sports memorabilia. The auction raised another thirty-five thousand dollars, with 100 percent of the proceeds going to the museum.
We promoted the gala heavily on social media with a paid and organic campaign, through organic and sponsored email blasts, and in the press. We generated widespread media coverage, including an Associated Press story and a Barron's feature, that generated more than thirty-six million media impressions in total. To date, this livestream has been our most successful ever. We reached more than four hundred thousand people, garnered more than eighty-five hundred engagements, and have had more than 190 thousand total views, with forty-two thousand participating in some or all of the program that night. Best of all, we raised 830 thousand dollars!
Looking Toward the Future
At the moment, the necessary restrictions in place and understandable reticence from the public to return do not justify the costs and staffing of returning to normal operations, so we've made the decision to wait to reopen our galleries to visitors. We will continue with virtual programming, fundraising, and e-commerce for the foreseeable future, relying on and building from our learning throughout the past year to carry us into the future, even when we return to in-person operations.
We're looking forward to robust programming during Jewish American Heritage Month (JAHM) in May, a national celebration led by the museum, and established each year since 2006 by Presidential Proclamation in recognition of the indelible contributions American Jews have made, and continue to make, to our nation's history, culture, and society. An all-online JAHM was our first substantial foray into exclusively virtual programming last year. We were able to reach an online audience of about four hundred thousand. We look forward to building on that model and all of our learning from the past year to reach audiences around the country with this year's message of solidarity as we work to combat antisemitism and hate in all forms.
Serving adults and students with museum tours and curriculum had been a huge part of our operation, before we had to put it on hold during the past year. But we have remained in close contact with our wonderful volunteer docent corps, continuing training virtually and leaning on them to help us develop a streamlined set of group offerings that we can deliver virtually. We have served seven groups virtually since the first of the year, with more than thirty additional groups on the books. We are also in the process of digitizing our core exhibition, for which we received generous funding from philanthropist George Blumenthal, which will further enhance our virtual offerings for both individuals and groups.
We can't wait to welcome visitors back into our space and visit your museums again, too! Until then, we hope that our experiences may help peer institutions find success during this challenging time, and that we can continue to learn from each other.