This post is an advertorial written by a company that serves the museum field. The views, opinions, and positions expressed by the authors and those providing comments are theirs alone and do not necessarily reflect the views, opinions, or positions of AAM or its employees.
---
Attracting return visitors hasn't always been a priority marketing objective for museums. They're more apt to position themselves as must-see tourist attractions and bucket-list items.
But after a year when tourism dwindled to a trickle worldwide, museums have learned an important lesson: don't forget about your local and repeat audience. Even as we bounce back from the worst year the tourism industry has ever seen, it just makes sense to capitalize on repeat visitors whenever possible.
Here are ten ways museums and attractions can continue to attract return visitors, including local staycationers, daytrippers, and audiences outside the usual target market.
1. Reward visitor loyalty
While annual memberships are wonderful for diehard fans of your museum, not everyone is ready to make a major commitment after one visit. The majority of consumers (84 percent) are more likely to choose retailers that offer visitor loyalty programs, and 75 percent say discounts and freebies are the perks that matter most.
Somewhere between a single ticket purchase and annual membership lies a visitor loyalty program that will work for anyone. This might look like a discount to repeat visitors within a certain time frame, or rewarding a certain number of repeat visits with a freebie—the "coffee shop model."
2. Offer parting gifts
Another way to reward visitor loyalty: a prize that incentivizes people to return. This might be:
A physical "free visit" or "free drink" card they can slip into their pocket as they exit
A follow-up email inviting them to return at a discount
A poster with a barcode they can scan for a promotional code
3. Invite locals to exclusive nightlife events
During museum off hours, create a weekly or monthly event that just might become the see-and-be-seen talk of the town. What more striking—not to mention photogenic—environment could there be than a museum? The California Academy of Sciences executed this well with its Thursday evening themed "Nightlife" events, which bring in outside vendors and attract a hip young crowd to mix and mingle among museum attractions.
4. Make it a locals day
One of the best ways to attract repeat visitors is to show loyalty to your local fans. Many museums offer a weekly or monthly discount or a free-entry day for local visitors. If there's a day at your venue that tends to be slower, this is a great time to incentivize locals to visit, bringing with them the elevated energy of a crowd.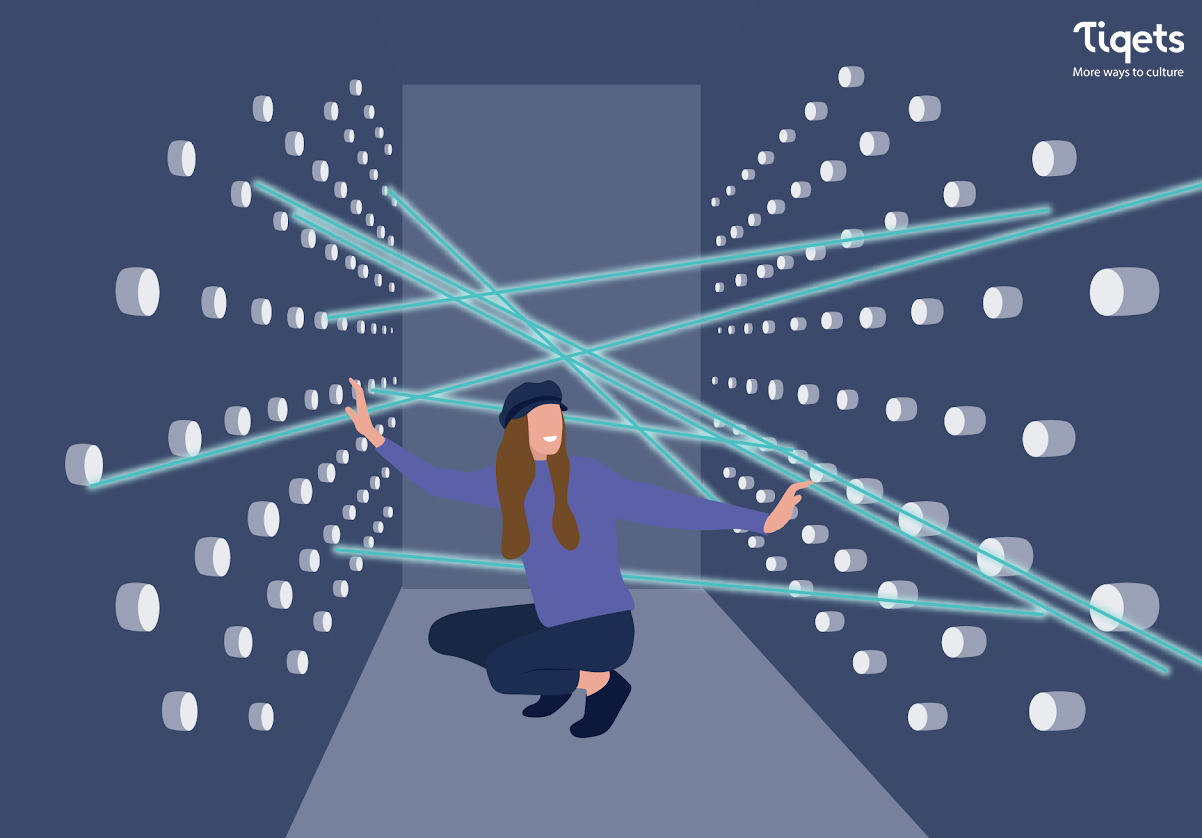 5. Offer engaging immersive experiences
When there's always something new to experience, visitors keep coming back. Rotating exhibits keep museums fresh. Many museums are also introducing immersive experiences into their repertoires.
IDEAL, a digital arts centre in Barcelona, offers the audiovisual experience Barcelona Memoria Fotografica, which translates to "photographic memory of Barcelona." Housed in a historic arts center, IDEAL offers a glimpse into the Barcelona of the 1950s and '60s through the eyes of six of the city's most revered photographers.
6. Create culinary memories
Nothing pulls people in (and brings them back) quite like good food. The Museum of Ice Cream was on to something when it launched to rave reviews in the US in 2016, but your museum doesn't need to be entirely devoted to food in order to draw in the foodie crowd. Beyond the boundaries of your snack bar or cafeteria, explore other culinary options—perhaps bringing in a guest chef, food truck, mixologist, or pop-up.
The Rijksmuseum in Amsterdam, for one, has a Michelin-starred restaurant, Rijks, that draws crowds hungry for more than just a glimpse at a Van Gogh or Rembrandt.
7. Focus on families
Families with young kids had it hard during the pandemic. They're excited to get out and do things. Of course, parents are always excited for places to bring kids that combine adventure with education in a safe environment. Your museum or attraction might already be kid-friendly, and you just need to get the word out. Or perhaps you could add a program or exhibit geared specifically toward kids.
8. Position your venue as a refuge for return visitors
People are looking to get out and have adventures again. But they're shaken up by the last year. You can be both things—an exciting attraction with a new experience, and a safe place to feel hosted. Consider:
A reopening strategy that prioritizes safety and hygiene measures
Creative social distancing tactics that give people space to breathe
An experience that lets people cut loose and relax
Exclusive options that provide even more privacy—for a price
It's a proven scientific fact that people enjoy things more once they are familiar. Take advantage of this and give repeat visitors a go-to when they want to get out but stay safe.
9. Team up with local partners
Your business is not the only business in town hoping to attract more repeat visitors. Partnering with other local organizations creates more energy and synergy around your marketing efforts. Consider teaming up with local restaurants, transportation providers, government agencies, and tourism organizations. You won't just widen your marketing reach. You'll help create a stronger local economy and a visible community.
10. Use a data-forward approach
Every type of technology you use to run your business creates usable data. With social media data, for instance, you can create paid advertising campaigns that target repeat visitors. Your event ticketing platform should also provide data that helps you improve the customer experience and increase bookings.
While visitor loyalty has long been the modus operandi of all kinds of businesses, museums and attractions have often focused on bringing in new visitors. Now, they're shifting gears to create environments and experiences that will encourage visitor return.
To learn how the modern 550-foot-tall ferris wheel Las Vegas LINQ High Roller reached more visitors from in and out of town, read How to Attract Tourists: A Case Study with the LINQ High Roller in Las Vegas on the Tiqets for Venues blog.