The Center of Southwest Studies at Fort Lewis College had just installed its latest exhibit, PIVOT: Skateboard Deck Art, when the pandemic hit in March 2020. Over the next year, the exhibit's title took on new meaning, as "pivoting" became common practice, invoked in Zoom meetings worldwide, while we all shifted our work, school, and personal lives in response to the circumstances around us. Our staff immediately took this to heart, pivoting not only in a temporary response to the pandemic but in effecting more profound shifts at the core of what we do, why we do it, and who we do it for. Our work shifted to foster a sense of community, connect directly with Native artists and use our platform to amplify their voices, and take lasting inspiration from the theme of PIVOT through cultivating art and mentorship at our Native-serving institution.
Fort Lewis College, located in rural Southwest Colorado, is a small liberal arts school that is designated as a Native-American-Serving Non-Tribal Institution (NASNTI). The student body is 41 percent Native American or Alaska Native, and 177 Tribes and Native Alaskan villages are currently represented on campus. It is the role of the Center of Southwest Studies to support the college's commitment to serving Native students and, as a museum, library, and archives, to serve and support the communities represented in our collections. For nearly sixty years, the Center has actively collected resources that relate to Native and Hispanic health, education, and economics, as well as to Indigenous art, cultural ideas, and practices.
In the last twenty years, our staff has been committed to preserving and presenting collections not only with museum standards in mind, but community-informed cultural best practices as well. Through involvement with organizations like the Association of Tribal Archives, Libraries, and Museums (ATALM), work with community experts, and drawing from the wealth of knowledge held by Fort Lewis College students, center staff have sought to cultivate reciprocal relationships that focus on shared knowledge, stewardship, and support. We have both learned a lot from and lent much of our expertise and resources to the communities represented in our collections. Building these relationships and sustaining collaborative models over time provided the foundation for the center to shift from focusing simply on caring for cultural objects toward addressing the importance of the intangible cultural heritage of our communities and promoting contemporary voices.
This has never been more important than during this past year. Staff sought out simple and low-cost ways to center our communities throughout the pandemic, despite the financial and logistical hurdles faced by all educational institutions and museums. In some ways, we were quite lucky that prior to the pandemic we had already done significant legwork with the exhibit team, Duane Koyawena (Hopi), Landis Bahe (Diné), and Sam Honanie (Hopi/Diné), to bring PIVOT: Skateboard Deck Art to campus. This cutting-edge exhibit featured over one hundred skateboard decks by thirty different Native artists and used this unique youth-oriented medium to discuss issues of family, community, respect, cultural identity, loss, and hope for the future. These themes were especially poignant at a moment when Native American and Indigenous communities were being severely impacted by COVID-19, and during a year marked by social upheaval in general. The show provided an opportunity to reflect on national current events, celebrate resilience, and help bridge the divide between "town and gown" by building relationships with the surrounding rural communities.
Skip over related stories to continue reading article
However, amid health and safety concerns, the exhibit could not open to the public as planned. This propelled staff to look for creative ways to connect with audiences and the participating artists while closed. We decided the most viable and timely solution was to increase our social media outreach and share parts of the exhibits online. In the process, it also became a guiding priority to promote the work of the Native artists and direct our viewing audience to the artists' own social media and websites. We decided to include a regular artist feature on Instagram, Facebook, and through our weekly emails where we highlighted the artists' works. Alongside that, staff created an artist interview series for YouTube and IGTV where the curator and curatorial assistant talked with each artist about their background, approach to art, identity as Native artists, and the impact of COVID-19. Additionally, because Native artists and communities were hit hard financially by the cancellations of in-person artist markets, staff felt it was important to support artists by purchasing art for the collections, buying artist merchandise used to promote the exhibit, and using grant funds to prioritize paying artists for their involvement in virtual programming. These simple actions allowed a tiny staff with a shrinking budget to focus on supporting Native artists and communities even as they faced their own challenges.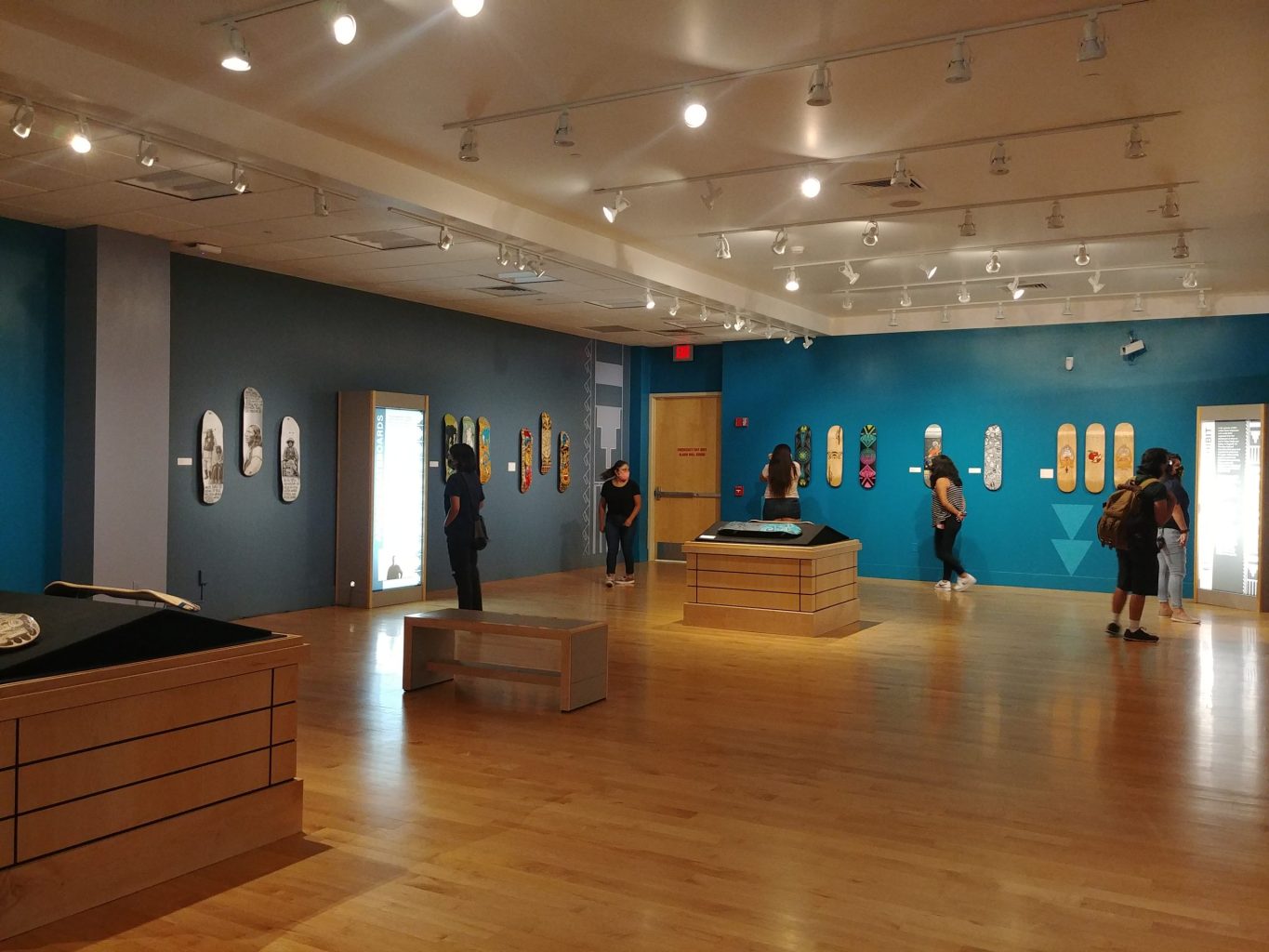 By August 2020, the center was able to reopen and share PIVOT with visitors, although on a limited basis. While we continued to interview artists and engage our communities online, reopening allowed us to meet our commitment to the broader Native community as well as to uphold our mission to put Fort Lewis College students at the center. Over the course of our fall semester and into the spring, we safely hosted dozens of classes as well as hundreds of community guests while adhering to COVID protocols. Students were not only able to see themselves represented in the exhibit but to connect with artists who are also community leaders, friends, and family in the small, tight-knit Indigenous communities of the Southwest. For the wider community, the exhibit helped expand perceptions of what constitutes contemporary Native art and opened the door to a better understanding of Indigenous ways of knowledge and living.
"I was inspired by the exhibit. First, it's amazing to see so much fresh artwork created by young tribal artists. Second, the concept was so cool and thought-provoking, leading me to reflect on notions around identity, assimilation, cultural appropriation, and sovereignty."

– Exhibit Visitor Feedback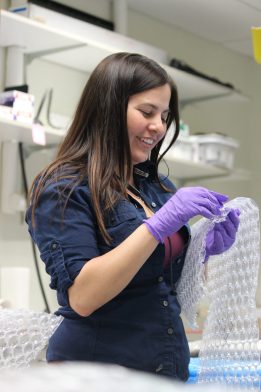 While 2020 was a year of pivoting, in many ways it was also a year of re-centering, re-focusing, and re-committing to the core of our mission in actively serving Fort Lewis College, and therefore the Native students and communities that it represents. The center has been committed to training a more diverse pool of emerging museum professionals by offering programs such as paid Native American professional internships and working with half a dozen interns and work-study students each semester. Installing PIVOT provided students with the opportunity to learn about exhibit development and preparation, as well as to work directly with the PIVOT team and artists. It also led to creative community exhibits that moved beyond the walls of the museum. With the center's help, third-year student intern Elise Boulanger organized and curated a student PIVOT exhibit that featured skateboard deck art by a dozen students and was showcased in Fort Lewis College's Student Union and Reed Library. This exhibit personalized the themes presented in PIVOT, highlighting student voices and artistic expressions, many of which similarly explored the role of Native and youth identity, and brought it to spaces on campus where faculty, staff, and fellow students spend time daily.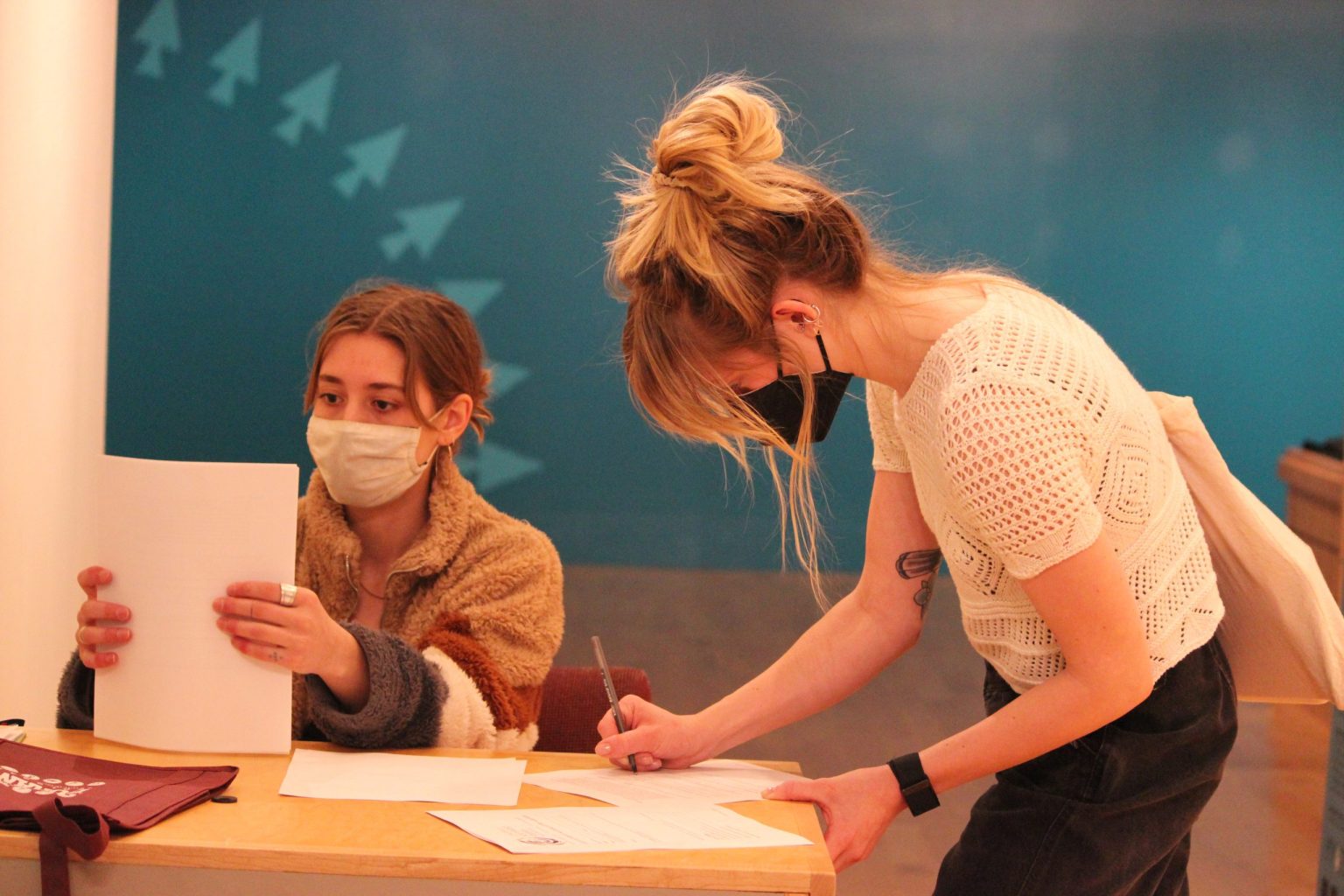 This past year pushed the Center of Southwest Studies to not only be more innovative in supporting broader Indigenous communities, but also to open its doors physically and virtually to the campus community—and especially to students who connect to our collections in deeply personal and meaningful ways. In April 2021, the center installed a new exhibit, Throughline: Student Works Inspired by the Center's Collections, which continued the momentum of PIVOT's community-driven approach. This student-curated project brought together sixteen students who spent time in the collections and created original works that spoke to their personal, cultural, and artistic experiences. Using the museum's collections and exhibit space to highlight students' diverse voices and personal experiences allowed us to center our obligation to serving Native students.
There are many more ambitious projects we'd like to tackle in the future to connect with our Indigenous students and communities, such as working towards joint programming, pursuing further partnerships with Native artists and experts, and making our collections more accessible to those represented in our holdings. It was initially intimidating to open the doors to collaboration, especially during a pandemic, but by being more open we've been able to create new and lasting connections with artists, students, and our community—not only locally, but globally. It has reminded us that as museum professionals we must be ready to pivot to meet the moment and be open to learning every day on the job.