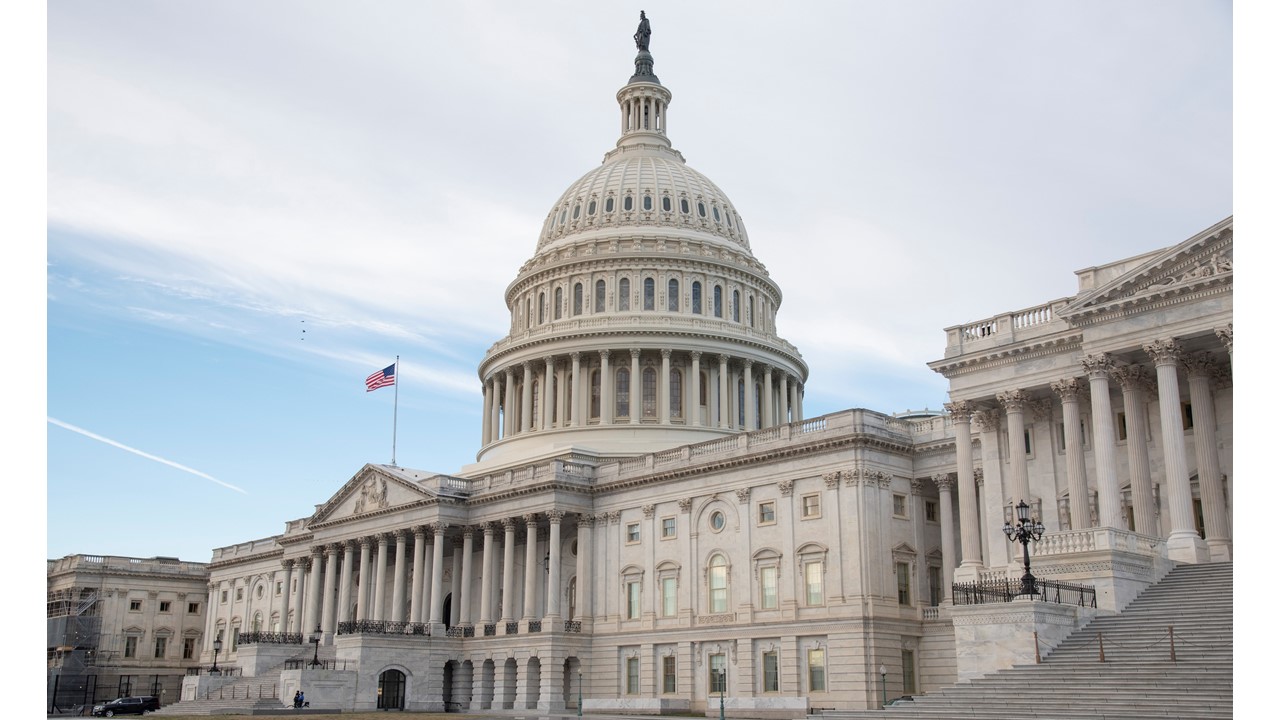 Advocacy Alert – July 21, 2021
In this Alliance Advocacy Alert:
Act Now: Urge Legislators to Include Museums in Infrastructure Legislation
Share Good News: House Appropriations Approves Historic Increase for OMS
Get Ready: Three Ways to Prepare Now for #InviteCongress
Urge Legislators to Include Museums in Infrastructure Legislation

As part of the Alliance's ongoing efforts to include museums in infrastructure legislation, we recently shared this letter* from several national museum associations with Congressional Leadership. In it, we urge the House and Senate leadership to ensure museums are eligible to receive funding for projects that address the following needs:
Infrastructure 
Buildings: New construction and upgrades to existing and historic structures including for energy efficiency, clean energy generation research and demonstration projects, retrofitting and retro-commissioning, and improvement funding.
Climate Resilience: To prepare for increasingly frequent extreme weather including coastal erosion, sea level rise, flooding, and fires.
Water and Electricity: Ensure all museums have access to safe and clean water infrastructure as well as a modernized electric grid.
Broadband: Designate museums as hubs for high-speed internet in low-income and rural areas.
Transportation 
Electric Vehicles: Provide funding to support conversion to electric vehicle fleets, installation of electric vehicle charging stations (including for school buses), and allow for integration with city planning to ensure equitable distribution of new routes and stops for municipal electric bus fleets.
Roads and Bridges: Repair roads and bridges that link to our institutions.
Congress needs to hear YOUR vital voice. Please contact your Representative and Senators now to ensure museums are eligible for funding in upcoming infrastructure legislation.
House Appropriations Approves Historic Increase for OMS
Thanks to the continuing efforts of museum advocates across the country, the House Appropriations Committee approved a proposed $14 million (35%) funding increase for Office of Museum Services (OMS) programs at the Institute of Museum and Library Services (IMLS) on July 15. The legislation represents an historic increase from the current $40.5 million in Fiscal Year (FY) 2021 funding to $54.5 million for museum programs in FY 2022 if these numbers hold. The appropriations process has a long way to go, and the House of Representatives is expected to vote on the bill the week of July 26. The $14 million increase would be allotted as follows:
$7 million increase to $33.9 million for Museums for America;
$1 million increase to $3.3 million for Native American/Native Hawaiian Museum Services;
$4 million for Museum Grants for American Latino History and Culture (new program); and
$2 million increase to $5.2 million for Museum Grants for African American History and Culture.
In addition to those increases, IMLS overall would get an extra $1M for Research, Analysis, and Data Collection and an extra $1M for Program Administration.
Now is the time for museum advocates to redouble their efforts. Please continue to contact your Representative and Senators using our template urging them to support OMS.

Three Ways to Prepare Now for #InviteCongress:
Send your invitations – Our template makes it easy to send your invitations in just a few clicks. Legislators' calendars fill up quickly so be sure to get your invitations out and get on their radar for the upcoming state and district work periods!
Use the How-To Guide – Take the guesswork out of planning for events with legislators and their staff. Find all the guidance and resources you need in one place, including key issues and asks (in Step 5) to emphasize during your Invite Congress activities, in our step-by-step How-To Guide.
Share with AAM – We love hearing about the invitations you've sent and plans you're making to connect with your elected officials and their staff during #InviteCongress, and beyond! If you are interacting with your legislators and their staff members, sharing that information with us informs our on-going, year-round work with congressional offices and helps us make the case for all museums.
We look forward to hearing about your #InviteCongress 2021 activities!
Visit www.aam-us.org/advocacy to access all of AAM's advocacy resources.
*Thank you to the AAM Affiliate and regional and state associations that signed on to the July 2021 Museum Field Infrastructure Letter.