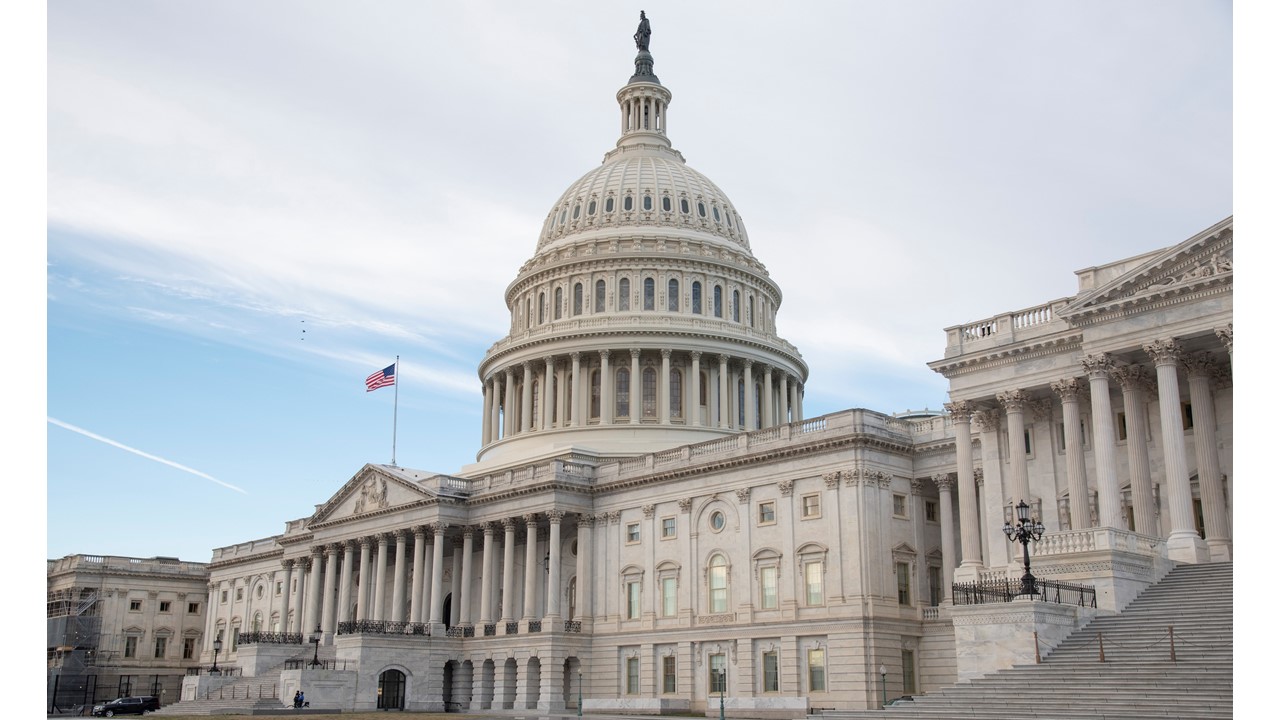 Advocacy Alert – August 5, 2022
In this Alliance Advocacy Alert:
#InviteCongress: Invite Congress to Visit Your Museum is August 15-19!
Take Action: Urge Your Legislators to Support the Office of Museum Services (OMS) and Include $20 Million Increase for Facilities Improvements!
Plan to Participate: National Voter Registration Day 2022 is September 20
Support Civics Funding for Museums: Contact Congress About the Civics Supports Democracy Act
#InviteCongress to Visit Your Museum is August 15-19!
There's still time to invite your legislators to participate in Invite Congress to Visit Your Museum Week! You can make the case for museums by connecting with your legislators and their staff members to share first-hand your unique programs, how you're serving the community, and the critical needs museums have. The Alliance's detailed Invite Congress to Visit Your Museum How-To Guide includes step-by-step instructions to help you get started today.
Since 2012, the national, fieldwide #InviteCongress effort has encouraged and empowered museums of all types and sizes to invite their federal, state, and local legislators and stakeholders in to the museum for a firsthand look at the powerful work of museums and museum professionals.
If a full, formal visit isn't in your plans at this time, there are still plenty of ways to participate in #InviteCongress 2022:
Find and learn about your federal and state legislators, including their social media information.
Contact their offices to introduce yourself and your museum.
Use our Contact Congress online action center to send messages to your federal legislators about issues impacting museums. Our templates make it easy to communicate in just a few clicks.
Follow your elected officials on social media, post positive messages about you and your museum's work in the community, and join their newsletter lists so you are aware of their priorities and future opportunities to connect with them.
Complete an Economic and Educational Impact Statement for your museum or organization and share them with your legislators.
If you participated in Museums Advocacy Day, follow up with the offices you met with to share what's new at the museum and remind them of the museum field's priorities.
Keep communicating with your elected officials' offices to find a time when legislators and staff can visit the museum.
Don't forget to let us know about your #InviteCongress activities!
Urge Your Legislators to Support the Office of Museum Services (OMS) and Include $20 Million Increase for Facilities Improvements!

Great news, your advocacy efforts on museums and infrastructure are beginning to pay off! The U.S. Senate draft fiscal year (FY) 2023 Labor-HHS-Education Subcommittee Appropriations bill and associated explanatory statement released late last week – if passed by Congress – would provide a $33,800,000 increase for IMLS overall, which maintains most of the OMS increases previously reported in our July Alliance Advocacy Alert proposed by the U.S. House of Representatives. Most notably, the legislation would include a $20 million funding increase for improving museum and library facilities. According to the explanatory statement:
Improving Library and Museum Facilities.–The Committee includes $20,000,000 to make urgently needed improvements to public and Tribal library and museum facilities nationwide, with a priority for such facilities located in rural, underserved, or economically disadvantaged areas. The Committee provides this new, annual funding to enable these libraries and museums to undertake renovations, expansions, and construction projects such as plumbing, HVAC, and roof repairs, electrical upgrades, and accessibility improvements. In making grants under this authority, the Director shall prioritize rural and underserved communities and facilities that pose a severe health or safety threat to library or museum patrons or staff.
AAM survey results underscore the need with nearly forty per cent of responding museums planning to make investments into their building, HVAC equipment, and other infrastructure to improve energy efficiency and reduce the environmental impact of their operations. While the draft represents the Senate Democratic majority's preferences and the appropriations process has a long way to go, it provides a critical opportunity to advocate for much needed funding increase for OMS and secure a new funding resource for museum facilities investment.
What Can I Do? Now is a critical time to make sure your Representative and Senators know how much their support of this funding matters to constituents like you. We urge you to take a moment right now, using our quick and easy template, to contact Congress in support of OMS and new facilities funding at IMLS.
Plan to Participate in National Voter Registration Day 2022
The American Alliance of Museums is once again a National Voter Registration Day (NVRD) Community Partner. This important nationwide initiative works to help make sure no one misses the chance to vote because of lack of information about their voting status, polling place, or how to register to vote. Museums and nonprofits can engage in a wide variety of non-partisan activities and help ensure all voices are included in the democratic process. Participating in National Voter Registration Day is an excellent opportunity to join fellow participating museums in doing this important work. Check out the 2022 #VoteReady resources and the additional information available in our Nonprofit Voter Resources and our AAM Nonprofit Voter Resources Guide to get involved today.
Does your museum participate in allowable election activities, such as serving as a polling place? Let us know about your activities so we are aware of efforts across the museum field.
Contact Congress About the Civics Supports Democracy Act (H.R. 1814/S. 4384) 

AAM is a member of the CivXNow Coalition and supports this bipartisan legislation that would provide $5 billion to fund K-12 history and civics education and programs over the next five years. If passed into law and fully funded, at least $200 million annually would go to "qualified nonprofit organizations," such as museums, through competitive grants to develop or expand access to civics curricula, instructional models, and other educational programs to enhance student knowledge and achievement in American civics and history in elementary schools and secondary schools. Priority would be given to grant proposals focused on traditionally underserved populations. Learn more about the act.
Visit http://www.aam-us.org/advocacy to access all of AAM's advocacy resources.