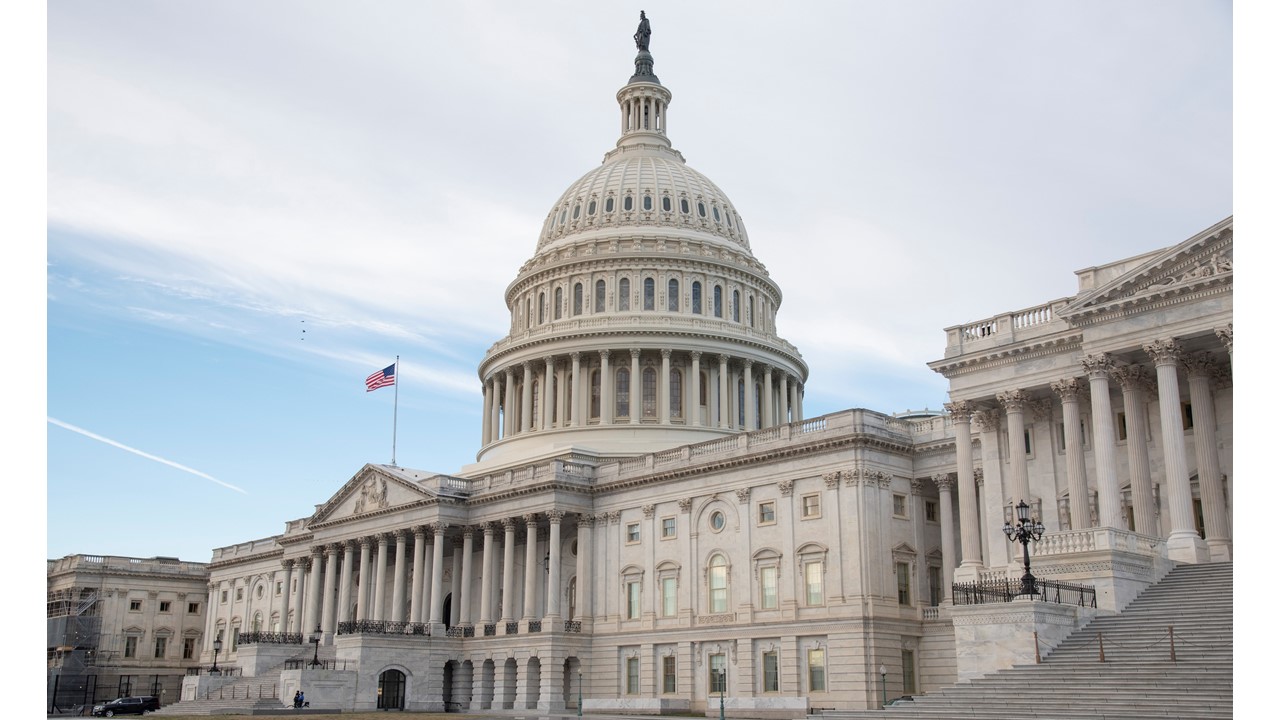 Advocacy Alert – September 9, 2022
In this Alliance Advocacy Alert:
"Back to School" Month for Congress/Take Action: Urge Your Legislators to Support the Office of Museum Services (OMS) and Include a $20 Million Increase for Facilities Improvements!
Museum Employees: Important Student Loan News
Plan to Participate: National Voter Registration Day 2022 is September 20!
#InviteCongress: See Highlights and Keep Connecting with Legislators
Take Action: Urge Your Legislators to Support the Office of Museum Services (OMS) and Include a $20 Million Increase for Facilities Improvements!

It's "back to school" month for Congress. Legislators will need to pass a continuing resolution (CR) to keep federal agencies funded beyond Sept. 30, the end of the fiscal year. The CR is likely to extend to mid-December, which gives appropriators time to reach a deal and then draft the package. At this point, a government shutdown appears unlikely. Now is a critical time for museum advocates to weigh in on a great opportunity to increase funding for museums.
The U.S. Senate draft fiscal year (FY) 2023 Labor-HHS-Education Subcommittee Appropriations bill and associated explanatory statement released July 28-if passed by Congress-would provide a $33,800,000 increase for IMLS overall, maintaining much of the previously reported OMS increases proposed by the U.S. House of Representatives. Most notably, the legislation would include a $20 million funding increase for improving museum and library facilities. According to the explanatory statement:

Improving Library and Museum Facilities.-The Committee includes $20,000,000 to make urgently needed improvements to public and Tribal library and museum facilities nationwide, with a priority for such facilities located in rural, underserved, or economically disadvantaged areas. The Committee provides this new, annual funding to enable these libraries and museums to undertake renovations, expansions, and construction projects such as plumbing, HVAC, and roof repairs, electrical upgrades, and accessibility improvements. In making grants under this authority, the Director shall prioritize rural and underserved communities and facilities that pose a severe health or safety threat to library or museum patrons or staff.

AAM survey results underscore the need: Nearly forty percent of responding museums plan to make investments into their building, HVAC equipment, and other infrastructure to improve energy efficiency and reduce the environmental impact of their operations. While funding negotiations have several weeks to go, now is the time to advocate for a much needed funding increase for OMS and secure a new funding resource for museum facilities investment.
What Can I Do? Now is a critical time to make sure your Representative and Senators know how much their support of this funding matters to constituents like you. We urge you to take a moment right now, using our quick and easy template, to contact Congress in support of OMS and new facilities funding at IMLS.

While AAM continues to communicate with Congressional offices, it's critical that your legislators hear directly from constituents like you about this important funding. If you contacted your legislators already but have yet to hear back, please send another message. Reaching out again can help make sure your voice is heard.
Important Student Loan News for Museum Employees
Eligible museum employees with federal student loans who work at 501(c)(3) nonprofit or governmental museums should take immediate action before Oct. 31 to secure a waiver under the Public Service Loan Forgiveness (PSLF) program. In 2007, Congress created an incentive for individuals to take jobs in public service: in exchange for working at a charitable nonprofit or government for 10 years and making 120 timely monthly payments on their federal student loans, the government would forgive the remainder of the loan. Last October, the Biden Administration created a time-limited Temporary Waiver to eliminate past barriers so more payments that workers had made during their years of public service would be recognized and qualify toward PSLF forgiveness, including partial, lump sum, and late payments, as well as certain periods of deferment and forbearance. While AAM is advocating for the waiver's extension (see U.S. Senate letter with AAM endorsement), the Temporary Waiver is set to expire on Oct. 31.
What You Can Do: All employees of charitable nonprofit and government museums should immediately check their eligibility using the PSLF Help Tool. Even those who had previously been told they were ineligible should try again because of the relaxed rules under the Temporary Waiver. In addition, AAM is a member of the PSLF Coalition, which is conducting monthly webinars about the PSLF Temporary Waiver. The September 7 webinar (recording available here) was conducted in partnership with AAM and included a focus on museum employees. If your loan has been forgiven through the PSLF program, please share your story. It will assist with our advocacy efforts.
Additional Loan Relief Announced: Separate from PSLF, the Biden Administration recently announced continuation-through Dec. 31, 2022-of the pause on student loan repayments that started in early 2020, as well as student loan relief for low- to middle-income borrowers. For all borrowers with incomes of less than $125,000 ($250,000 for married couples), the announced plan calls for the federal government to cancel up to $10,000 in federal student loan debt, cancel an additional $10,000 of any federal Pell Grant loans (which were provided to students with the greatest financial needs), and update repayment plans so they will be based on income. Find answers to questions surrounding this announcement, including who is eligible, what loans are eligible, how the program works, and more, to help you or your museum colleagues navigate federal student loan relief. Please note that the newly announced additional loan relief may encounter legal challenges. AAM will continue to monitor news, advocate through the PSLF Coalition, and provide updates as developments warrant.
Plan to Participate in National Voter Registration Day 2022
The American Alliance of Museums is once again a National Voter Registration Day (NVRD) Community Partner. This important nationwide initiative works to help make sure no one misses the chance to vote because of lack of information about their voting status, polling place, or how to register to vote. Museums and nonprofits can engage in a wide variety of non-partisan activities and help ensure all voices are included in the democratic process. Participating in National Voter Registration Day is an excellent opportunity to join fellow participating museums in doing this important work. Check out the 2022 #VoteReady resources, the Nonprofit Voter Empowerment Project, and the additional information available in our Nonprofit Voter Resources and AAM Nonprofit Voter Resources Guide to get involved today.
Does your museum participate in allowable election activities, such as serving as a polling place (like these museums)? Serving as a local polling place is a powerful way to increase voter access and connect with your community. Get started by reaching out to your local elections office today. Let us know about your activities so we are aware of efforts across the museum field.
#InviteCongress Highlights – Keep Connecting with Legislators
Have you seen all the ways legislators and museums have been participating in Invite Congress to Visit Your Museum? You can still make the case for museums by connecting with your legislators and their staff members to share first-hand your unique programs, how you're serving the community, and the critical needs museums have. Since 2012, the national, fieldwide #InviteCongress effort has encouraged and empowered museums of all types and sizes to invite their federal, state, and local legislators and stakeholders in to the museum for a firsthand look at the powerful work of museums and museum professionals.
The Alliance's detailed Invite Congress to Visit Your Museum How-To Guide includes step-by-step instructions to help you get started today.
There are plenty of ways to connect with your legislators this fall:
Find and learn about your federal and state legislators, including their social media information, and contact their offices to introduce yourself and your museum.
Use our Contact Congress online action center to send messages to your federal legislators about issues impacting museums. Our templates make it easy to communicate in just a few clicks.
Follow your elected officials on social media, post positive messages about your and your museum's work in the community, and join their newsletter lists so you are aware of their priorities and upcoming opportunities to connect with them. If you participated in Museums Advocacy Day, follow up with the offices you met with to remind them of the museum field's needs and priorities.
Complete an Economic and Educational Impact Statement for your museum or organization and share them with your legislators.
Keep communicating with your elected officials' offices to find a time when legislators and staff can visit the museum.
Don't forget to let us know about your #InviteCongress activities!
Visit http://www.aam-us.org/advocacy to access all of AAM's advocacy resources.