In addition to creating their own exhibitions, many museums also host ones that originate from other organizations, including companies that specialize in creating them. These traveling exhibitions have long been a significant segment of the museum content ecosystem, but given the dynamic present we live in, with changing audience expectations, financial challenges, and heightened awareness of environmental impact, what role will they play in the future? To find out, we called in an expert. Troy Collins is the Executive Vice President of World Heritage Exhibitions, the firm responsible for enormously popular traveling exhibitions like King Tut, Pompeii, Ramses the Great and the Gold of the Pharaohs, and Machu Picchu. We asked him to share how he sees traveling exhibitions fitting into the changing needs of the field.
---
What are the benefits of hosting a traveling exhibition for museums?
Museums realize numerous benefits from hosting a traveling exhibition. Most apparent is the ability to offer rotating, high-quality content without expending large amounts of financial and human resources. They can also be designed, as WHE's are, to sell through to the museum visitor, thus offering both an additional revenue stream and a large, dedicated marketing budget which serves to drive additional general admission attendance, including shoulder audiences who have previously not engaged. Traveling exhibitions also provide numerous opportunities for growth in membership and donor engagement.
How do you see audience needs and interests changing in this moment? What are some of the trends museums should be aware of?
Audiences are becoming more demanding, and that gives us all an opportunity to challenge our creative approach and how we communicate knowledge and information to the consumer. Technology and immersive are both often-repeated terms, but to truly understand them, one must put themselves into the mind of a potential visitor. The next generation of museum attendee is tech-savvy and expects experiences that meet or exceed those that can be found online, in video games, and through VR, AR, and artificial intelligence. Technology itself shouldn't be used for the sake of using it, but to deliver content in a unique manner. Additionally, while education is a strong motivator, the decision to visit a museum or attend an exhibition is also driven by the desire to be entertained, and thankfully traveling exhibitions and museums can achieve both. The social unit is also very powerful, and visitors want to engage with that group both while at the museum and for long after online, and institutions and exhibition producers should be mindful of its importance.
With the growing emphasis on environmental sustainability in museums, how can traveling exhibitions, and all exhibitions, be produced more sustainably?
Sustainability starts at the conceptual and design stage and needs to be incorporated on day one of the project. Today's designers have choices in exhibition materials, lighting fixtures, and casework that create less environmental impact. However, it's important to analyze how these materials react in climate-controlled environments to be sure the offsetting energy usable doesn't outbalance the impact of choosing them. Advances in LED lighting technology and power sourcing can easily make an energy impact while remaining affordable. When addressing interactives and media, special attention needs to be paid to the number of devices and CPUs and how to network them in order to reduce carbon footprint. With traveling exhibitions in particular, leaving time to carefully choose shipping methods can also reduce negative environmental effects. Forward-thinking planning will also result in assets that can be repurposed for the next project. There are a host of vendors that service the industry who are more than happy to include sustainability in their planning.
Between the losses in income from the pandemic and the inflated costs of many products and services involved, museums are also struggling with the financial cost of hosting exhibitions right now. What are some of the ways to keep the process economical without sacrificing quality?
Skip over related stories to continue reading article
Traveling exhibition producers such as World Heritage Exhibitions can play a substantial role in allowing museums to rotate high-quality content while limiting risk and an outlay of expenses, especially as our institutional partners continue to recover from the devasting economic impact of the pandemic. Our ability to tour exhibitions allows us to amortize the design and development costs over a period of years.
We create exhibitions which are not only designed to appeal to our museum partners but, even more importantly, the museum consumer. Because we believe in both the quality of our product and its appeal to consumers, museum partners are able to host with as much or as little risk as they are comfortable. There are no lease fees, provided that there can be a surcharge for admission. We also go at risk where needed for a substantial marketing budget that drives both special exhibition attendance and general admission, thus turning what would normally be cost-center into a guaranteed revenue stream.
Many museums have taken on a more local focus over the past few years, with tourism down and community issues more visible than before. How can traveling exhibitions fit into this vision of a museum reflecting the needs and interests of its community?
WHE always perceives its relationships with museums as partnerships. In cooperation with museum host institutions, we always look to adapt content for local purposes. Whether that be a hyper-focus on a specific genre (i.e., industry or natural science) or added content to support local topics, people, or history, it is always important to deliver content that resonates with the market, and we take these cues from our partner.
---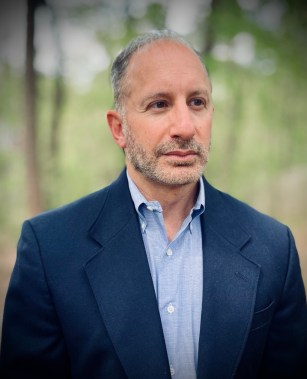 Troy Collins is Executive Vice President of World Heritage Exhibitions (WHE), which formed in 2020 when the former executives of IMG Exhibitions reformed their private endeavor. He oversees branding, consumer marketing, sponsorship, and, alongside co-EVP Jason Simmons, B2B sales and booking, client relations, and new business development. He previously served as Senior Vice President of Earned Revenue, Marketing and Operations for The Franklin Institute in Philadelphia and the President and CEO of The Battleship Museum and Memorial in Camden, NJ, following experiences at Live Nation, Radio City Productions, and Comcast-Spectacor.