This year's TrendsWatch shared a few stories of museums working to bridge the partisan divide, but my research for the report left me wanting more. In today's guest post, Kate Doak-Keszler, Partnerships and Communications Director for the national coalition Made By Us, shares some examples she has collected in the course of partnering with the Atlanta History Center to foster museum participation in the National Week of Conversation.
–Elizabeth Merritt, VP Strategic Foresight and Founding Director, Center for the Future of Museums, American Alliance of Museums
---
Museums and historic sites are the keepers and communicators of our nation's story. By their very nature, they are spaces that spark crucial conversations and build connections between people as we explore our shared, complex, and sometimes contested history—and discuss how we can work together towards a shared vision of the future.
Our country needs to have these conversations. As Elizabeth Merritt wrote in her recent article about the worsening partisan divide in the US, "To maintain a functioning democracy, we need to learn to talk across the growing political chasm, foster mutual respect, and encourage peaceful civic participation." Most Americans agree. Polling shows that 71 percent of the public believe democracy is now threatened, and 58 percent believe that creating well-organized opportunities for people to get together and discuss ideas for addressing problems in their communities would help bring the country together.
Skip over related stories to continue reading article
Hundreds of organizations have taken up research on polarization and how to combat it—including those representing political scientists, neuroscientists, psychologists, and educators—and developed programs and platforms striving to create healthy dialogue. These "bridging" programs, as they have come to be known, include everything from opportunities to observe constructive debates, to workshops teaching the skill of active listening, to conversation guides, to facilitated gatherings.
A major player in the field is the Listen First Project, which created the National Week of Conversation in 2018 to bring together organizations across the country working to end "toxic polarization." This year's campaign not only partnered with other bridging organizations, but also faith communities, libraries, museums, historic sites, and other entities, headed up by sector-specific working groups.
This year, Made By Us and the Atlanta History Center led the Museums and Historic Sites working group. In our meetings, we discussed how many museums and historic sites are already doing the work of "bridging," even if we don't tend to use the word. We focused on how we could support and enhance these existing efforts by addressing issues that threaten their progress, like institutional bandwidth and the risk of hyper-partisan backlash.
We concluded that one way to address both issues is actually through national campaigns like the National Week of Conversation. First, tying our existing programs into a national movement that features many groups and communities, with people of all political ideologies, can help to shield us against claims of partisanship. Second, these campaigns can become a catalyst for sharing resources that help museum staff augment existing programs, or even host new-to-them yet tried-and-tested events. In addition, tying existing programs into a national movement that features many groups and communities, with people of all political ideologies, can help to shield museums against claims of partisanship.
We also identified a few organizations in our sector that have innovative offerings in the arena of bridging, to share as examples for other potential participants. These programs are all powerful examples of just how much our institutions can do to fight toxic polarization and repair democracy. Here is a little information about each one, to help you think about how you can approach this work.
Sing Sing Prison Museum: The Poetry of Returning Citizens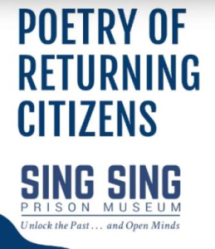 Sing Sing Correctional Facility is one of the oldest active prisons in the US. Opened in 1828, it has several historic buildings it no longer uses—which are set to become home to the Sing Sing Prison Museum. The museum's goal is to become a prominent voice in the national conversation about social and criminal justice. While the physical site is still under development, the institution already hosts powerful programs which encourage us to listen to and uplift the voices of those impacted by the criminal justice system, including the incarcerated, prison workers, victims, and families.
Leaning into the history of poetry as an outlet for those incarcerated, Sing Sing hosted one of its Poetry of Returning Citizens readings this year, where four returning citizens shared their writing and reflected on their time in prison. As this program shows, with historic collections, community connections, and high levels of public trust, the work of sharing untold stories and unexplored perspectives—past and present—is something museums are uniquely positioned to do.
Thomas Jefferson's Monticello: Feast of Reason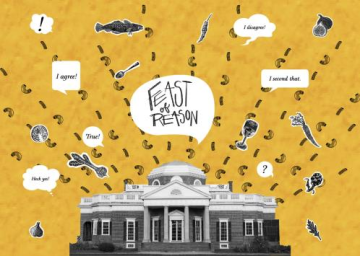 Monticello, the historic Virginia home of the third president of the United States, has been the host of many critical conversations over the years, following a complicated and contradictory throughline from the dinner parties Jefferson hosted to contemporary initiatives to amplify the stories of Monticello's enslaved community and their descendants. With its Feast of Reason program, the site's goal is to share ideas and learn about what guests think, using the "arc of dialogue" model developed by Tammy Boardman and David Crampt. The arc of dialogue begins by asking participants questions around a shared experience (in this case, food and civics), in an order that moves from basic community-building to sharing personal experiences to learning from others' experiences. The program is a great example of community collaboration, as it was designed in partnership with the "Monticello Young Advisors" group of millennial and Gen Z community members.
National Public Housing Museum: 36 Questions for Civic Love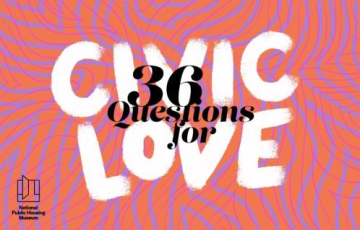 Dedicated to interpreting the American experience through public housing, the National Public Housing Museum (NPHM) sees the act of storytelling as a catalyst for innovative public policy solutions to the needs of our communities. The museum's staff developed the 36 Questions for Civic Love as a tool for having meaningful and productive conversations and fostering civic love, defined as "one's love for society, expressed through a commitment to the common good." The organizers developed their questions based on the research of psychologist Arthur Aron, who studied whether intimacy between two perfect strangers could be accelerated with a series of thirty-six questions. In the process of hosting its events and sharing the toolkit with other organizations, NPHM seeks continuous input from those who use the 36 Questions and are "continually improving the project to better grow civic love."
Lessons from National Week of Conversation
In many ways, this year was a trial for the bridging sector, to learn how to better coordinate efforts outside their field. From the perspective of the museums and historic sites working group, there were lessons to be learned not just for future bridging efforts, but for utilizing national networks and campaigns to increase our individual institutions' capacity. Our three main takeaways were to:
1. Share Resources
Both Monticello and the National Public Housing Museum make their resources available to other institutions, helping to make the work of bridging manageable for more institutions. Last year, Made By Us and Monticello created a guide for hosting a Feast of Reason, which the Atlanta History Center used to host its own event as part of the national Civic Season Kickoff. NPHM shared its 36 Questions for Civic Love toolkit with the Hawai'i Council for the Humanities, which used it to host a gathering of emerging youth leaders. Afterward, the council's staff offered up their tips for hosting this program at other sites, including a short summary of the staff and budget needed and a reusable marketing blurb. By sharing our resources in this way, we can increase institutional capacity across the field to collectively support democracy.
2. Build on Existing Programs
Look at where you can add opportunities to listen and create intentional conversations within your existing programs, events, and exhibits. This can be simple activations, like leaving space for folks to add their reflections in the gallery, for example. It can also mean shifting slight logistics of an event, such as adding a dialogue component to a tour. Most of us in the museum field assume that the content we present will naturally stimulate introspection and conversation, but we can be much more intentional in helping facilitate conversations.
3. Leverage National Networks and Campaigns
National Week of Conversation is one of several national efforts that can help us build new connections. The benefits of these campaigns are multifaceted. First, they provide a megaphone for amplifying the work museums and historic sites already do. The old adage "the whole is greater than the sum of its parts" applies here. Having a large group of organizations and individuals joined together under a campaign increases the reach to new audiences, and lends credibility to each individual effort. Secondly—and this is important—these campaigns provide an exchange of knowledge and experience between partnering organizations. Beyond the toolkits and tips provided by those managing campaigns, there is always the chance to discover new partners who you may not have otherwise become aware of. Collaborations can form that extend far beyond a single campaign.
---
If you missed National Week of Conversation this year, don't fret. The folks at the Listen First Project, and many partners who joined the National Week of Conversation, will be taking part in Civic Season this summer. Held between Juneteenth and July 4th, Civic Season unites our oldest federal holiday with our newest, in a summertime celebration of who we are as a nation, how we got here, and where we want to go next. This summer, hundreds of communities and organizations are sharing their programs, events, and resources, and together we are laying the groundwork for how we will commemorate the 250th anniversary of the United States in 2026.