"People don't have to do heroic things. Very few of us can do heroic things. But we can do little things. And at certain points in history, millions of those little things accumulate and you have a movement, and you have power, and something changes."
April 2022 was a tipping point for a group of employees at the High Museum. We watched as one news story after another revealed a climate in crisis—from thousand-year floods to unprecedented forest fires to record-breaking temperatures across the globe.
It was time for all of us to do more, and we felt the High Museum had many opportunities for improvement. To be fair, our museum had long been mindful of the role that sustainability should play in our daily operations. But our efforts in this arena had not kept pace with the increasing need for action.
At first, a small group of employees met in conference rooms and discreetly discussed our options. We made a list of recommendations, including an initiative to install solar panels on the museum's roof. We asked our head of foundations and grants how we could move this forward. She summed it up succinctly: "You raise the money."
This may seem like an obvious answer to a foolish question, but it was an important reminder, among others we've learned throughout this process:
No matter how good an idea is, you must figure out how to pay for it. Your leadership is much more likely to embrace a proposal where funding is already accounted for. In the words of Ice-T: "Money controls the world and that's it." So we got quotes from photovoltaic installation companies. Our development team researched grants, and we contacted other organizations to find out how they had funded their solar projects.
If you don't ask, you'll never know. As it turned out, even without a clear funding source, our director was supportive of our ambitions to make the High Museum a more sustainable organization. Our underground advocacy group had spent months meeting behind closed doors, but when we spoke with our director, he not only endorsed our plan to form an official "green team;" he gave us money to join Ki Futures, an international organization of museums and cultural institutions that meets regularly to discuss strategies for addressing the climate crisis.
Be adaptable. It wasn't long before we learned that solar panels probably weren't the most effective way to reduce our carbon footprint. They take up a lot of space, and a rooftop array would hardly make a dent in our annual energy consumption. But in doing the research, we learned what would be useful. More importantly, we created a forum for these discussions. Simply put—before, we were not having this conversation. Now we are.
Create positive feedback loops. When we were researching solar projects at peer institutions, we contacted Agnes Scott, a women's college in Decatur, Georgia, to learn how they were able to fund the five solar arrays on their campus. They told us that in 2008 they had pledged to become carbon neutral in thirty years. As of 2020, they had reduced their carbon emissions by 40 percent, and they are on track to achieve their goal. They attribute their success to two factors. First, they have an office of sustainability that reports directly to the president of the university. And second, they established a revolving green fund, which is partially funded by donors, and partially funded by the savings that are achieved through reducing the university's utility costs. Whenever an energy-efficient system is installed, the savings that are accrued go directly into a fund that is reinvested into more energy-efficient systems. If you can establish a dedicated fund or a chief sustainability officer at your organization, you will be in a good place to make substantial improvements over time.
Since launching our official "green team," we have made real progress. We applied for and received a GoodUse grant from the Southface Institute. Southface awards seventy-five-thousand-dollar grants three times a year to non-profit organizations that own their buildings. The grants go toward improving building efficiency and reducing energy consumption. We will use our grant to replace old lights with LED. To be sure, this is the first step in a much larger project, but it had been on the to-do list for at least ten years, and through our efforts, and Southface's generous grant, we are now able to prioritize it. Again, raising money is one of the most important things a green team can do, and GoodUse grants can be quite accessible if you are looking for a place to start.
We have also been successful in our efforts to reduce single-use plastic on our campus. Each month, we host thousands of guests during our evening programs and, until recently, we served them all drinks in non-recyclable, single-use plastic cups. By eliminating these cups, we estimated that we could reduce our plastic footprint by nearly six thousand pounds a year. We explored different options, from glass to compostable cups. And after many conversations with staff from across our campus, including operations, facilities, housekeeping, creative services, and public programs, among others, we were able to implement a solution. We now serve our guests beverages in infinitely recyclable aluminum cups and provide adequate recycling bins with clear signage throughout the museum.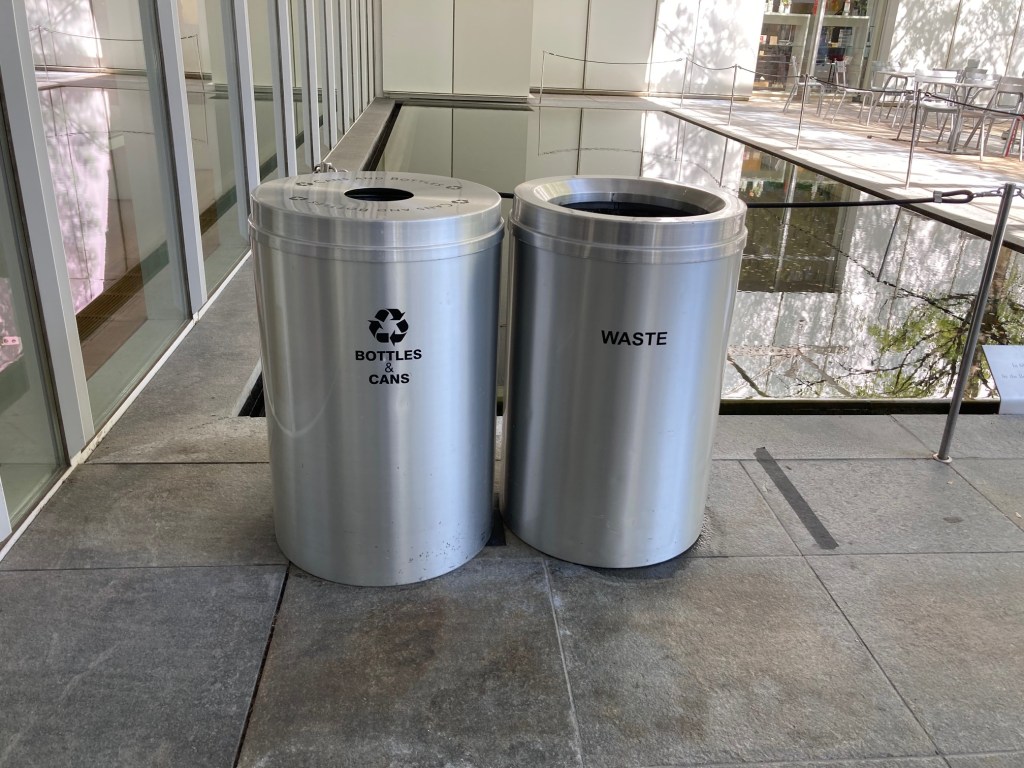 Perhaps this seems like a straightforward solution that should have been executed years ago. I wouldn't disagree with you, but change takes more time than you want it to. It's an unfortunate reality, especially for those of us who recognize that there is an urgency to all of this.
Patience is a Virtue
If you want to start a green team at your organization, prepare to be patient. But as frustrating as this can be, it helps to keep in mind that whatever accomplishments you help to deliver for your organization will far outweigh any impact that you can make as an individual. If I refused to use another Solo cup for the rest of my life, it would not result in a six-thousand-pound-a-year reduction in my plastic footprint. If I replaced every lightbulb in my house with LED, it would never come close to having the effect that a seventy-five-thousand-dollar grant will have on reducing our museum's carbon emissions.
Is any of this worth it? It depends on how you look at it. Advocacy can be both inspiring and deeply disappointing. But I like what Jane Goodall has to say on the matter—"You cannot get through a single day without having an impact on the world around you. What you do makes a difference, and you have to decide what kind of difference you want to make."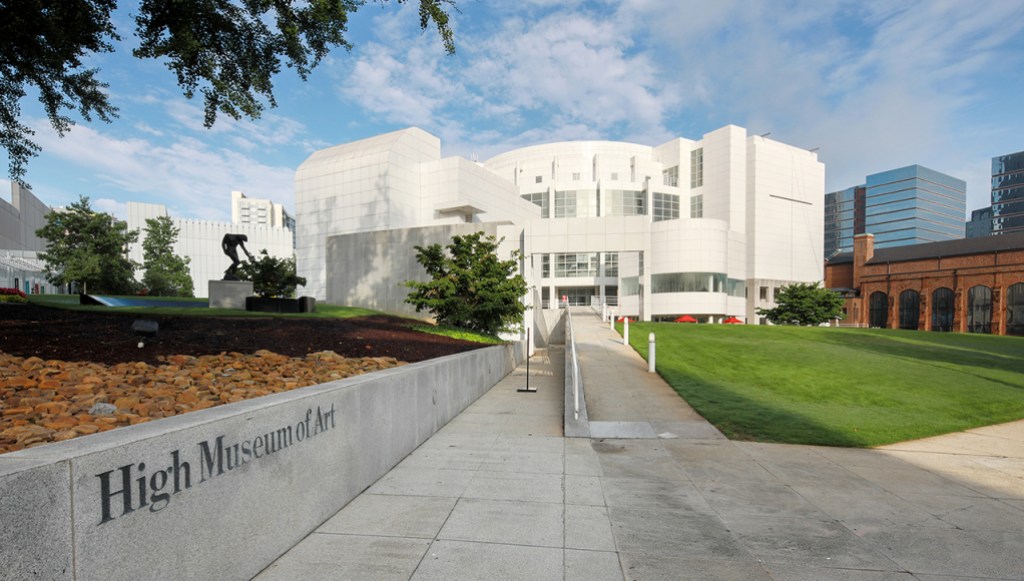 Skip over related stories to continue reading article