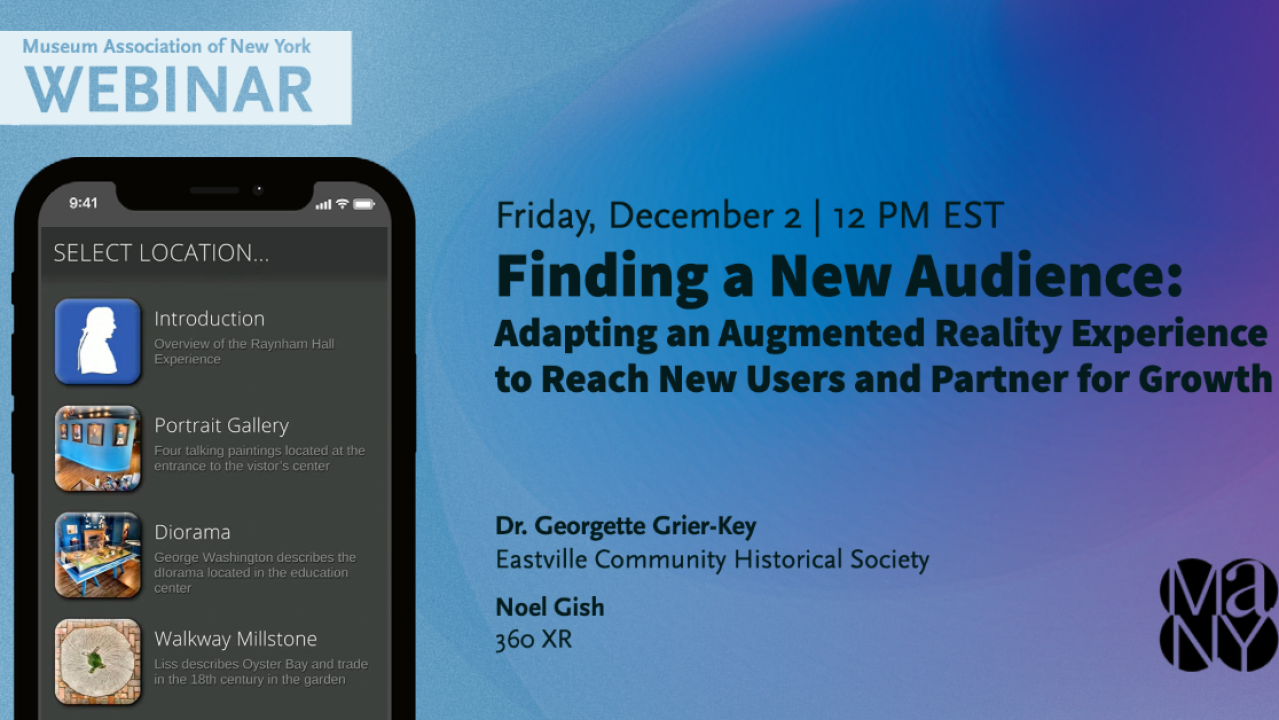 Event Information
Date(s):

Friday, December 2, 2022

Time:

12:00 pm to 1:30 pm Eastern Time

Location:

Online
Content creators and creatives will provide an overview on incorporating the 360xr Augmented Reality platform to enhance tours for their visitors and share some examples of the experience from concept to implementation. Additionally, testimonials from regional museums will be featured.
Dr. Georgette Grier-Key, Executive Director and Chief Curator, Eastville Community Historical Society
Noel Gish, VP Operations, 360 XR
The statements and opinions expressed by panelists, hosts, attendees, or other participants of this event are their own and do not necessarily reflect the opinions of, nor are endorsed by, the American Alliance of Museums.
Two months ago, the research and development lab OpenAI released ChatGPT, an interactive …
In January 2020, I authored a post for the Alliance Blog about speechless: different by …
2022 marked a new high in climatic extremes. The US set records for number of tornadoes …