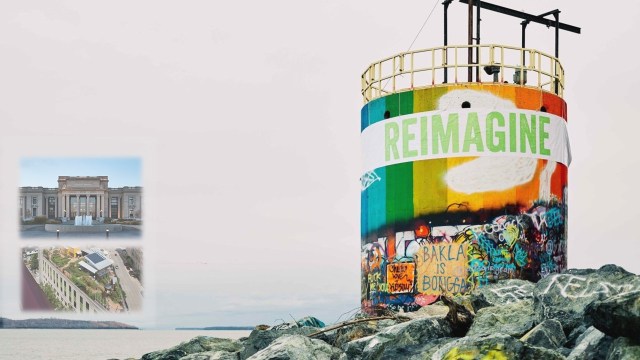 Event Information
Date(s):

Wednesday, June 24, 2020

Time:

12:00 pm to 1:00 pm Eastern Time

Location:

Online
As the world faces the unprecedented in climate crisis and pandemics, museums are more important than ever for facilitating essential human connection.  Museums have a huge role to play in helping people imagine and contemplate that future through art and community engagement.  The buildings housing exhibits, interactive display, and collection are also major opportunities to address climate action in positive and tangible ways.  The new ARC tool provides continuous metrics to help museums improve.  And green museums will already be ahead in readiness to welcome back the public.  Come hear these engaging leaders on their approach to sustainability and museum reopening – more importantly, what is that value proposition.
Co-Sponsors: Mid-Atlantic Association of Museums, Western Museums Association, Association of Midwest Museums, Pennsylvania Federation of Museums, Texas Association of Museums, California Association of Museums, New England Museum Association, American Institute for Conservation, Canadian Museums Association, and Association of Children's Museums.
Speakers: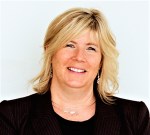 Julie Decker, Anchorage Museum
Julie Decker, PhD, is the Director/CEO of the Anchorage Museum in Alaska, which is a leading center for scholarship, engagement, and investigation of Alaska and the North. Decker's career has been focused on the people and environment of Northern places and building projects and initiatives that are in service to local and global communities. Before becoming Director/CEO, Decker served as the Museum's Chief Curator. She has a doctorate in art history, a master's degree in arts administration, and bachelors' degrees in visual design and journalism. She has curated and designed numerous exhibitions, taught classes, and authored and edited numerous publications on subjects ranging from contemporary art and architecture of the North, to many aspects of the Arctic environment and histories.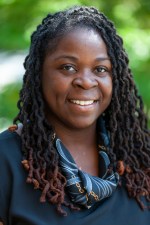 Angela Moore, Missouri Historical Museum
Angela A. Moore is the Facilities and Sustainability Coordinator for the Missouri Historical Society, where she is responsible for sustainable operations and programs.  At the Missouri Historical Society, Angela gathers statistical data to analyze and gain a greater understanding of the organization's sustainable practices and its social and environmental effect not only on the St. Louis community, but on communities across America.  Angela's educational background includes a Master's degree in Public Policy Administration and a Bachelor of Fine Arts from the University of Missouri-St. Louis in Missouri. With a graduate certificate in Nonprofit Management and Leadership along with recognition as a LEED AP O+M and TRUE Advisor, Angela uses her educational background to bridge organizations and increase sustainable practices in the museum field. Angela serves on the Board of Directors for the US Green Building Council-Missouri Gateway Chapter and American Alliance of Museums' Environment and Climate Professional Network.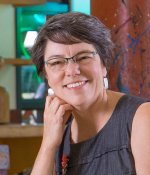 Deborah Gilpin, Madison Children's Museum
Deborah J. Gilpin is the President & CEO at Madison Children's Museum.  She ensures that museum exhibits and programs address community needs, seeks resources to fund these initiatives, and facilitates interdepartmental cooperation to meet organizational goals. Deb has been a museum executive for over 30 years, garnering national recognition for her work at children's and science museums in Boston, Phoenix, and since returning home to Madison 7 years ago in this role. Deb is a 2018 recipient of the In Business Women of Industry award and former board member of the Association of Children's Museums. She currently serves on the board of Aldo Leopold Nature Center, and as an advisor for the national Cultural Competency Learning Institute.
Moderator:  Joyce Lee, IndigoJLD Green + Health
Joyce Lee, FAIA, LEED Fellow, is president of IndigoJLD providing green health consulting, design and planning services on leading edge projects. She is currently on adjunct faculty at the University of Pennsylvania and has published widely. Joyce served under Mayors Giuliani and Bloomberg. She was the Chief Architect at the New York City OMB overseeing the survey of major city-owned buildings, including libraries and museums, with the goals of enhancing long-term planning and identifying green design and development opportunities. After OMB, one of her programs enjoyed the support of two Great Lakes governors in Michigan and Illinois while she served as a trustee at the Grand Rapids Art Museum. Joyce is a board director at the French American Chamber of Commerce Philadelphia. Most recently, she has been the chair of Museum Benchmarking and Carbon Committee of the American Alliance of Museum Professional Network and serves on the COVID 19 task force of the International Well Building Institute.
The statements and opinions expressed by panelists, hosts, attendees, or other participants of this event are their own and do not necessarily reflect the opinions of, nor are endorsed by, the American Alliance of Museums.