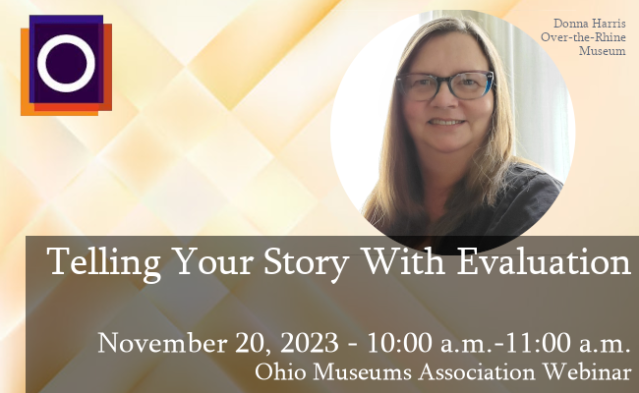 Event Information
Date(s):

Monday, November 20, 2023

Time:

10:00 am to 11:00 am Eastern Time

Location:

Online
Does your museum have a program that sounds wonderful on paper, but hasn't gained traction with your guests yet? Are you looking for great anecdotes and statistics to help make the case for your museum in grant proposals and to your stakeholders? Are you starting a new initiative or have ongoing programs that you want to make sure are meeting the needs of your community?

Join Donna Harris of the Over-The-Rhine Museum to learn simple strategies to build evaluation into your projects. Bring your questions, and hear the proven results from Donna's 20+ years of non-profit experience.
The statements and opinions expressed by panelists, hosts, attendees, or other participants of this event are their own and do not necessarily reflect the opinions of, nor are endorsed by, the American Alliance of Museums.
I'm a huge fan of speculative fiction—stories with the power to immerse us in the daily …
This visual Data Story is based on findings from the 2023 Annual Survey of Museum-Goers, …
CFM has explored museum applications of artificial intelligence (AI) since 2017, notably …