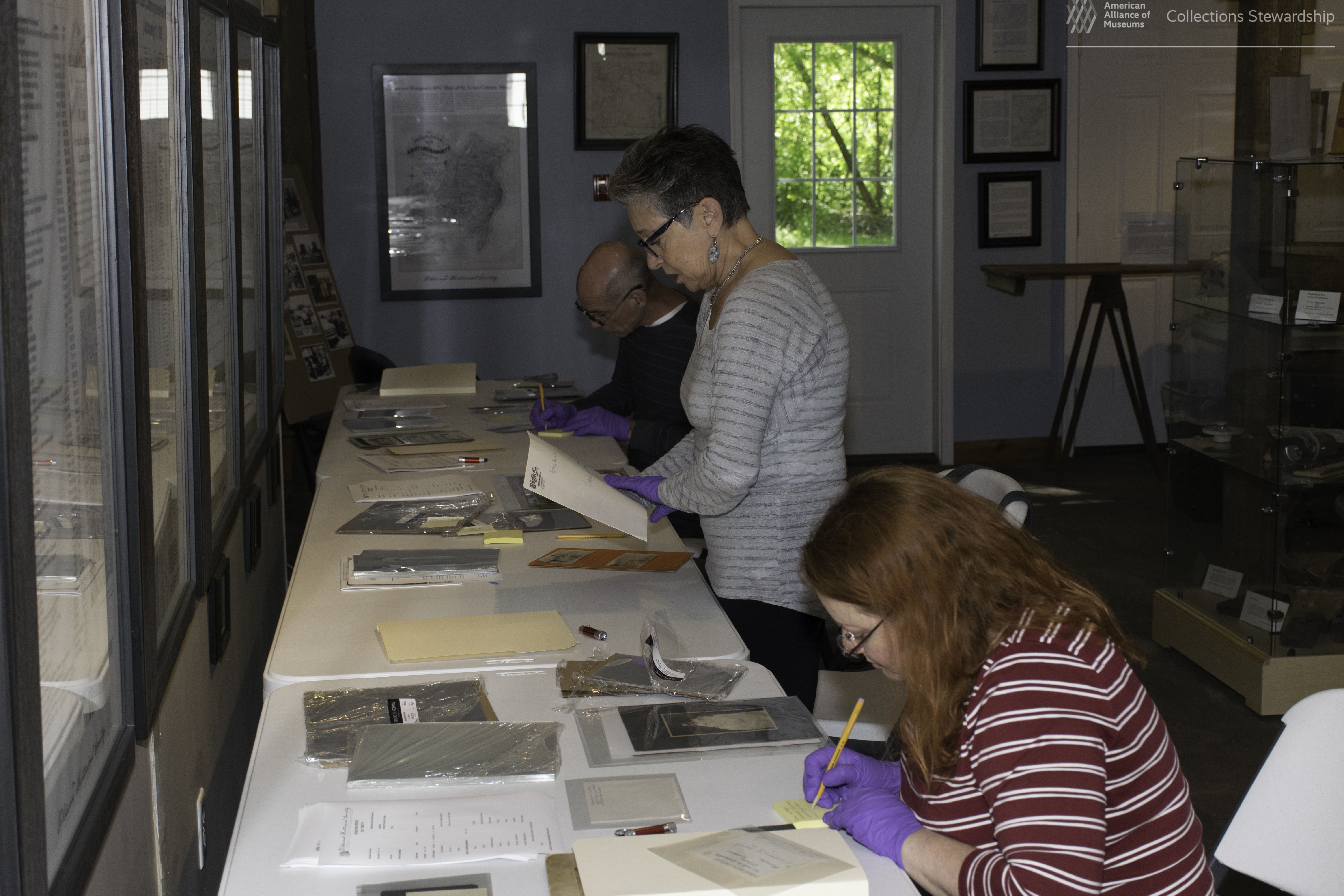 Collections Stewardship
The Collections Stewardship Professional Network is a community of practice focused on the stewardship of collections, archives, and exhibitions, including direct care, handling, documentation, shipping, housing, information management, and all activities related to collections of various types and sizes.
Mission
The mission of this not-for-profit committee shall be to give assistance to the AAM and its regional associations in their objectives of sound professional preparation and promotion of high standards and, specifically, shall endeavor to increase professionalism among museum registrars through educational programs and publications, establish standards of professional practice, and create an atmosphere of understanding and respect, of communication and cooperation among registrars, between registrars and other museum professionals, and between registrars and individuals in related service fields. (1977)
Resources
The Collections Stewardship listserv is a place to ask for feedback on a range of collections care topics, hear about job openings, and learn about professional development opportunities. Learn more and join the listserv here.
Read more about our Professional Network here.
On the morning of June 21, the Yale Peabody Museum of Natural History voluntarily transferred the remains of seven Māori and one Moriori tūpuna, or ancestors, to representatives from the …
Civic museums are the local institutions dotted in cities, towns and villages across the country that focus on the relationship between their place and its people. Without the global …