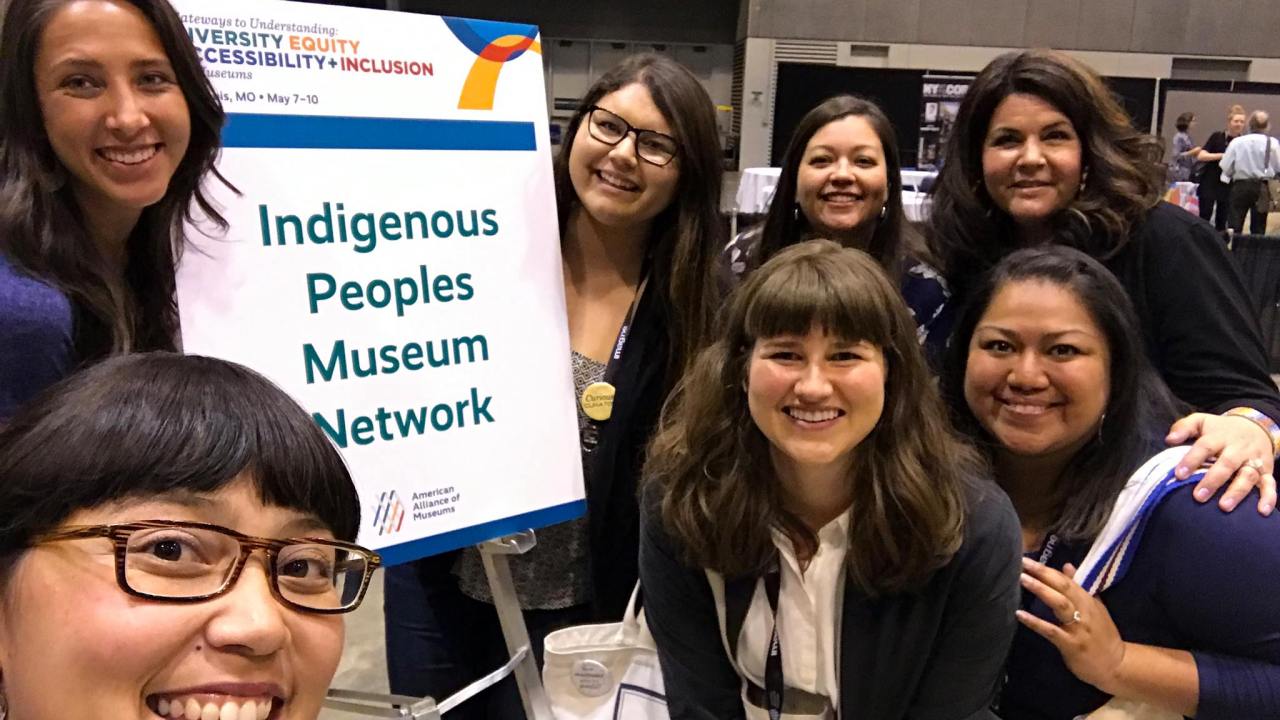 Indigenous Peoples Museum Network
The Indigenous Peoples Museum Network (formerly Native American and Museum Collaboration Network) highlights issues relevant to museums and Indigenous peoples by creating a forum for inclusive dialogue in various formats. Issues may range from interpreting history and human rights issues, to promoting regional programs, to improving leadership skills and meeting challenges with respect to indigenous peoples in the museum profession.
We endeavor to:
Increase communication, collaboration, and the diffusion of information among museum professionals on issues related to Indigenous peoples and museums.
Support Indigenous peoples working in museums and museums working with Indigenous peoples.
Convene annually at the American Alliance of Museums' annual meeting.
Promote program sessions at AAM's annual meeting.
Our membership includes talented and diverse professionals from a variety of backgrounds. At the Marketplace of Ideas during the recent annual meeting in St. Louis, we had individuals from different Tribal Nation backgrounds representing tribal museums, history centers, and other cultural organizations across the Nation. A few examples include the Minnesota Historical Center, The American Indian Cultural Center and Museum, the University of Washington, the Osage Nation Museum, the Burke Museum, and the Chickasaw Cultural Center.
Sometimes "anyone can participate" isn't as inclusive as it seems. There can be all sorts of invisible barriers, including who even hears the invitation to begin with. …
Today is Juneteenth, commemorating the emancipation of enslaved black people in America. This holiday is a big deal here in my home town of Washington D.C. Not coincidentally, today the …