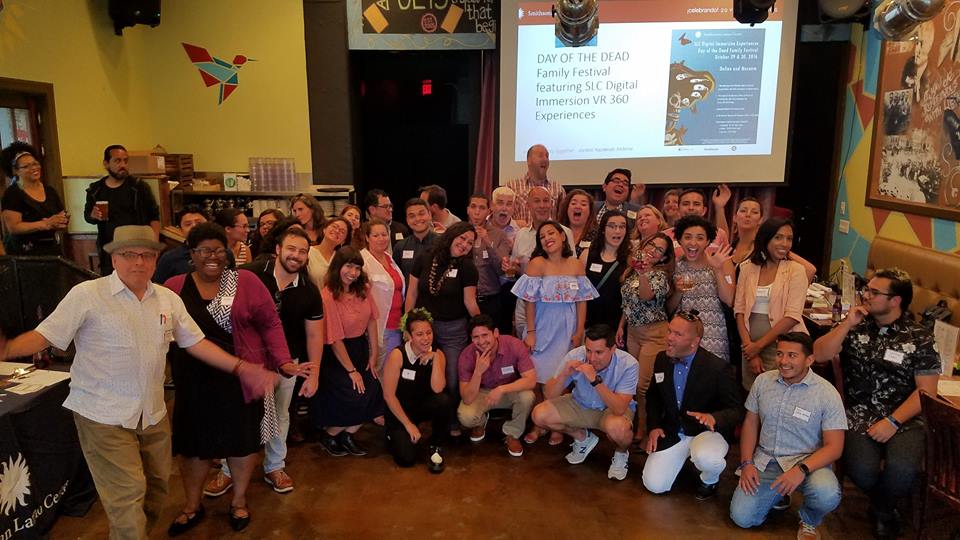 Latino Network
The Latino Network of the American Alliance of Museums represents Latino professionals working in museums and cultural institutions in the United States. It offers expertise to U.S. museums interested in better understanding Latino issues and engaging Latino audiences through the development of exhibitions, collections, public programs, and education initiatives. The Latino Network is a strong resource for networking, job opportunities and Latino museum and cultural events and exhibitions from the U.S., Latin America, and the Caribbean.
The Latino Network serves as a liaison between the U.S. museum community and Latin American and Caribbean museums, research centers, and cultural institutions. The Latino Network offers guidance to museums across the Americas in their efforts to create partnerships and collaborations, and recently completed a survey of museum directors in Latin America and the Caribbean to gather information about the museum community in that region assess needs and potential for international collaborations.
The Latino Network's role within AAM
To provide support, data, and valuable information to AAM leadership and key staff members in their interaction with the U.S. Latino and Latin American and the Caribbean museum community.
Participate in the National Program Committee that reviews the program sessions for AAM's Annual Meeting.
Part of the Advisory Committee for the Conference of the Americas
Assist AAM with edition of official documents translated to Spanish
For recent projects, updated events and more, follow us on:
Twitter and Facebook.
Current Initiatives
The Latino Network is currently
Sponsoring networking events in different U.S. cities
Scheduling regular phone call discussions about Latino issues in museums, open to all members and followers
Creating Latino Inclusion Guidelines to address museum needs and compile relevant practices for museums to use when working with Latino audiences and professionals
Values
The Latino and Latin American communities have made an undeniable contribution to the American society. Their cultural legacies enrich US museums and their participation strengthens our capacity to create powerful intercultural dialogs through exhibitions, educational, and public programming and other initiatives. These public dialogs reaffirm the American ideals of an inclusive and pluralistic democracy.
Activities
Create spaces for critical conversations on museum diversity and inclusion
Participate in session programs, luncheons, marketplace of ideas, international roundtables and open forum events during the AAM Annual Meeting
Provide professional development opportunities
Offer mentorship program for Latino professionals
Focus on data collection and research analysis, to shed light on the needs of US and Latin-American Latino museum professionals
Create regional networking events
Promote equitable representation of Latinos in U.S. museums and cultural institutions
(March 2017)
Members of AAM's Latino Professional Network speak out against a series of executive orders signed in late January, in which President Trump ordered the construction of a wall along the US border with Mexico, restricted federal funds to sanctuary jurisdictions, and imposed a ban on travel to the US from several Muslim-majority countries.
(June 2016)