Featured Advisors and Speakers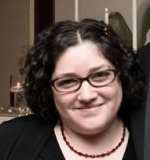 Ember Farber is the Alliance's Director, Advocacy. In this role, she communicates with AAM's advocate network and the field about timely advocacy opportunities through Alliance Advocacy Alerts, calls-to-action, social media, and AAM's multiple print and digital platforms, including AAM's public advocacy materials designed to mobilize and engage advocates at all experience levels. She works directly with museum advocates nationwide and AAM's Affiliate, regional and state museum association partners. Ember joined AAM in 2003 and holds a Master's degree in Political Management from the George Washington University and Bachelor's degrees in American Government and English Literature and Composition from the University of Virginia.
Her public presentations and advisory work focuses on:
Speaking Up: Introductory or advanced advocacy sessions on topics ranging from advocacy basics and best practices to developing a year-round advocacy plan, engaging your board in advocacy, creating your elevator speech, and tools and data to advocate for museums today
A Call to Action: Workshops providing a deeper dive into AAM's advocacy resources and information as well as interactive advocacy activities empowering advocates in real-time
Advocacy Skills: Maximizing use of the Alliance's available advocacy tools and resources, while building your own professional toolbox of critical, life-long advocacy skills

Julie Hart is the Senior Director for Museum Standards and Excellence at the American Alliance of Museums. She has been engaged with AAM's Accreditation and Museum Assessment programs, and other efforts to nurture institutional excellence throughout her 20+ year tenure at AAM—providing her with insight into the best practices and challenges faced by museums of all sizes and types.  She is an internationally sought-after expert to speak, train, and advise on the US models of museum and non-profit standards and accreditation. She holds an M.A. and B.A in Art History and a B.A. in International Affairs.
Her public presentations and advisory work focuses on:
Accreditation: AAM's model, its history and evolution, and comparisons to other programs globally; assessing and consulting on creating or evaluating and accreditation programs
Standards and Ethics: the approach used by museums in the United States; their role in creating a culture of excellence and accountability in the field at large and at individual institutions; and top-level standards and ethics issues, including deaccessioning
Operational Infrastructure: Foundational documents (policies/plans), structures, and practices for operational success and institutional excellence, both for new and existing museums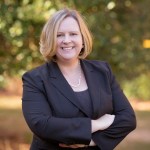 Laura L. Lott began her tenure as president and CEO of the American Alliance of Museums in June 2015. A results-oriented, entrepreneurial, strategic leader with a track record of setting and achieving aggressive programmatic and financial goals, Laura served as the Alliance's chief operating officer since 2010. Prior to her work at the Alliance, Laura guided the evolution and growth of several nonprofit education organizations. After graduating from American University in Washington, D.C., Laura gained public accounting experience at PricewaterhouseCoopers, with a focus on nonprofit clients.
Her public presentations and work with individual museums focus on:
Nonprofit governance: exploring the implications and applications of the Alliance's landmark report Museum Board Leadership 2017
Strategic planning: how museum leadership can steer their organizations to successful performance
Diversity, Equity, Accessibility, and Inclusion: insights from the Alliance's work on DEAI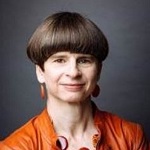 Elizabeth Merritt is a futurist and the Alliance's Vice President for Strategic Foresight, and founding director of the Center for the Future of Museums – a think-tank and research & development lab for the museum field. She is the author of the Alliance's annual TrendsWatch report, and writes and speaks prolifically on the trends shaping the future of nonprofit organizations. (M.A. Duke University, B.S. Yale University, Museum Management Institute.) Her current lectures, workshops, and consulting focuses on:
Strategic foresight: futures studies and trends analysis as applied to museum planning and operations
Financial sustainability: fostering new mission-based income streams
Social justice: museums as a force for social and economic equity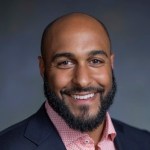 Andrew Plumley is Director of Inclusion at the American Alliance of Museums where he oversees both AAM's internal DEAI (diversity, equity, accessibility, and inclusion) work, as well as the Ford, Walton, and Mellon foundation-funded Facing Change Initiative – Advancing Museum Board Diversity and Inclusion. He started his career in education, where he advised higher education institutions on diversity and inclusion strategy, as well as provided access and success programming for Pell-eligible students of color. A systems entrepreneur, Andrew focuses on creating lasting systems change for the communities he partners with and supports. He currently serves as a Young Black and Giving Back Institute board chair, board secretary at Equity in the Center, Treasurer for the Committee to Elect Jeanne Lewis for DC City Council, an Adventure Theatre trustee, an American Express N-Gen Fellow, as well as served as a city council appointed Police Commissioner in the state of Vermont. Andrew has a BA from Middlebury College, and received an MBA with a focus in social and environmental sustainability from the University of Vermont's Grossman School of Business.
---
Need a speaker for an upcoming conference or lecture or a consultant for your new project? Drop us a line below!