Museums and New Intelligences
On November 1st and 2nd, 2018, the American Alliance of Museums organized a two-day convening around the topic of artificial intelligence in museums. The event was hosted by the Pérez Art Museum Miami, in Miami, Florida, and had over 40 museum leaders, technologists, scholars, and artists in attendance.
Topic Description
The nature of intelligence is changing.
As humans, our constant exposure to technology has already changed our relationship to knowledge, our approach to problem solving, and even our identity and concept of self. Now, the emergence of Artificial Intelligence (AI) promises to expand our abilities to learn, make predictions, automate routine tasks, and to navigate and translate across a range of human language and experiences.
Many museums are already using sophisticated data analytics and predictive modeling to improve their bottom line through practices such as dynamic pricing and the generation of highly accurate projections for attendance. Increasingly comprehensive datasets about our audiences, their preferences and behaviors, are improving museums' ability to personalize visitor experiences and connect to new audiences in deep and meaningful ways. Other museums are beginning to experiment with AI tools that supplement and scale the work of human staff in marketing, customer service, and interpretation.
But do those new found powers come with a price? The news is replete with stories about the privacy implications connected to the datasets these technologies rely on. Whereas the "cost" of personalization and "freemium" services have always been predicated on an exchange of data, it has become clear that this system is significantly flawed and vulnerable to manipulation, resulting in a growing wariness and mistrust of these technologies by the public.
At this meeting, attendees investigated these rapidly evolving intelligences and learned how museums might benefit from these technologies and manage the challenges associated with the growth of AI, machine learning, automation, and translation. Together with other senior leaders, artists, and scholars from inside and outside of the museum field they considered the implications these technologies have on the practice, promise, and ethics of museums in the coming years.
These are just a few of the topics covered at the "Museums and New Intelligences", a dynamic convening organized by the American Alliance of Museums, funded by Knight Foundation, with additional support provided by Alley.
To learn more about this event and topic please see:
Artificial Intelligence for Interactions and Understanding
Kristen Summers, Technical Delivery Leader, IBM Data and AI, North America Government Expert Labs
In this video, Kristen Summers discusses how to use artificial intelligence for enhanced interaction, communication, and greater understanding. She describes some examples of long-term, ambitious AI and the potential for more immediate, direct applications.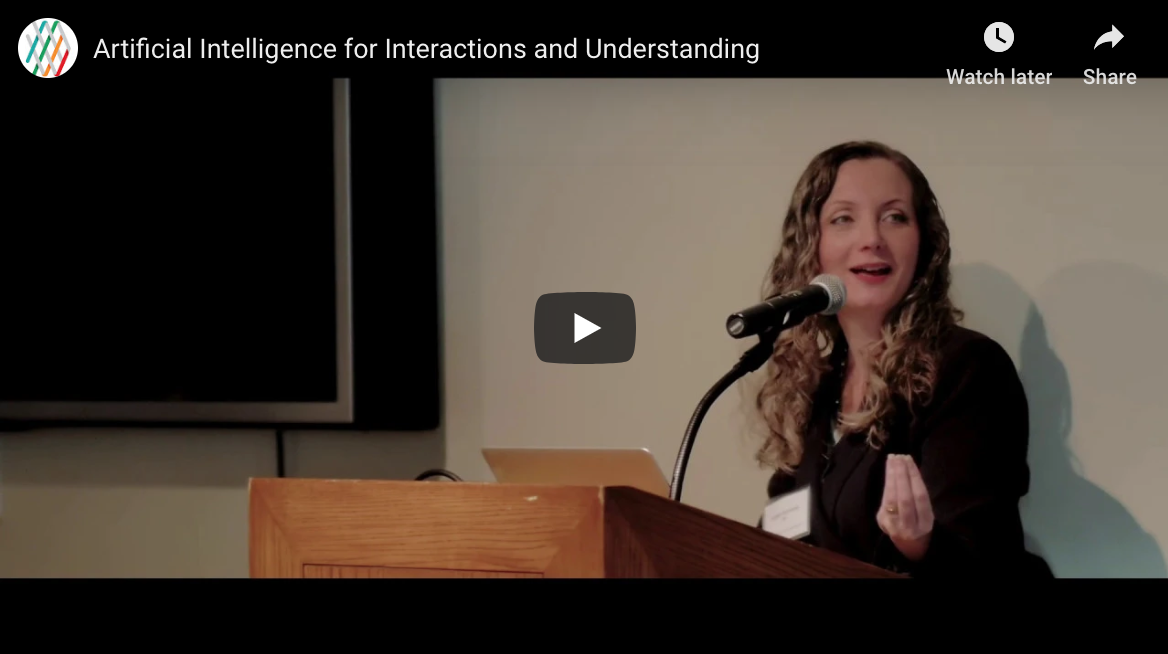 Watch the keynote presentation from Friday, November 1, 2018 here: Artificial Intelligences for Interactions and Understanding.
Data Driven Society
Surya Mattu, artist, engineer, investigative journalist
In this video, Surya Mattu discusses biases and the role they play in Artificial Intelligence today using examples from Google, the internet of things, and his own investigations. Watch to find out how museums have a unique opportunity to apply AI for the betterment of world.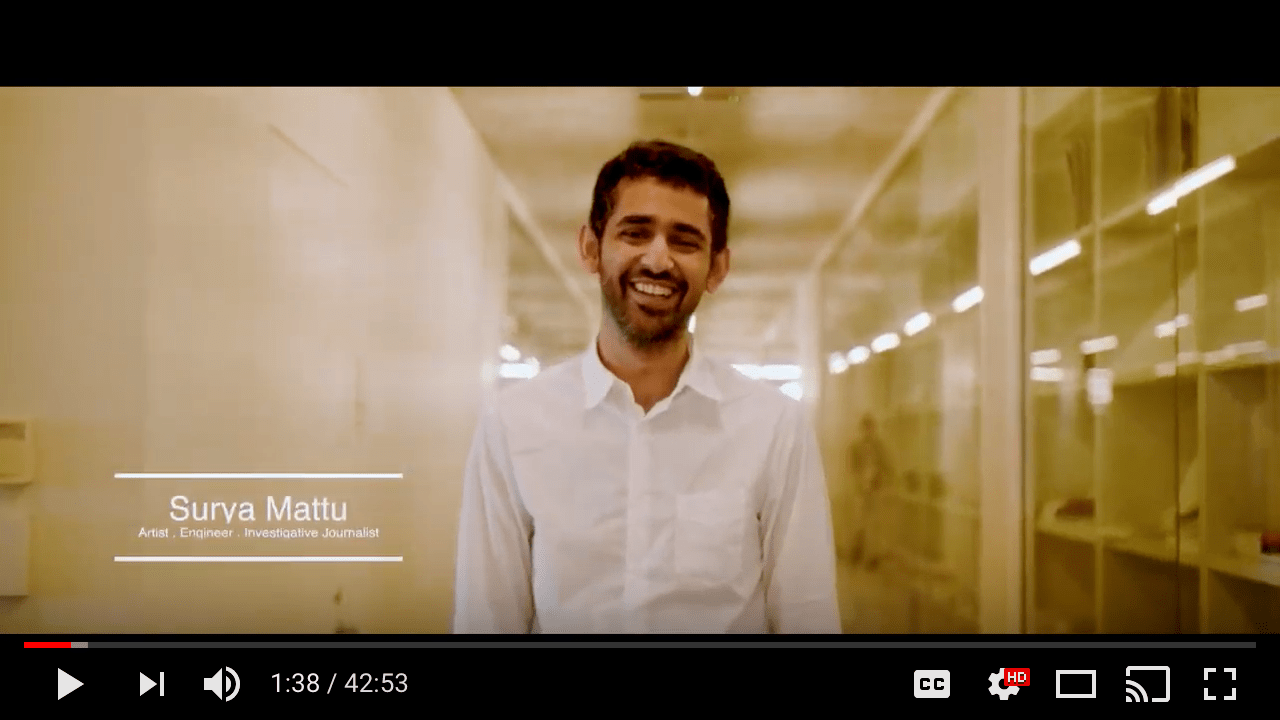 Watch the keynote presentation from Friday, November 2, 2018 here: Data Driven Society.
Museums and AI: Could Robots Be Your New Coworkers
Read Seema Rao's posts about the event here:
Rao, Principal at Brilliant Idea Studio, explores the some of the ideas discussed onsite at the event. In these three blog posts, Rao expands upon potential future applications of AI in the museum field.
Museums and New Intelligences Primer
The primer for Museums and New Intelligences is available for download here.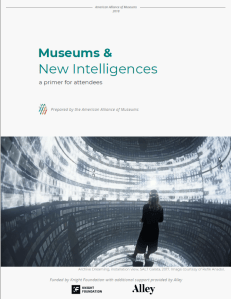 ---
Sponsors
Organized by the American Alliance of Museums, funded by Knight Foundation, and hosted by the Pérez Art Museum Miami. 

Additional support for this meeting was provided by Alley.