Fellowship Program for Diversity, Equity, Accessibility, and Inclusion
The American Alliance of Museums (AAM) announced ten Diversity, Equity, Accessibility, and Inclusion (DEAI) Fellows, who will work with AAM through 2021 to implement Facing Change: Advancing Museum Board Diversity and Inclusion, an unprecedented national initiative to diversify museum boards and leadership. The fellows represent a broad array of expertise in leadership and management, nonprofit governance, museum practice, cultural competence, and DEAI strategies.
The fellows are led by AAM's Director of Inclusion. The program's training and development will support their work to:
Facilitate baseline assessments measuring cultural competency and inclusive organizational culture (in accordance with the curriculum and research-based measurement tools)
Lead participating museums and museum board leadership through a regimen of on-site technical support that may include: unconscious bias awareness training, administration of the Intercultural Development Inventory (IDI), assessment of internal barriers to progress, inclusive change management, DEAI-supporting board governance strategies, and implementation of DEAI strategies
Support participating museum boards in the development of sustainable inclusion plans, the recruitment and retention of diverse board members, and advise ongoing efforts
Share best practices and other learnings with the broader museum field through the development of content (e.g., blog posts, webinars, sample documents) and at regional and national convenings
Connect with major AAM and museum field stakeholders and influencers through work in designated subset of museum communities of learning and through meetings with leaders such as the AAM Board of Directors
Fellows
Aiko Bethea, Principal, RARE Coaching & Consulting, LLC
Sandra Bonnici, Independent DEAI Museum Consultant
Eric Carpio, Director of Fort Garland Museum and Cultural Center & Philanthropy Officer for Community Museums, History Colorado
Makeba Clay, Chief Diversity Officer, The Phillips Collection
Omar Eaton-Martinez, Asst. Division Chief, Historical Resources, Maryland-National Capital Parks & Planning Commission
Ann Hernandez, Education Leadership Program Manager, Space Center Houston
Danielle Linzer, Director of Learning and Public Engagement, The Andy Warhol Museum
Azuka MuMin, Inclusive Cultural and Community Engagement Consultant
Cecile Shellman, Museum DEAI Consultant, Cecile Shellman Consulting
Levon Williams, Fellowship Director, The Phillips Collection
We couldn't do it without them!
Our stellar Senior Diversity Fellows have truly made a lasting impact on the Facing Change pilot. Together with their combined professional experiences, passion for museums, and expertise in DEAI facilitation, they've provided tailored support for the 55 museum boards participating in the pilot. In addition to multiple capacity-building opportunities, the Fellows meet frequently to share resources and best practices to enhance the cohorts' collective skillset. Check out some candids from their journey so far and learn more about the Senior Diversity Fellows here.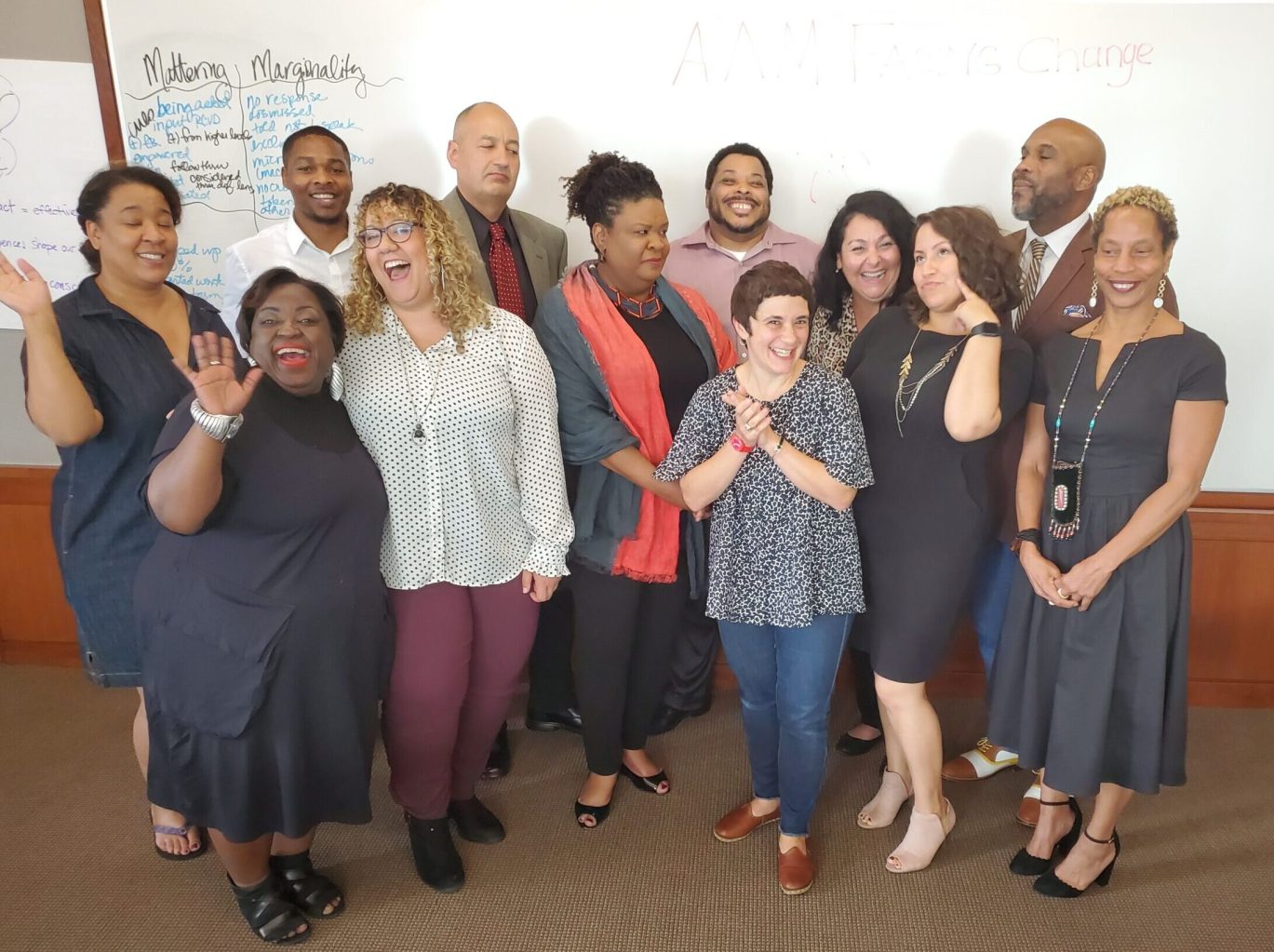 This fellowship program is made possible through the support of The Andrew W. Mellon, Alice L. Walton, and Ford Foundations.