Special Membership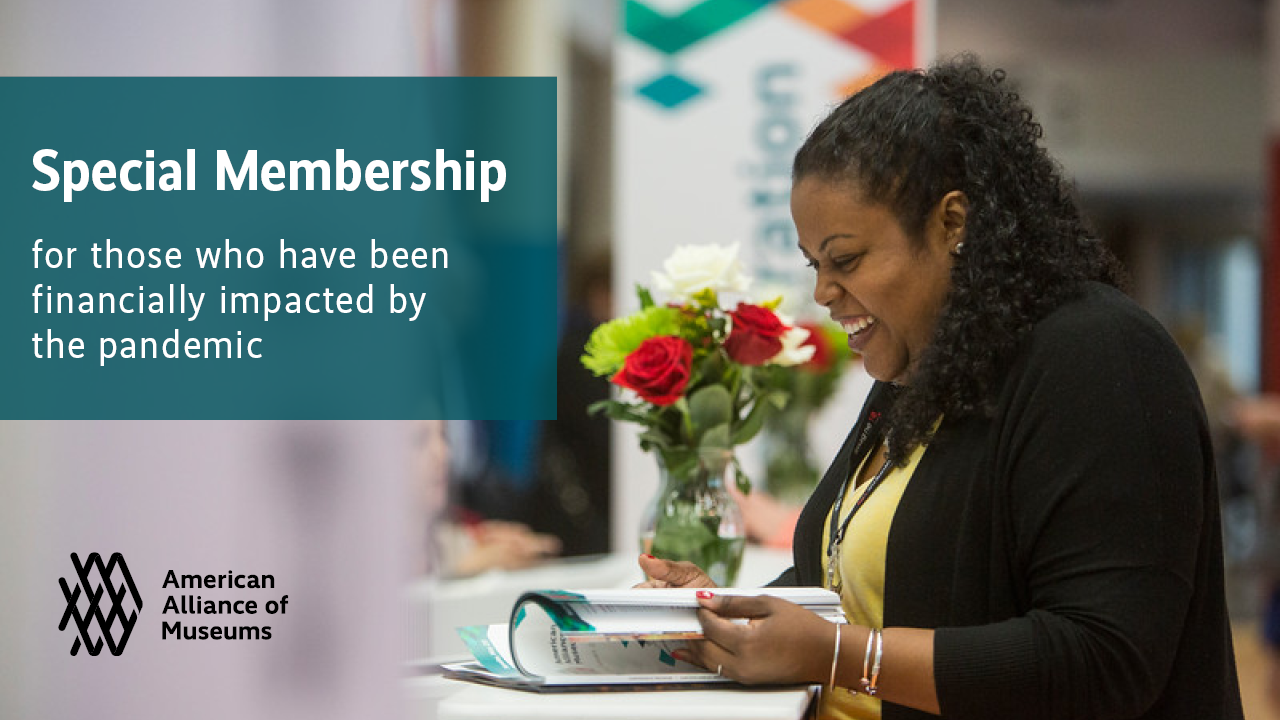 In recognition of the devastating impacts and lasting reach of COVID-19 on museum professionals, we have created this Special Membership specifically for those who have been financially impacted by the pandemic. Explore the benefits today.
For a limited time, this unique, 6-month membership option offers digital access to the benefits of our Professional Membership for only $25.
Membership benefits include:
To participate in this special offer, complete a quick, two-step process below: 
Step 1: Submit your information on this form:
Step 2: Complete your membership enrollment HERE.
This Special Membership initiative is generously supported by the Samuel H. Kress Foundation. If you are interested in providing additional support so that this limited-time offer may be extended, please contact development@aam-us.org.