One of the themes CFM explored in TrendsWatch 2012 was pop-up culture: the public's growing appetite for mobile, transitory retail, culinary or cultural experiences. Today's blog post is by Nate Rudy, director of economic and community development for the City of Gardiner, Maine, which just finished a pop-up retail experiment over the holidays. Nate "gets" the potential of museums to help revitalize the city center. How can we encourage more other administrators to share his vision? One starting point might be to share this post with your town's planners as a starting point for a conversation on how museum can contribute to economic, and cultural, revitalization.
In a perfect world, every Main Street would have a museum of local and regional art or history. I say this as my small Maine city—population 5,800, struggling economy, community eager to rebuild itself in the shadow of its closed factories—takes bold measures to break from recent hardships and revitalize our main street. I wish that a history and art museum were part of the plan for my city's downtown.
In the aftermath of the global economic adjustment and the factory closings that preceded it here in Maine, many of us lost jobs and income or have been compelled to change trades. For some, there's a gnawing hole where identity, opportunity, and pride used to be. Our children look to us and our leaders for answers (and jobs, too) but we're still trying to figure out what happened and what, if anything, we can do about it. After thirty years of shifts and adjustments in federal and state funding sources, small cities and towns like mine are starting to realize that meaningful changes happen locally and small-town politics, surprisingly, matter again. Residents are finding a voice at City Council and school board meetings, questioning their children's education in civic engagement, and mapping the future of their own communities. Some towns do this with more gusto and clarity than others, but it's happening here and elsewhere.
We're starting to see that i
f we don't do things to help ourselves, nobody else will.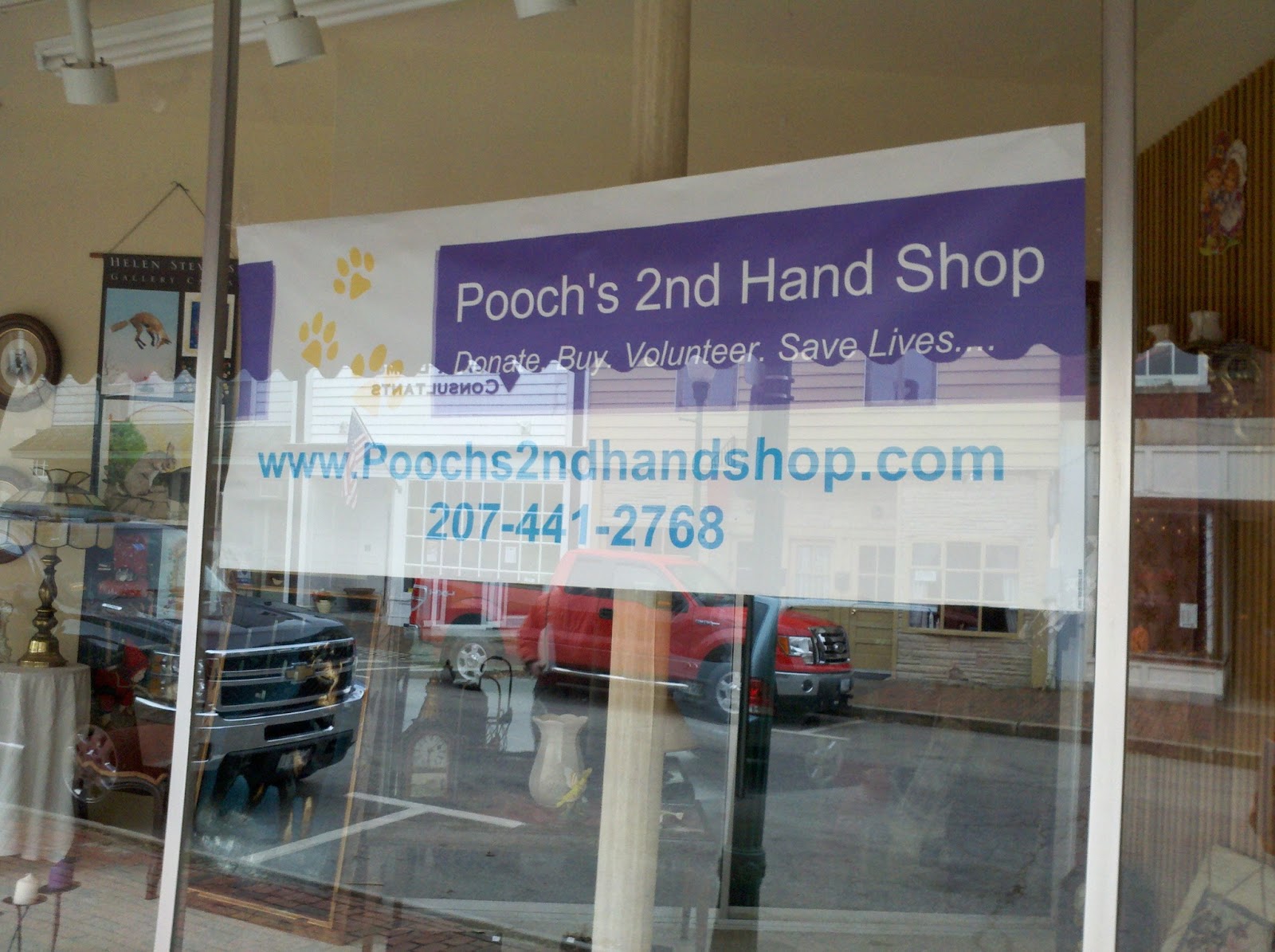 Toward that end, our city's Main Street program and the City's economic and development department asked downtown building owners to let new businesses use their empty storefronts, rent-free, from Halloween to New Years Day last year. With luck and good cash flow, maybe the new businesses will stick around into the new year, but for sure our downtown looked vibrant and bright for the holiday season. The event made national news when we filled nearly every empty storefront —I read about it in the Portland Press Herald. Not Portland, Maine, but across the continent in Portland, Oregon.
One thing we didn'thave in one of those empty storefronts was a museum. But I hope some other town experimenting with pop-up development does—wouldn't it be something if there was a pop-up museum in your downtown?
If the purpose of art is to reflect our culture back to us in an unfamiliar form, and to make the familiar and mundane once again fresh and exciting, what better resource could we employ than a museum in the heart of our new local economy? We need to remind ourselves who we were when our economy was thriving, and we need to show our children why the towns where they live were founded in the first place. We need to give the community an outlet for expression, reconnect ourselves to the wonder of experience, and explore how we can rebuild our economies and communities for a durable future.
From my childhood growing up in a suburban wasteland, I remember museums as destinations—places where we went and wondered before leaving on the school bus with the rest of our classmates. But what if the local museum was located on the way to work, next door to the lunch cafe, or near your child's school? What a gift to the community to teach young people that their local history and historians are a source of information and context for the future and for civic life, and not just a place to go on a field trip or to humor a grandparent.
In a perfect world, that museum would be part of a community center that might include after-school art programs, a local art and craft gallery, studio space for art, exercise, and music, even municipal offices of community development. It would blur the lines between the past and the future, commerce and art, economy and community, and bring the foreboding, empty "museum on the hill" back to the fold of people and energy flowing through downtown.
Most importantly, that museum could stimulate local economies and teach young people the survival skills of ingenuity, self-expression, respect for that which preceded us, and appreciation for their community. It could anchor a downtown in which people live and create, where they patronize locally-owned shops selling handmade art, crafts and sundries and food. The museum and community art center would be like a global, year-long Kwanzaa–a celebration of gifts given and made by caring hands of someone you know. It couldpop up in a community like yours—maybe it should.
I know of a few museums that have experimented with pop-up culture. Maria Mortati's
SF Mobile Museum
, of course, and the
Denver Community Museum
. Billy Joel's
motorcycle museum
was conceived of during a pop-up
"tactical urbanism" project
in Oyster Bay, NY. On a grand scale, there is the internationally peripatetic
BMW Guggenheim Lab
. What other museums out there are experimenting with pop-up culture? Please use the comments section, below, to share your projects or tweet a link to the attention of @futureofmuseums.
Skip over related stories to continue reading article