This article originally appeared in the November/December 2013 edition of Museum magazine.
For most museum visitors, traditional membership offerings work like this: You give more, you get more. There are basic memberships for individuals and families that offer free admission or parking, discounts at the gift shop and for other public events, and a free museum newsletter. At a higher level, perhaps bronze or associate membership, there might also be invitations to previews and free tickets to a film series. Moving up to the silver or patron level means more goodies such as an invitation to lunch with the museum director. All this is well and good, but perhaps not enough these days. A growing number of museum membership directors around the country are developing new models for attracting and retaining members.
One institution leading this trend is New York's Whitney Museum of American Art, which conducted a study in 2009 of its current and lapsed members to determine what they actually wanted from the museum. "Not everyone wants to do the same thing," says Kristen Shepherd, then director of membership at the Whitney and currently associate vice-president of membership at the Los Angeles County Museum of Art. "It has become a growing, basic expectation in the marketplace that retailers will know something about them and their interests when they come back. We're applying that same type of thinking to the museum experience."
The result, in 2010, was the Curate Your Own Membership program, which offered current and prospective members five options at $85. The five categories of individual or couples membership are Social (including passes to museum receptions and invitations to New York cultural events); Insider (opportunities for interaction with curators); Learning (invitations to lectures, gallery talks and museum public programs); Family (free or reduced admission to family programs and events); and Philanthropy (a basic membership).
The Whitney continues to offer other stepped-up levels of memberships, but Shepherd notes that the Curate Your Own group constitutes 75 percent of the entire membership.
"The point was how to get people to interact with the museum more by appealing to what they told us they wanted. The point was not to raise more money quickly through membership, although that did happen," she says. "We had hoped to gain 2,000 new members and instead got 4,400. Our long-term plan was to retain members, growing a base of members who will become major donors in the future." After the Whitney began these curated memberships, "museums from all over" began contacting Shepherd, she says, seeking information and advice.
Changing the nature of memberships seems to be more popular at art institutions than at science and history museums, says Jeff Hayward, president of People, Places and Design, a museum consulting fum in Northampton,
Massachusetts. At aquariums, historic houses, science museums and zoos, "communication with members tends to be all of a piece," he says. "They generally don't tailor their communications to different segments of their audience." One exception is the Denver Museum of Nature and Science, which supplements traditional membership offerings with an upper-level Young Professionals category for $500 that helps participants make useful contacts in the business community by networking with museum board members and corporate partners.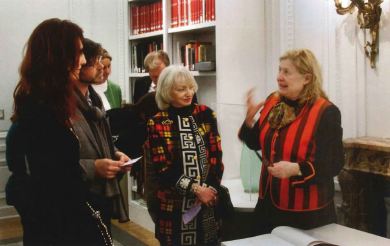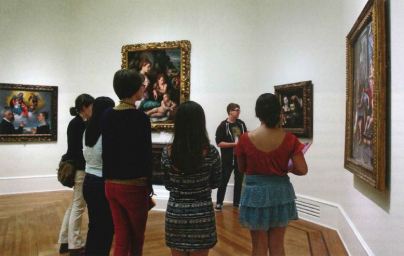 Similarly, New York's Cooper-Hewitt, National Design Museum added a benefit this year to one of its membership levels. Design Watch offers invitations to openings and receptions and tours led by curators to design shows in the New York area for those purchasing a two-year membership at the $500 level. These members can preview and have a voice in selecting items for museum acquisition. Including members in the decision-making process offers them "a
sense of ownership," says Caroline Baumann, Cooper-Hewitt's acting director, and "it also lets members see other
objects that we would like to acquire. Some of those people may be willing to step up and provide us with the money to purchase one or more of them."
Baumann says that when she joined the museum in 2001 she saw a need to "contemporize" the museum's membership structure to include a greater "cross-section of ages and cultures." The Design Watch level is "a membership that wasn't age-prejudiced," she says. Ultimately, membership is an entry point to becoming more involved in an institution, and Design Watch has afforded Cooper-Hewitt more opportunities to cultivate individuals who would like to be more active in the museum or become future donors, board members or both.
Museum membership programs often are part of the development office, and one of the membership director's responsibilities is raising money. Tailoring memberships to specific audiences based on their preferences can attract
and retain prospects who might not think of themselves as joiners or don't see how a museum fits their lifestyle. At the Virginia Museum of Fine Arts in Richmond, "customized" memberships allow members at the $150 and $300 levels to select one of the museum's eight different collecting areas based on their interest. "Customized" members receive quarterly updates on and invitations to public programs such as talks and lectures on their preferred area of art, and information on recent acquisitions.
As at the Whitney, the new memberships at the Virginia museum have helped increase the overall numbers. Before
the institution reopened in 2010 after a year-long closure for a $150 million renovation project, membership stood at approximately 15,000 "households," according to membership director Tom Zydel, sinking to 7,000 during the year that the museum was closed. The annual number of visitors had been about 250,000 to 300,000. The reopening, a variety of changes and the new customized memberships helped grow visitorship to 640,000 in 2012, and memberships rose to 40,000 households, of which 2,900 were customized.
The Mint Museum in Charlotte, North Carolina, has customized its membership program for area corporations. Up until 2011, the museum had a corporate membership program that was run "a bit haphazardly," says Corporate Development Manager May Nixon, with only a few corporate members. Now, with a corporate leadership program,
there are more than 30. "We started to have conversations…with area corporations, explaining who we are and the
impact we have on the community and asking them, 'What can we do for you that we're not doing now? What would be beneficial for you?"' she says. These companies and corporations wanted more opportunities to spread their "brand" to museum visitors, with their logos on marketing and advertising material, contributions acknowledged in prominent locations in the museum and more recognition for sponsorship of special exhibitions. The museum stepped up its efforts to invite corporate leaders and their employees to events, providing reduced rates on facility rentals for events and discounts to corporation employees for membership and admissions. "For a lot of these employees, this was their first introduction to the museum," Nixon says, "and it provided us another way to attract individual members."
Many institutions are currently reconsidering and reconceptualizing the entire museum experience. "You have all these different departments within the museum…trying to figure out…what has been missing in the audience perspective. What are their needs?" says Adam Rozan, director of audience engagement at the Worcester Art Museum in Massachusetts. "How competitive is the museum experience with the other experiences people are having in their lives?" Too often, he maintains, museums are perceived as "a quiet place where people whisper and no one feels they fit in." Membership, too, may appear to visitors less like building a community and more like exclusion. "When you walk into a museum, one of the first things you may be asked is 'Are you a member?' which makes many people feel this is some exclusive club and they don't belong," he says.
In order to change that impression, the Dallas Museum of Art (DMA) stopped charging admissions to visitors earlier this year; a big deal, since a principal incentive for becoming a member is avoiding the ticket line. The museum even stopped using the term "members," switching instead to "partners" who were offered individualized levels of engagement with the institution, not unlike that of the Whitney Museum.
Interest in the DMA's new membership program has extended to a number of other institutions across the country,
including the Denver Art Museum, Los Angeles County Museum of Art and Minneapolis Institute of Arts. These museums plan to share the DMA's research and create their own models, supported by a National Leadership Grant of more than $450,000 that the DMA recently received from the Institute of Museum and Library Services.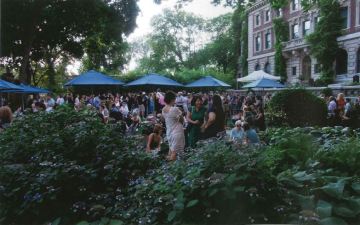 Technology can also play a role. At the Museum of Modern Art's "Digital Member Lounge," members can renew their memberships, order members-only tickets online, take curator-led virtual tours of the galleries, watch talks and
lectures, and find out about other museum happenings via computers, tablets or other mobile devices. Surveys revealed "that people's motivations for engaging MoMA online have little to do with being part of 'the MoMA community,' and more to do with a connection and love of art. In other words, they were more interested in connecting with the museum than with each other," says Allegra Burnette, the museum's creative director of digital media, in a paper for the 2013 Museums and the Web conference.
Taking the online route has other benefits. The Oakland Museum of California's "Green Membership" program responds to members "who get so many solicitations and other pieces of mail, and they just didn't want any more from us," says Membership Manager Joni Hess. This initiative, which has grown to 20 percent of the museum's 8,300 members, allows these members to receive communications electronically. That includes the magazine Inside/Out, which is available as a PDF. Those members are happy, and so is the museum, which saves printing and mailing costs.
Efforts to build a deeper and more intimate relationship between the membership and the institution can go too far, warns museum consultant Timothy Chester of Grand Rapids, Michigan. "At its core, membership is all about audience engagement, but you don't want to reduce the relationship to 'What can you do for me?"' he says. Membership isn't just "a product you can buy" to fit your needs, he says.
Indeed, many museums these days seem to go to great lengths to bring people in. They provide opportunities for singles to meet, gift ideas, vacation arrangements, film festivals and concerts, and party catering. The Crow Collection
of Asian Art in Dallas allows people to discover their "inner chi" at weekend yoga classes, while the Tech Museum of Innovation in San Jose, California, offers "science, technology, entertainment and cocktails" for adults one night a month. Entrepreneurship is alive and well at America's museums, helping them shed the cultural elitism label, remaking themselves into entertainment, cultural and community centers. Audience-focused memberships represent another strategy for making venerable, educational institutions alive and relevant to their communities.
---
Daniel Grant is the author of The Business of Being an Artist and The Fine Artist's Career Guide (Sky horse Publishing).