This article originally appeared in the March/April 2016 issue of the Museum magazine. 
Many arts organizations face a similar challenge—declining participation by young adults. The National Endowment for the Arts' 2012 Survey of Public Participation in the Arts revealed the continuation of a long-term trend of declining arts participation, including museum visits, among 18- to 34-year-olds. That same survey also showed that, as a group, visitors to arts organizations are growing older. The message is clear: arts organizations need to attract and engage new audiences to ensure their artistic and financial viability.
The staff at the Isabella Stewart Gardner Museum in Boston believed that attracting 18- to 34-year-olds was crucial to their long-term viability and set out to create a monthly event that would appeal to this age group. They envisioned an after-work event at which attendees would interact with each other and the collection, in the spirit of the art salons the museum's founder had hosted during her lifetime. This was an entirely new tactic for the museum. It had never been open in the evening nor targeted this specific audience before.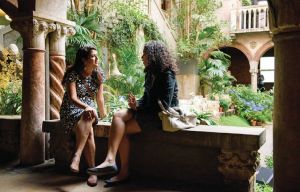 Meeting that challenge involved a particularly tricky sleight of hand: increasing the number of young adult visitors while staying true to the institution's mission. Created at the turn of the 20th century by wealthy art patron Isabella Stewart Gardner to house her vast art collection, the Gardner museum operated under rules dictated by Gardner's will: the arrangement of artwork could not be changed, so as to preserve her aesthetic vision.
There were also unique physical limitations. The museum's 12 galleries varied in size; some, in fact, were quite small. The décor, unchanged after more than a hundred years, had the feeling of something from another time. Plus the museum was only open from 11 a.m.– 5 p.m., Tuesday through Sunday. It relied mostly on daylight; at a nighttime event, it might be difficult to see the art.
The challenge, then, was to go beyond simply creating a program that provided a fun social night out for young adults. The Gardner had to develop an experience through which visitors explored the art in a way that fulfilled the museum's mission—that is, attendees had to leave their drinks behind, tour the galleries and engage with one another in discussions about what they saw.
The Gardner museum had received a Wallace Foundation grant as part of its initiative to help arts organizations to broaden, deepen and diversify audiences. The museum used the grant to help launch a program to attract Millennials that has continued to be a success even after the grant ended.
Program Planning
Peggy Burchenal, the museum's curator of education and public programs, felt success hinged on allowing a group of people the same age as the target demographic to be in charge. They would have a natural understanding of how to reach the desired market. With a limited budget, she also knew they needed to conduct some focus groups to test and generate ideas for event programming and promotion.
Burchenal and Julie Crites, the museum's then 20-something director of program planning, ran three focus groups, each with about 10 museum staff and volunteers aged 18- to 34-years old. Each two-hour discussion featured pizza and refreshments and focused on topics such as what kinds of events they and their friends enjoyed on weeknights, what activities the museum might offer, how participants heard about events around Boston and potential names for the event (a follow-up discussion led to Gardner After Hours).
The out-of-pocket costs for the focus groups were minimal, amounting to a few bills for pizza and beverages. However, the research took considerable staff time—much more than for focus groups run by professionals because Burchenal and Crites did all the work themselves. They wrote the discussion guide, recruited the participants, moderated the groups and wrote up the results. At times, the project felt like an additional part-time job. It was essential for Crites and Burchenal to create time in their schedules for those activities.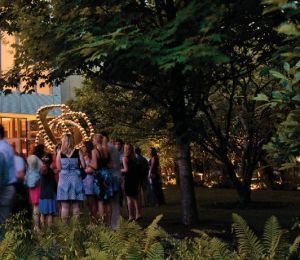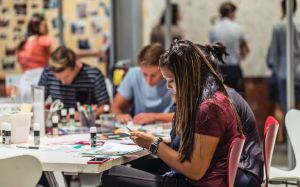 Findings and Actions Taken
Group participants emphasized that the event should be highly social. When they went out on weeknights, they wanted an atmosphere that was markedly different from work. It was thanks to those discussions that Crites came to understand the importance of offering not just live music and DJs, but beer and wine as well—something of concern to the museum's CFO, who worried that guests would spill drinks on works of art or expose the Gardner to other liabilities.
For Crites, however, serving alcohol was non-negotiable. After a series of discussions, she convinced museum staff to have a cash bar in the courtyard away from the collection. Security guards would ensure guests kept their drinks in designated areas.
More important to Crites and the museum staff, however, was designing a program that ensured visitors engaged with the collection and exchanged ideas in a welcoming atmosphere. Several programming elements were designed to meet that goal.
Viewfinder Talks. A cornerstone of the programming, these are informal 15-minute talks for groups of 15; gallery capacity would not allow for anymore. Led by young adult museum volunteers, they provided a low-pressure introduction to the museum by focusing on one piece in the collection and encouraging visitors to share their observations. Due to their short length, the talks were less likely to break up the flow of the evening.
Gallery Games. Soon after the event series launched, the Gardner hired market research consultants to informally interview visitors to explore their reasons for attending and ask about their experience. One valuable insight was that visitors wanted to meet new people, not just stick with their friends. For Crites' team, the discovery helped them to develop programming that encouraged visitors not only to roam the galleries, but to interact with one another as well. Thus were born the gallery games.
Visitors receive four to five game cards with riddle-like instructions that necessitate exploring specific works of art. One example: "Begin in the Titian Room and find a painting that depicts another work of art in it. Think a drawing within a painting." The game provides a low-pressure way for visitors to understand art through visual examination, focusing on what they can observe. When visitors find the correct item, volunteers give them a small token, and offer further insights into the work. Now one of the most popular parts of After Hours, gallery games draw about 25 percent of all visitors in a typical evening.
Group Sketching. To create another experience combining social interaction and artistic engagement, staff place chairs in one of the galleries, along with pads of paper and pencils for sketching. One of the volunteers is stationed there and sketches throughout the evening, inviting visitors to join in.
Gallery Talks. In addition, staff, volunteers, academics or other experts give occasional talks designed to encourage discussion. These 15-minute talks focus on a small part of the collection or a special exhibition.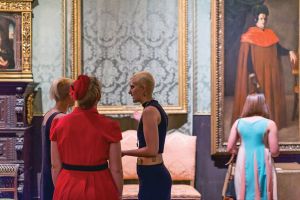 Promoting the Event
For its first year, museum staff knew publicity meant more than simply getting the word out to young adults. It had to signal that this was a significantly different program—and be done on a limited budget. Crites and her team developed a three-pronged promotion strategy for pre-launch and during the program's first year.
First, they designed materials with provocative imagery in a different style than previous museum promotions, but still consistent with what the Gardner represented. Materials used a graphic image instead of photos of young adults attending events at the Gardner. Crites feared that photographs would alienate potential visitors if they didn't see people they could identify with and concluded that the event was not for them.
Second, with a budget of $12,000, staff worked with a marketing company specializing in targeting young adults. The marketing company not only knew how to reach 18- to 34-year-olds with a cultural bent, but it also owned several marketing channels with a wide following among this group. Staff allocated an additional $10,000 to advertising in other publications. And, they leveraged their own lists, including their members, an e-mail list of nonmembers who had signed up previously to receive information about the museum and attendees of the Gardner's concert series.
Finally, since they were part of the target demographic, Crites and her colleagues mulled over not just which publications they turned to for news about events, but also how they tended to hear about the goings-on. Those discussions led to additional promotional activity markedly different from publicity for other museum activities, with an experimental mix of grassroots outreach, e-mail, social media, and texting.
Street teams. Before the event was launched, the Gardner experimented with "street teams" to create buzz. Small groups of young adults wearing After Hours T-shirts distributed promotional materials at high-traffic events frequented by younger residents. Street teamers—undergraduate and graduate students receiving an hourly wage—worked solo or in small groups, depending on the size of the event, distributing information cards and asking café and shop owners in their assigned neighborhoods to display or hang posters.
E-mail campaigns. After the program launch, staff worked with a marketing firm that specialized in nonprofit organizations to build a strategy to encourage ongoing interest in After Hours. First, they created a database of visitors at each event, offering visitors who provided their e-mail addresses a chance to win an iPod. Soon after the event, visitors received an automated e-mail asking for their evaluation of the experience. Two weeks later, visitors received a notice about the next program and an offer for a reduced-price membership, including free entry into After Hours, with a link to a sign-up form. The offer included free admission for a friend to the next event. Those who responded were added to the general After Hours list, and the next week they received another e-mail with information about upcoming programs.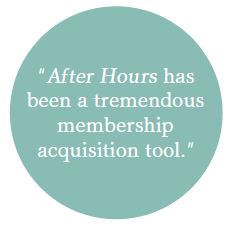 Social media. The team created a Facebook Gardner After Hours group (now with more than 900 members) to provide a base for steady communications. They also invited reviewers from the website Yelp.com to attend. Of course, using social media for publicity has a downside: organizations have little control over it. In fact, dozens of unsolicited reviews have appeared on Yelp. Most have been positive, but Gardner staff now monitor that site and other sites to try to counter negative comments. To that end, when the team finds unfavorable write-ups, it contacts reviewers, offering a free pass, hoping they'll return and have a better experience. Said the museum's public relations director, "People can say whatever they want on Yelp. We try to get them to come back and make it right."
Text messaging. The Gardner worked with an affiliate of the marketing company to create text-messaging campaigns aimed both at building buzz and collecting cell phone numbers. To subscribe, participants texted the word "Gardner" to a specific phone number. They then received an automatic response thanking them and providing a short overview of the series. After that, subscribers got a text message reminding them of the next event, with a special discount or offer. Once they arrived at the event, subscribers showed their text message to gain entry.
Ongoing promotions. To keep the promotions fresh, the Gardner has continued its advertising campaign, always with a new graphic that retains the same edgy look and feel as in earlier years. Since 2010, with greater awareness within the community, the campaign has been conducted on a smaller scale; however, staff remain committed to building more buzz for After Hours through creative outreach and advertising. The staff realizes its target market is fickle and, to keep the event  top-of-mind, promotional activities can't stop.
Staffing
Making After Hours work was a labor-intensive effort, requiring not only adding paid staff, but also experimenting with a new type of program for volunteers. New paid and unpaid staff included:
A part-time programming assistant to handle administrative support managing the event, developing games and producing game materials.
Between 10 to 12 volunteers each evening to help in a variety of roles throughout the gallery wearing "Ask Me" buttons.
After Hours Ambassadors made up of a group of special previous After Hours visitors, who work alongside the general volunteers. They look like other attendees, forming a cadre of people whom visitors feel free to approach with questions.
Costs were high in the first two years, thanks to heavy marketing for the launch and frequent experimentation with programming. The support provided by the Wallace Foundation grant was essential. Staff has since reduced costs with the objective of making the program self-sufficient.
Results
Increased Attendance
In the first year, the event attracted around 500 visitors per event. (There were no programs in July and August.) In the second year, that number increased 21 percent to 616 attendees per event, partly because an evening was added in July. In the third year, with an additional event in August, an average of 670 guests attended per evening. Attendance now regularly exceeds 700, and has reached more than 800 in recent evenings.
New Members
The Gardner also has recruited 241 new members in the program's first three years. Of all new members, 235 signed up at the event and six joined through follow-up e-mail activity. After Hours visitors now make up a significant and growing portion (7 percent) of the 3,300 museum memberships at the museum. "After Hours has been a tremendous membership acquisition tool," said the museum's membership manager.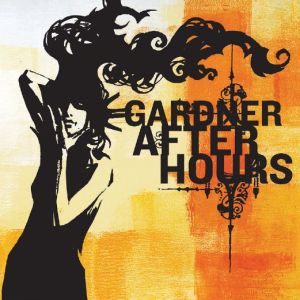 Visitors Engaged by Art
Exit surveys showed that some 89 percent of After Hours visitors explored the galleries in the first year, and 93 percent did so in the second. More than half said exploring the galleries was the activity they enjoyed most.
Building on Isabella Gardner's vision, the museum came up with a solution that, after some tinkering and experimentation, has exceeded expectations. The program has evolved and is currently called Third Thursdays, since the museum is now open every Thursday evening. The Gardner has been able to continue to offer a unique way for young adults to socialize, with the collection as a focal point for interaction, even after the Wallace Foundation grant expired. "This has probably been the most successful program we've had, bringing in a new audience in a much bigger way than ever before," said Crites.
---
This case study is an adapted excerpt from two Wallace Foundation publications by Bob Harlow: Taking Out the Guesswork: A Guide to Using Research to Build Arts Audiences and More Than Just a Party: How the Isabella Stewart Gardner Museum Boosted Participation by Young Adults. The books are part of the Wallace Studies in Building Arts Audiences series and are available as free downloads at wallacefoundation.org