I gave a shout-out to Vermont museums last September, asking them "wassup" with new legislation in their state giving students the right to personal learning plans. Nina Ridhibhinyo wrote back offering to share how she and her colleagues at ECHO, Leahy Center for Lake Champlain are using the opportunities presented by Act 77. I look forward to hearing how other museums are becoming part of the flexible educational pathways offered to Vermont students, and I'm hopeful that other states will adopt similar legislation. This could be a major step towards a future in which museums play a major role in an extended learning landscape.
Here in Vermont the educational landscape is changing fast. The last few years have ushered in new standards in math, language arts, and science; consolidation of small school districts; and state-mandated flexible pathways to graduation (Act 77). Vermont has long been a bellwether of social reform, but Act 77 stands as a particularly remarkable piece of progressive policy with significant impacts for the museum community. Passed in 2013, Act 77 mandates that schools implement personalized learning plans for students that account for individual goals, learning styles, and abilities. These "flexible pathways" require the diversification of student learning opportunities, including receiving school credit for dual-enrollment and community-based experiences. Act 77 provides great opportunity for museums to activate their roles as community partners and to engage secondary school audiences that are often underserved through traditional programs models. At the same time, it poses a potential resource challenge as schools look more and more to informal education to support individual, rather than groups of, students.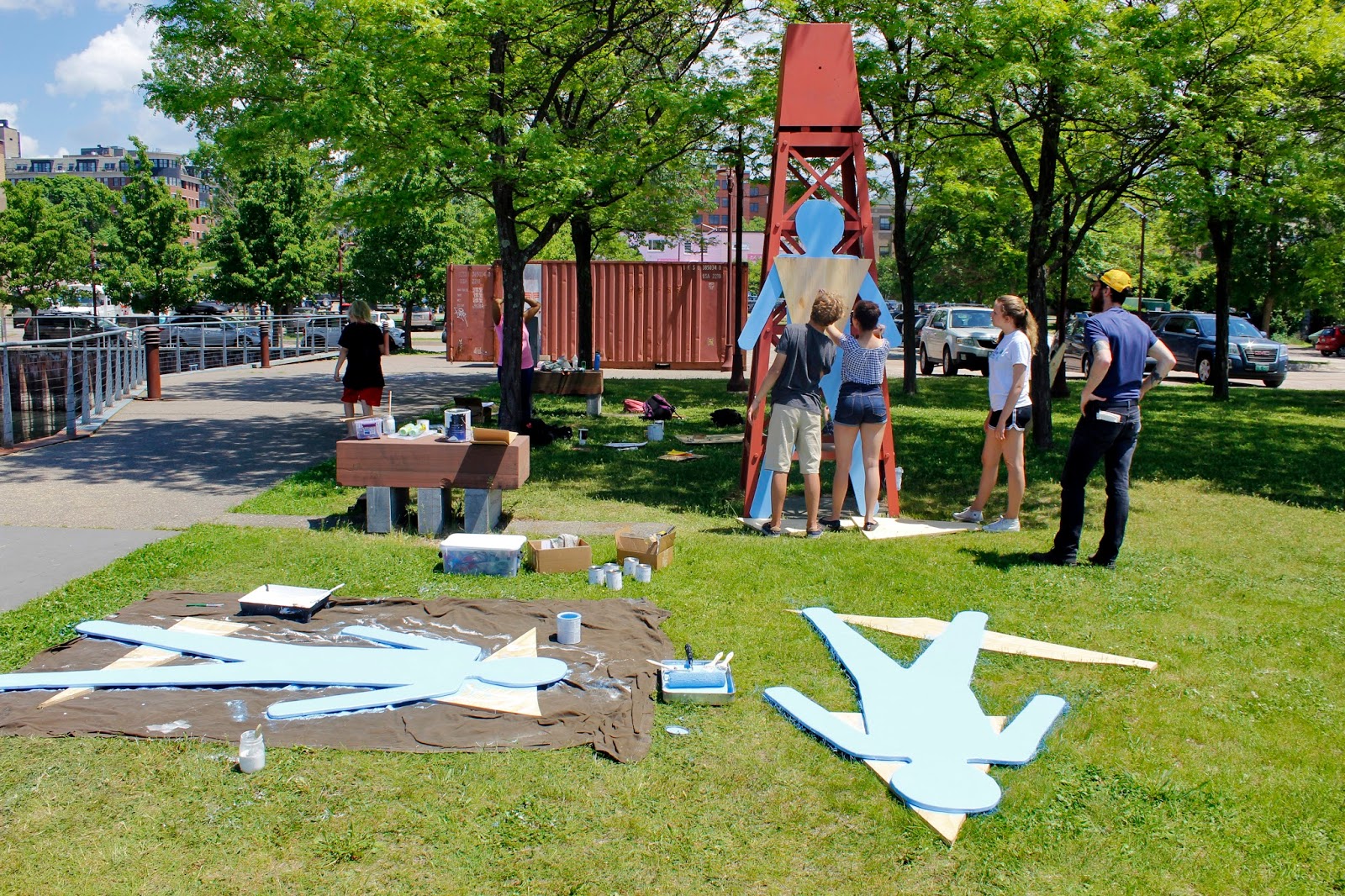 ECHO, Leahy Center for Lake Champlain
In response to Act 77, our museum, ECHO, Leahy Center for Lake Champlain, is increasing access to individualized experiences for secondary school students at the museum. This work is funded by a Museums for America: Community Anchors grant (MA-20-15-380) from the Institute of Museum and Library Services and is centered around better supplying, communicating, and supporting personalized learning. However, just like schools, this approach has required us to imagine experiences beyond our standard volunteer and teen explainer tracks. Each student's needs are different depending on her interests and school program. Some would like engage with the museum's content or experts but cannot be on-site regularly while others require on-site internships several days a week. Therefore, much of our work has been around better scaffolding and documenting flexible student internships and supported independent studies. This has included developing intake interviews that assess students' skills and interests, creating goals and deliverables pathways, as well as launching a digital portfolio system. The overarching goal is to ensure purposeful learning outcomes and documentation of program impact. These processes have not only allowed us to serve a diversity of new students but to better serve current student volunteers. However, this work is intensive and necessitates that each student works with an educator-mentor to guide her through her experience and does not fit into any existing fee-for-service models. As the field adapts to meet the needs of 21stcentury learners, we will need to strategize around sustainability of these services.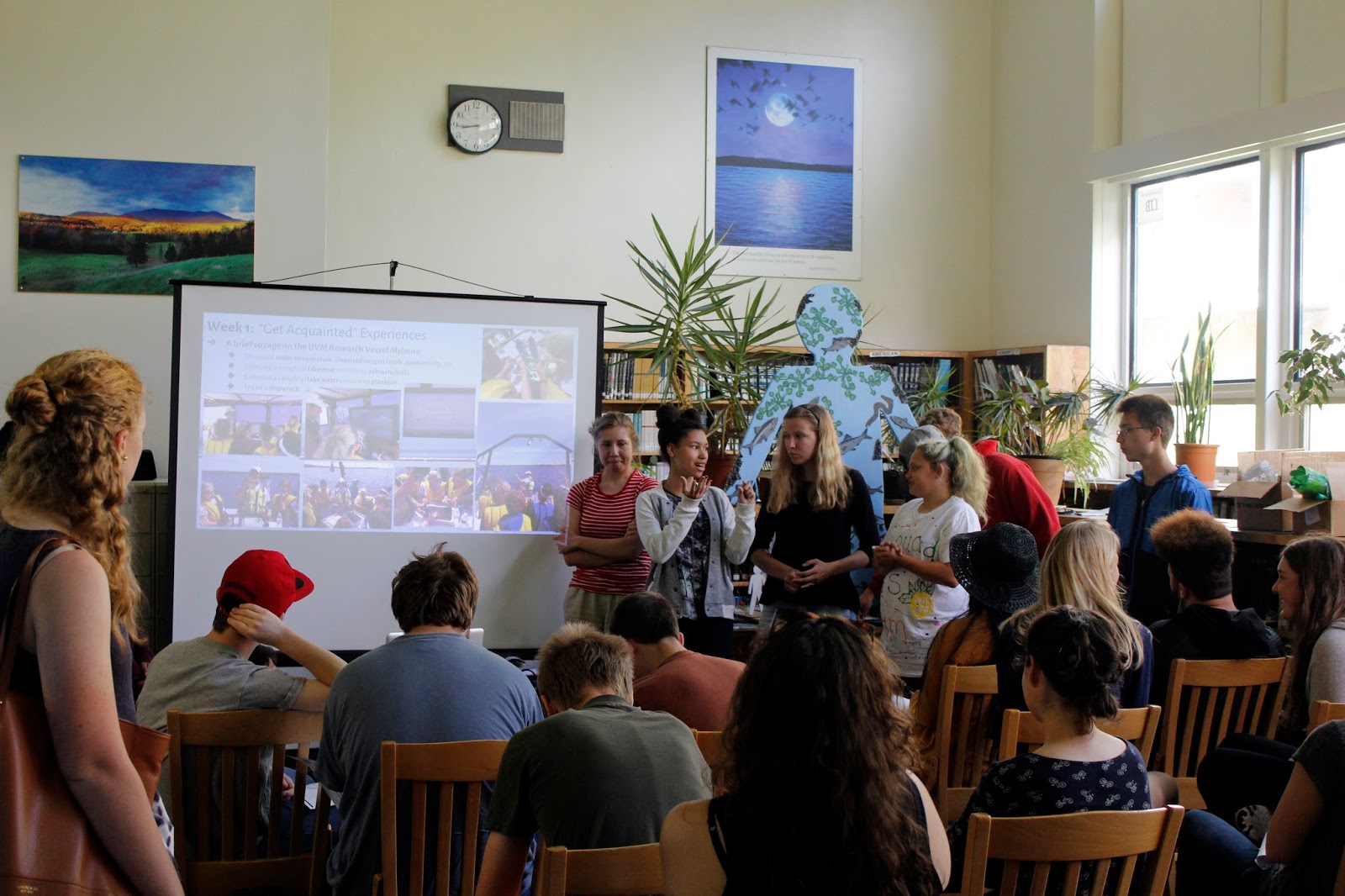 ECHO, Leahy Center for Lake Champlain
In addition to internship-style opportunities, we have also partnered with schools to co-offer personalized learning opportunities in the form of year-end studies. These are multiple week institutes, in which students take a deep dive into specialized topics based on their personal interests. This year, a group of 14 students spent two weeks with us learning about lake science and exhibit fabrication. They then constructed two public, outdoor exhibits with accompanying interpretation. All of this work has been concurrent with developing a shared understanding with schools around Act 77 and its curricular impacts. Toward this end, this summer, we hosted a week-long teacher institute in partnership with a bi-school working group focused on student-centered learning. The institute paired 15 teachers with ECHO educators to unpack Act 77 and integrate it into our respective curriculums. ECHO's journey to becoming a 21st century museum that meets the needs of individualized learners is forever evolving, but we are thrilled that through Act 77 Vermont schools now share our path.
Nina Ridhibhinyo is the Director of Programs & Exhibits at the ECHO, Leahy Center for Lake Champlain. She has worked in informal science education for over a decade
and envisions an America equally enthusiastic and enamored with science as it is with professional football.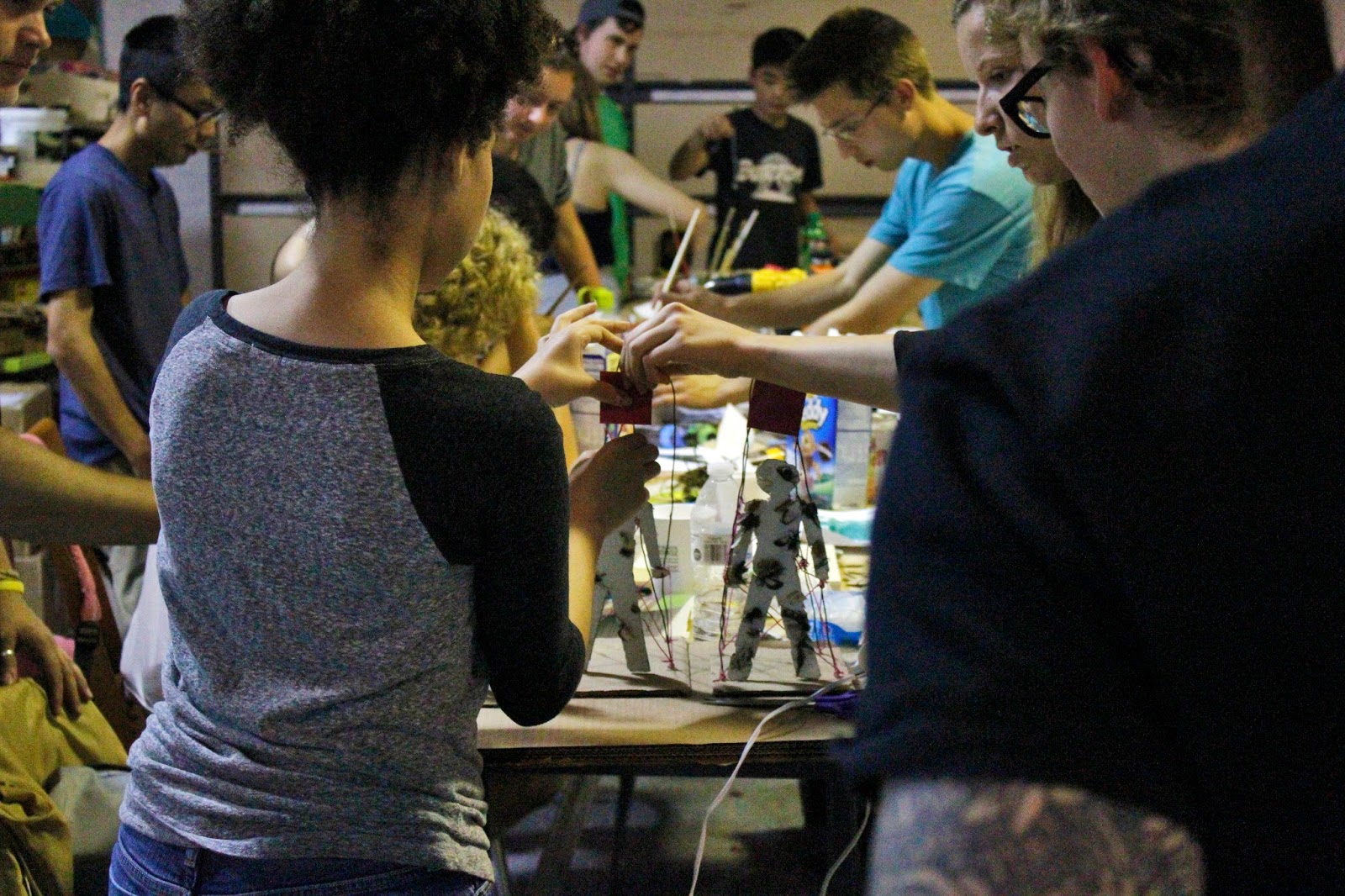 ECHO, Leahy Center for Lake Champlain
Skip over related stories to continue reading article