At AAM, we've been busy working to integrate diversity, equity, accessibility, and inclusion (DEAI) into all of our practices, procedures, and programs. As you may remember, last year our chief of staff, Brooke Leonard, reported out on how your input influenced some of our early action steps. As the Annual Meeting approaches with the theme Gateways for Understanding: Diversity, Equity, Accessibility, and Inclusion in Museums, we wanted to give you an update on this work and provide you with some useful information as you head to St. Louis (if you haven't yet, don't forget to register).
First, let me introduce our newly formed internal Inclusion Team. This voluntary and cross-departmental team's purpose is to foster and promote effective DEAI practices and initiatives as part of our 2016-2020 Strategic Plan. Hey, that's me on the right!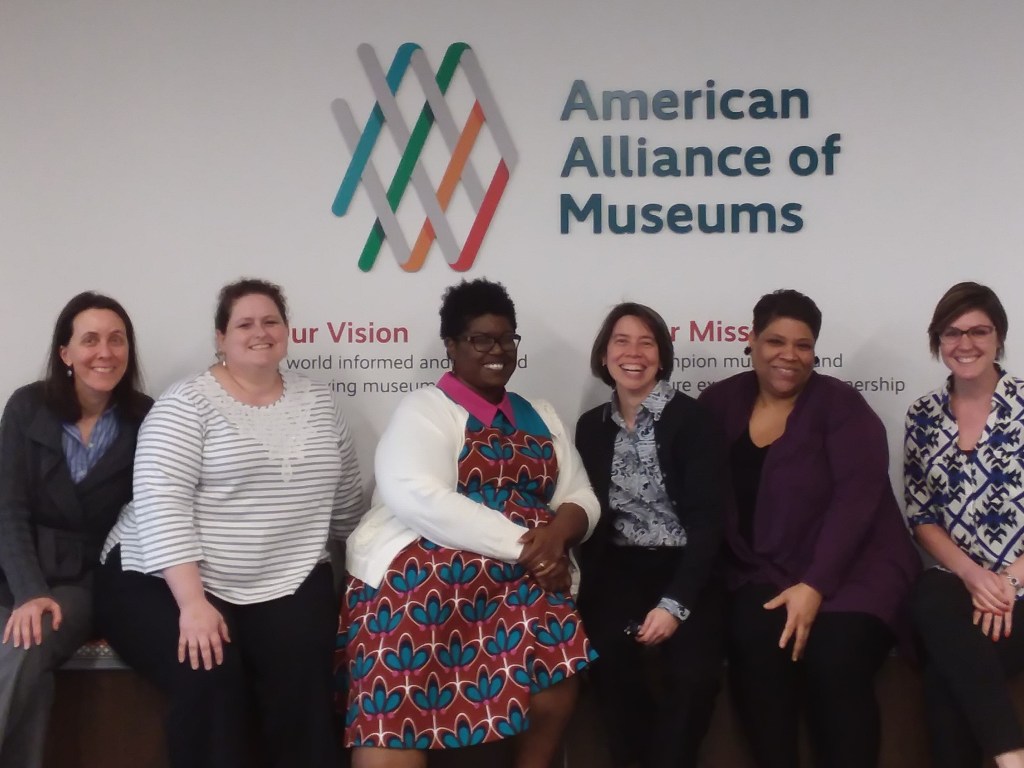 So, now, here's a quick recap of what AAM has been up to this past year. We revised our hiring practices to address implicit bias and introduced an open process for board nominations and National Program Committee members. We immersed ourselves in learning opportunities, including a training workshop for our board, attendance at the Forum on Workplace Inclusion, and lots of staff brown bags, readings, and discussions (the Inclusion Team will share more about this work soon!)
Skip over related stories to continue reading article
We created a new staff position, Director of Inclusion, and announced that our own Nicole Ivy will take on this role in July 2017. And we launched an external DEAI Working Group, co-chaired by Laura Lott and Johnnetta Cole, to identify current activities in the field as well as key challenges, issues, and opportunities. The group's charge is to outline a plan for further work and to identify important collaborations. Join them for an Interim Report and Discussion in St. Louis!
Based on your feedback, we created a set of free and available resource pages that contain links to more than 100 toolkits, guides, and reference materials to help you plan for and support your own DEAI initiatives. Don't forget to keep an eye on our professional development programs as well, which often feature DEAI themes – for instance, the recent webinar series on accessibility and monthly EdComVersations.
And that's just the tip of the iceberg. For the upcoming Annual Meeting we:
(Also, check out these additional 9 Reasons to Attend #AAM2017!)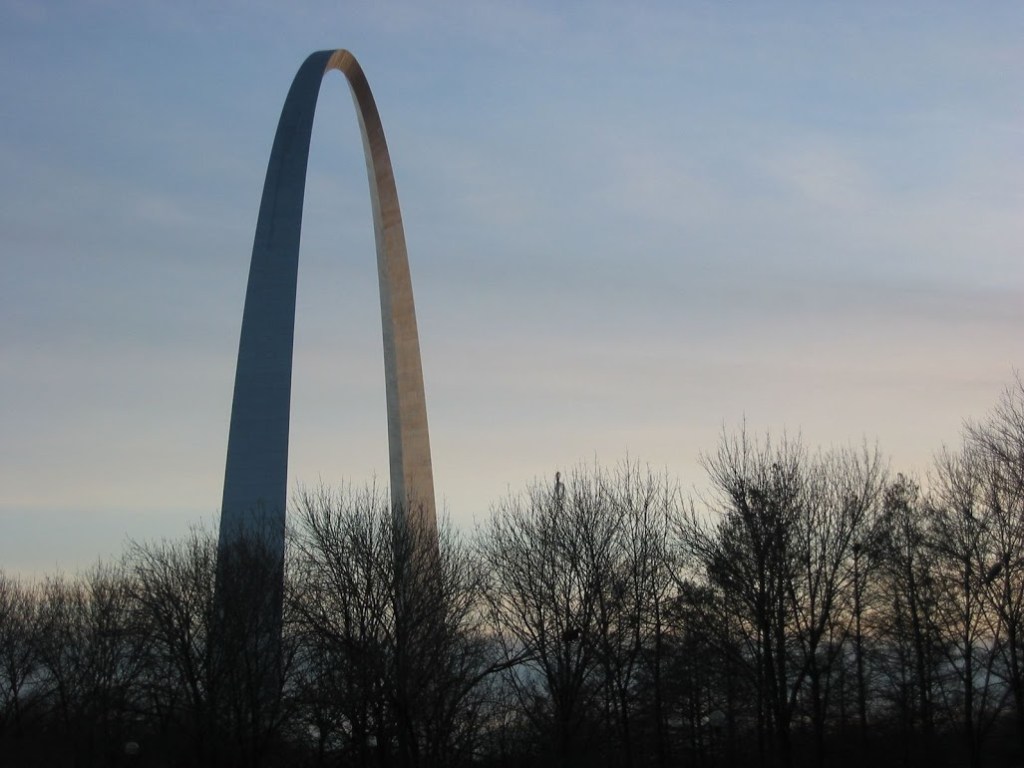 Wondering what else we're offering in terms of accessibility, access, and inclusion at the Annual Meeting? Here are some frequently asked questions that you might find valuable as you prepare for the conference.
Are Annual Meeting venues (e.g., convention center, hotels, event spaces) accessible? What if I need an accommodation?
We are committed to making the Annual Meeting and MuseumExpo accessible to all. All venues used during the 2017 Annual Meeting for official conference events are accessible.
Take a look to see some of the key accessibility offerings. The Information Desk staff and volunteers can help answer accessibility questions on site (volunteers will be wearing teal shirts). If you have specific needs, contact us.
What has AAM done to ensure that others (e.g., session presenters and exhibitors) are thinking about accessibility and inclusion?
We asked all session presenters and organizers to review AAM's recent webinar on accessible and inclusive presentations.
We also provided all Exhibitors with ADA compliance information and suggestions for removing/modifying physical barriers and providing accessible promotional materials.
What is AAM doing to make the meeting more affordable?
We offer a variety of options to help people attend the Annual Meeting on a budget, including offering:
discounts on registration rates for students, international attendees, and AAM members
resources for asking your supervisor to support attendance, for finding a roommate, etc.
volunteer opportunities for locals to receive a complimentary day pass
Go Explore St. Louis, our new evening events format, is free; attendees may purchase a $30 shuttle pass or travel on their own to participating museums
free download of the session recordings for all full conference registrants
What about those who can't attend in person?
We welcome everyone to join the field-wide conversation on social media. In fact, this year we'll have a group of social media journalists sharing content throughout the conference!
Use #AAM2017 to follow and participate in the sessions, events, and conversations on Facebook, Twitter, and Instagram. Also, be sure to follow @AAMers and our social media journalists!
Plus, full conference session recordings will be available for purchase after the meeting.
What does AAM do to encourage an inclusive and welcoming environment at the Annual Meeting?
We want everyone to feel safe and welcome at the conference. Here are a few things that we offer:
If you need a space to pray, feed your baby, meditate or simply rest, our privacy lounge is a perfect spot. (America's Center, Room 96) There are also several lounges where people can go for respite.
At the America's Center (convention center), the restrooms are gender-inclusive, meaning that all are welcome to use the restroom that best fits their identity.
If you are interested in a cross-cultural exchange and networking with museum colleagues from around the world, you should stop by the international lounge. (America's Center, Room 123)
If you need to relax, get energized, or make a button for your lanyard – including pronoun buttons – stop by the hospitality lounge. (America's Center, 100 Complex)
Speaking of pronoun buttons what are they and why would someone want to wear one? Should I wear one if I'm cisgender? (Also, what is cisgender?)
Pronoun buttons are one way to clearly identify an individual's preferred pronoun(s).
You can't always know someone's preferred pronoun(s) by looking at them. Some of us use gendered pronouns (e.g., "he," "her"); some prefer to use gender-inclusive pronouns (e.g., "ze," "hir"); others prefer "they" and "their", etc. People wearing pronoun buttons are better able to control how others address or see them based on how they identify or see themselves.
All who wish to wear a button are welcome to do so. Cisgender individuals—those whose gender identity aligns with the sex assigned to them at birth (e.g., a person assigned female at birth who identifies as female)—are especially encouraged to participate, as it helps avoid making the buttons a mark of difference, signals a safe environment, and shows support and acceptance of trans or gender-nonconforming individuals.
Whew! Keep in mind this is only a snapshot of what AAM's been up to and what we are planning at the Annual Meeting regarding DEAI. Let us know what you think, and what you'd like to see us do at our 2018 Annual Meeting. We are looking forward to seeing all of you in St. Louis and online!