Greetings! Sage here. I have had the pleasure of working with Smithsonian Exhibits designer and comic book artist Evan Keeling for the past two years. Now we've developed an amazing panel of comic artists, educators and scholars from across the country
working with museums for this year's AAM Annual Meeting in St. Louis on Tuesday, May 9 from 
10:30-11:45 am
and two free hands-on workshops on
Monday, May 8 and Tuesday, May 9 from 2-3 pm
for anyone to learn concrete comic creation skills on-site and bring back to their museum. We are excited to have Evan share his experience with comics and museums at the meeting and in today's post. Please read and join us in person in St. Louis!
I have been working at the Smithsonian for more than 12 years and for that whole time I have also been a self published (and occasionally professionally published) comic book artist and writer. During that time I have co-founded the DC Conspiracy–a Washington DC metro area comic book artist and writer collective–and have produced and worked on comics ranging from far out fantasy to folk tales to history to science. I have been the sole creator I have written for other artists drawn for other writers as well as organized and edited anthologies.
A few years ago these two worlds combined when I produced a comic for the Smithsonian Digital Production Office explaining their rapid capture procedure. Inspired by that experience, I decided to see if I could develop more comics projects with the Smithsonian. Through a curator I knew at American History I was introduced to their education department and we developed a comic component to go along with their Youth Civic Engagement Program's project about the incarceration of Japanese Americans during World War 2. Working with high school students brought in through American History as well as the Hirshhorn Museum's ArtLab+ we created 7 mini comics for the educator packet that was used in advance of the youth summit on the Japanese American Incarceration. These comics can be seen here.
Now that I had a successful education comics project under my belt I began contacting other Smithsonian museums and departments to see how comic books could be used in their education and outreach. I did a project with the National Portrait Gallery for their Constitution Day event. For this project I produced mini comics about Justice Sotomayor and Thomas Jefferson and taught their education staff how to put on a mini comic-making workshop. The comics about the Japanese American incarceration had been presented at the Smithsonian Asian Pacific American Center's pop-up exhibit CrossLines: A Culture Lab, so I approached them about presenting at their next pop-up CTRL+ALT. I put together a pair of comics interpreting two of the exhibits presented at the pop-up and I held a drop-in comic making workshop through out the two-day event. I recently worked on comics for the Earth Optimism Summit and hosted a drop-in comic workshop for that 3-day event. 
You can see a number of my comics that I have produced at the Smithsonian here.
I always like having new examples when presenting a workshop. For the AAM conference I have  produced a mini-comic about the current Standing Rock Dakota Access protests to show how comic books can be used to talk about current difficult subjects as well as historic ones. Through my research into the protests I connected with the International Indigenous Youth Council (IIYC). This is the Native American tribal council that was formed at Standing Rock by a group of 17- to 30-year-olds who were among the very first protesters to challenge the pipeline. My work with IIYC has since grown from producing a comic for the AAM conference to a series of comics chronicling their work and struggles. The two I have completed so far are available here and I will be adding comics to it as they are completed.
Comics have been used for decades to quickly impart information.

People gravitate towards visual content. Drawings as text are some of the earliest forms of writing, and symbols are used for universal communication and signs. We use comics to visually tell stories that cannot always be told through words alone. 
Comics help extend our museum's reach so that viewers nationally can understand the stories we tell visually without having to come in our doors in a succinct and engaging way that is different from other web-based initiatives. They allow people to closely read and dissect the stimulating images and text, engaging visual learners similar to the ways people learn when they are in a museum and encountering an authentic object.
They are also wonderful for telling stories that can sometimes be difficult. From the civil rights movement, to police brutality, to immigration and imprisonment, comics have created an inviting visual to draw viewers into learning about things they might not have otherwise pursued learning about. For my panel at the AAM meeting, we have gathered a group of comic book professionals, educators, historians and museum professionals that all use comics as a way to engage the public and educate. "#TransformiveEd:Exploring Difficult Subjects through Comics" will take place Tuesday, May 9 at 10:30 am. 
At the meeting, I will also offer a workshop with Liz Laribee, who is pursuing her masters in library science at the University of Maryland. Liz recently completed a comic book reference guide for refugees "Amira in America" that can be seen here
. 
The workshop will be offered in CFM's Future of Education RoadShow (booth 1839) in MuseumExpo twice:
Monday, May 8, 2-3 pm

Tuesday, May 9. 2-3 pm
In the workshops, Liz and I will go through the processes of how to use comics for education and outreach at your institution. We will also instruct you in the making of miniature comics and how they can be used in workshops to engage the public in your institution and its messages. Don't feel intimidated if your art skills are not professional level, this workshop will be focusing on the storytelling aspects of comics and how they can be used by anyone to tell a story. So, come by and make comics with us.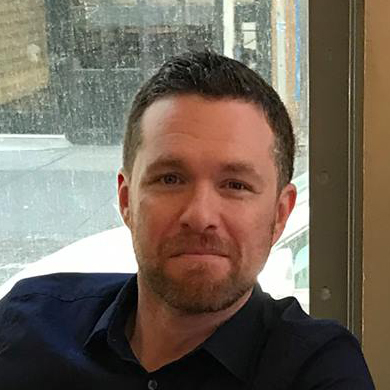 Bio: Born and raised in Washington DC, Evan Keeling received a BFA in graphic design from the Corcoran College of Art + Design and for the last 12 years has been an exhibit specialist in graphics at Exhibits. Evan is also an accomplished illustrator who has worked with a variety of clients. He is a founding member of the DC Conspiracy, a collective of Washington, DC area comic book artists and writers and has been self-publishing comic books for print and for the web over the last five years. He recently colored the Eisner and Harvey nominated graphic novel "Captive of Friendly Cove" from Fulcrum. Teen participants in the National Museum of American History's Youth Civic Engagement Program collaborated with Evan Keeling, and teens at the Hirshhorn Museum's ARTLAB+, to create this series of original comics on the Japanese American experience during World War II. The comics represent oral histories from survivors of Japanese American incarceration camps. Since then He has begun other comic projects with the National Portrait Gallery, the Smithsonian Asian American Pacific Center, and The Smithsonian Conservation Commons.For more information please contact: 
@SIexhibits, 
@etkeeling and 
http://etkeeling.tumblr.com