During the end of March 2018, the American Alliance of Museums hosted the Historic House Museum Summit at George Washington's Mount Vernon. I have decided that trying (and failing) to tell you about all of the fantastic sessions, topics and tours would be a fool's errand. I would instead talk about some of my favorite presentations at the summit: digital content.
Skip over related stories to continue reading article
I can hear you now; you flew all the way to Virginia from Idaho to learn about digital content?!?!? There's so much online about how to do great social media and other digital content. It's all out there: hire someone to help you or figure it out by yourself. And you're all right. There's a mountain of free & paid information regarding how to create engaging digital content that will get visitors to your site (and get them coming back). Heck, there's even some of this content out there specifically for museums. So where's the rub?
Multiple sessions dedicated to best practices in digital content in a small audience, classroom environment allowed me to reflect on our digital content strategy. I think the digital content strategy is like many at small institutions who have little to no staff hours devoted to it: We'll get to it when we have time.
Not good enough. There needs to be a dedicated digital content strategy that combines amazing, engaging digital content and includes specific plans for the different social media platforms.
Here are some of my big digital content takeaways:
Have fun with it!
Think about your digital content like the beginnings of a romantic endeavor. You know, when you're on your best behavior and as attractive as possible. Throw out the formal writing rulebook. Your audience wants to see the ten best doorknobs in your historic house museum!
Do you like me? Check YES or no. More accurately click FOLLOW!
Who is your audience?
Who is looking at your digital content? What platform are they using? Where are they live? What other interests do they have? How can I reach everyone else who isn't looking at my content? It might seem like it's hard to say but there are a host of tools (paid and unpaid) that can assist you in answering this question. It is worth knowing if a majority of your interactions are from people who live locally or those who live across the universe.
Share your authority
When visitors like your historic house museum enough to post about it on social media, celebrate it! Visitors are amazing photographers, let them share their skills. Listen as visitors tell you what they love (and what they'd like to see changed) at your museum.
People love your content
Create a lot of digital content. In my opinion, museums exist to tell engaging stories to the public. Here's your chance!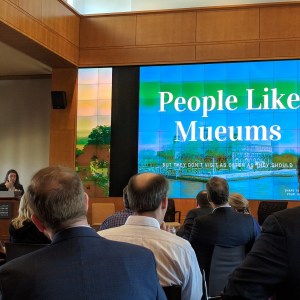 Engage with digital visitors
If someone asked you a question at your historic house museum would you stare at them until they went away? Of course not! Take the time to interact with your digital audience by answering their questions and thanking them for visiting your site.  As a bonus to doing this, you will better understand the standard queries and misconceptions of your historic house museum. Answering the top 10 questions asked at your museum can create a lot of fun content!
Create evergreen content
So, you're now creating a lot of digital content, but it seems like a waste because you posted it once and it's done, the digital equivalent of the trash heap. Wait a minute! Work to create reusable content that can continue to tell your stories on multiple platforms and at many different times. Users are not always watching their social media channels for your content or might scroll by it in passing. Re-post your excellent content to allow people to see your stories.
Be intentional
Digital content can seem tricky and overwhelming at first but be aware that it's a marathon, not a race. The more content you can create, the more you can share. Most museums have more stories in archives or storage that are not on display (typically between 1-10% of their collection on exhibition at any given moment). Here is your chance, meet the audience on their terms.
The takeaway
Maybe it's just me, but I benefited from hearing these ideas straight from the horse's mouth. These are organizations who all started with 0 followers, likes, etc. and created a following based on their historic house museum. Often these digital media guides are videos, e-books, or blogs that don't allow for questions and answers. The presenters on digital strategy were very willing to host conversations about different approaches and how they have implemented them in their organizations. These were exciting sessions, and I do not believe I would have gotten the value out of them had I not been there in person.
You all need to take the time to #BeWashington! Ideally in person @MountVernon but if not online at https://t.co/gXiG5XGLKQ #HouseMuseum2018 @AAMers #housemuseum pic.twitter.com/qGYHss9aMX

— Zachary Wnek (@ZacharyWnek) March 24, 2018