Right now I'm working on the agenda for Museums and New Intelligences, the Alliance's second Knight Foundation-funded mini-conference exploring museum applications of emerging technologies. I hope you will join me at the Pérez Museum in Miami on November 1-2, 2018 to explore the future of artificial intelligence, spend time with peers and experts, and examine the opportunities afforded by the many weird and wonderful facets of AI.
Frankly, this field of practice is evolving so quickly that it is hard to keep up with the latest news. In the past year I've shared stories about how AI can be used to mine the scientific literature; sniff out fake news; transform how companies recruit talent; and provide security at the 2020 Tokyo Olympics (via a large scale facial recognition system that will identify over 300,000 people at the games). AI is getting better at decoding and emulating emotion; learning how to win arguments; detect violence before it breaks out; even see a few minutes into the future.
Since I wrote about AI in TrendsWatch 2017, museum applications of this technology have continued to proliferate as well. A growing number of museums are using sophisticated data analytics and predictive modeling to improve their bottom line through dynamic pricing, forecasting attendance and scrutinizing sales of food and merchandise. Museums are using AI to mine increasingly comprehensive datasets about our visitors to create personalized experiences and connect to audiences in deep and meaningful ways. Some museums are beginning to experiment with AI tools that supplement and scale the work of human staff in marketing, customer service, and interpretation. And technologists and artists are mining the creative potential of AI.
But there's a dark side to every new technological tool, and the power of AI also poses threats to privacy, trust, and equity. How do we map the thin line between helpful personalization and creepy intrusive marketing? How do we foster trust in the face of increasingly sophisticated AI tools able to fake pictures, audio, even video recordings of public and private individuals? And as we entrust important decisions—about law enforcement, criminal justice, hiring, and health care—to AI algorithms, how can we ensure that AI does not codify or amplify existing biases?
In Miami we will explore these and other key questions about how museums can, should, or might use AI. We've recruited two great keynote speakers for the event: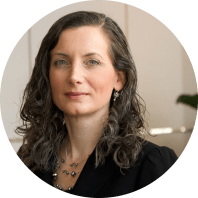 Kristen Summers is the Technical Delivery Lead for Watson implementations in the Public Sector at IBM. (CFM readers will know what a fan I am of IBM Watson and love imagining what it could do if unleased on our sector.) At IBM Kristen looks at edgy but practical applications of language processing, and is currently working on a digital chatbot avatar that can translate text to speech, and recognize and respond to human emotion. Her experience in AI includes leading projects on question answering, entity recognition, entity co-reference, machine translation, Optical Character Recognition (OCR), and other related topics.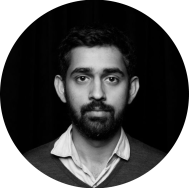 Surya Mattu an artist, engineer and journalist based in Brooklyn. He's a data reporter at Gizmodo's Special Projects Desk; an R&D Journalism Resident at EYEBEAM and a Research Scientist at the Center for Civic Media at the MIT Media lab. Previously, Surya was a contributing researcher at ProPublica where he was working on Machine Bias, highlighting how algorithmic systems can be biased and discriminate against people. (Machine Bias was a Pulitzer Prize finalist for Explanatory Journalism.) He has also been a fellow at Data&Society where he investigated how our wireless devices leak data and why we should care.
We had to turn people away from the convening we held last month in Detroit. (At that gathering we examined immersive practice in museums, including the use of virtual and augmented reality.) I anticipate we may sell out the New Intelligences convening as well, so I encourage you to register now! And I hope to see you in Miami.
Skip over related stories to continue reading article