When you build relationships with other community groups, your small museum can reach its full potential.
My tenure at The Lewes Historical Society began what seems like a lifetime ago: on September 10, 2001. I had signed on to lead an organization in a small town (population 3,000) in a rural setting (Sussex County, Delaware, has an agricultural economy and produces more broiler chickens than any other county) but in a region that attracts millions of seasonal visitors to Delaware's beaches in Lewes, Rehoboth, Dewey, Bethany, and Fenwick Island.
Lewes is also a town that is acutely aware of its place in the state's history, as the first European settlement in Delaware. So when I evaluated the assets of my small museum, I saw a lot more potential than the $69,000 budget and 12 historic structures might suggest.
But to reach that potential, I knew that I had to engage with the community and other local museums, nonprofits, and businesses. I made that one of my first priorities and a key strategy to help grow the institution. Of course, this outreach work was not without its challenges. While numerous studies and surveys show that museums are trusted sources of information in an increasingly polarized world, there is also a perception of historical societies, nonprofits, and museums that is not as flattering. As I started getting to know the Lewes landscape, community members referred to nonprofits, especially smaller ones, as unresponsive, difficult, unwilling to work with others, and having
strange rules, and noted that our work often isn't cost-efficient.
I quickly realized that learning how to navigate the cultural differences between the nonprofit, for-profit, and government sectors would be my key to success. Doing so would produce mutually beneficial partnerships that would help grow the institution and keep it financially sound—and it has. No matter how small your institution, you have something to offer other organizations in your community. You just need to be more visible and be open to any partnership.
Take Your Seat at the Table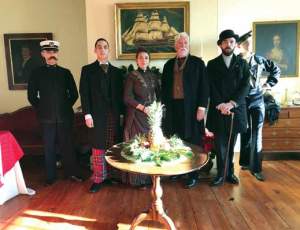 Even if other community organizations and for-profits don't understand our missions or processes, we cannot be discouraged from working with these groups. Small museums have much to offer and should insist on a seat at the table with local chambers of commerce, museum associations, tourism alliances, and other local, regional, and affinity organizations. Seek partnerships where there is an intersection of purpose or potential for intersection.
Small museums sometimes feel that they lack the marketing budget, facility space, or staff to offer much to larger potential partners. Set these insecurities aside, and when the opportunity to work with another organization presents itself, say "YES." Or make the ask yourself. After all, most museums aim to be an engaged part of their communities, and local partnerships equal community engagement. Get out there and meet people: attend a chamber of commerce mixer, go to a regional museum meeting, or get involved with your county convention and visitors bureau.
All of these groups are looking for people to promote and enlighten others on what the local area or region has to offer. Here's a homework assignment: attend a community event with the goal of talking to an unfamiliar person or business. You may be surprised to discover unexpected commonalities and partnership possibilities. (See the "How Can You Help?" sidebar for tips on what you can offer a range of local groups.)
Celebrate what makes your smaller institution unique and never apologize for what you lack. You must be your biggest and best cheerleader. Enthusiasm, especially enthusiasm targeted at the right partners, can be contagious.
And don't be discouraged if things don't click right away with another museum or business; keep trying. We tend to be a passionate group, and we know that our sites and stories can help our communities in many different ways, from education to economic development. But it can take time and persistence for others to see that too.
Capitalize on Your Opportunities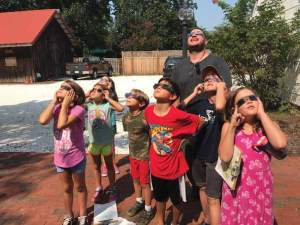 In 2006, we celebrated the 375th anniversary of the first settlement in what would become Delaware. Anniversaries, it just so happens, are great ways for small museums to bring attention to their missions and lead the news cycle. This was an opportunity for our museum that is still paying dividends to this day.
The Lewes Historical Society hosted a ceremonial session of the Delaware General Assembly, brought the Delaware Symphony Orchestra to Lewes for the first time in decades, and hosted a tall ships festival in our harbor. We worked with museums, public and private, across the state to host exhibitions and lectures about Delaware history and prehistory, and we partnered with local businesses to license branding rights to special foods and beer. Initially, our board was concerned about how much time these events would take, but in the end, board members saw the long-term possibilities inherent in a statewide celebration and the attendant media coverage.
The 375th-anniversary events exposed the Lewes Historical Society to state policymakers, granting organizations, and businesses, resulting in a positive perception of our capacity and the value we could bring to partnerships. In addition, regional markets, including Philadelphia, Baltimore, and Washington, DC, took notice.
The anniversary catapulted us from a local historical society focusing only on internal projects and narrowly focused programs to an organization that could be counted on to deliver on promises to others. We worked with a variety of partners from the nonprofit, for-profit, and government sectors and made sure everyone involved got a return on their investment.
The short-term accolades were wonderful, but our primary goal for the 375th celebration was building long-term relationships that would lead to an expanded donor base and increased funding options. We accomplished this by broadening our brand recognition.
We became a go-to source for media seeking background on stories, and not just history-related ones. We have contributed to stories about nonprofit issues, tourism, historic preservation, and southern Delaware and the Delmarva region in general. Our staff and board members have been invited to participate in panels, counted among the thought leaders in the nonprofit field in Delaware, and have made connections with funders, the media, and appointed and elected officials.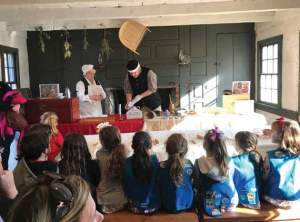 Our beer partner, Dogfish Head, has continued to be a consistent and valued partner following the 375th events. We have developed a great relationship with their leadership, which led to national magazine exposure for the Society and Dogfish Head using our sites for VIP beer dinners with cultural and political leaders.
In 2015, the Society worked with Dogfish Head on a special exhibition commemorating the state's history of brewing and the company's 20th anniversary. Dogfish Head annually attracts tens of thousands of visitors to its facilities in Rehoboth and Milton, and the exhibition attracted a large number of those people. It showcased the company's original label art, the original brewing system, and other Dogfish memorabilia, as well as artifacts from late 19th- and early 20th-century Delaware breweries.
Not every partnership will work out so well. And that's okay. The initial effort is always worthwhile, and you will learn lessons to apply to future opportunities or perhaps find another way to work together.
Think Big Tent
As you look to form partnerships, have a big-tent mentality, and don't hesitate to reach out to large businesses,
museums, or other organizations. Through a Lewes-area education coalition, the Society is working with the  University of Delaware's Sea Grant Program on educational programming that brings together STEM and history (e.g., historic storms) and funding opportunities for related exhibits.
The Lewes Historical Society has partnered with other Lewes region entities like Beebe Healthcare, our local hospital, and the Delaware River & Bay Authority, operators of the Cape May—Lewes Ferry. Each organization recently celebrated key milestones, and the Society contributed to their planning committees, served as a venue for commemorative events, and offered items from our collections for their publications, advertising, and on-site exhibits.
Or, like the Society's unlikely relationship with Dogfish Head, don't be afraid to develop relationships with nontraditional partners. Attempt to get out of discipline, department, and tax status silos, even if just informally.
Just as it is essential to set reasonable goals and agree on expectations at the outset of a partnership, maintaining the relationship is a critical part of the success equation. This is something that can be done both informally (having a conversation at a local coffee shop or meeting after work) or formally (making a presentation to key staff or
giving a tour to senior leadership).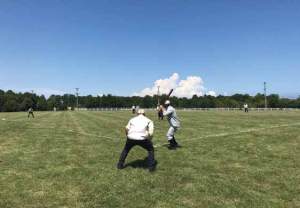 Since I started at the Lewes Historical Society, we've gone from one professional staff person (me) and a $69,000 annual budget to more than a dozen full- and part-time positions and a budget of $700,000. The relationships and contacts we've made helped us successfully complete a $3 million capital campaign, with major contributions
coming from foundations, state resources, and private donors who believe in our mission.
Additionally, we secured a $1 million matching gift (which we successfully matched) from an anonymous donor. Over the years, many donors have told me something along these lines: "We enjoy supporting the Society because you are out there—we see you in the paper and at events, working to make Lewes a better place with other organizations in the area. It means a lot to see an organization that is a big part of this state be a real part of the community."
Small museums can be a community's anchor, leader, economic engine, and trusted partner. When you are a good and enthusiastic steward of local collections and the incredible narratives they represent, what organization wouldn't want to work with you?
HOW CAN YOU HELP?
No matter how small your museum, it can be a big community resource. Following are some ways you can provide even greater value to your community.
Work with your convention and visitors bureau. Offer to host an event, lead a familiarization tour for travel writers, or give a presentation at an upcoming meeting to explore how your collections or your site's story fits into local branding efforts.
Send local newspapers or regional magazines information about your exhibitions and events. Local publications often need content, and you get free publicity. Also, real estate offices often create their own publications to lure potential homebuyers. Provide them with some interesting local information to showcase the area's originality.
Think about where your collections can intersect with local organizations and businesses. Paintings can inspire a local writers' workshop or a photograph can drive a high school creative writing class. A historic menu or recipe book might influence a local restaurant.
---
E. Michael DiPaolo is the executive director of The Lewes Historical Society in Lewes, Delaware. He is a past president of the Small Museum Association and recipient of the AAM Nancy Hanks Memorial Award for Professional Excellence in 2011.