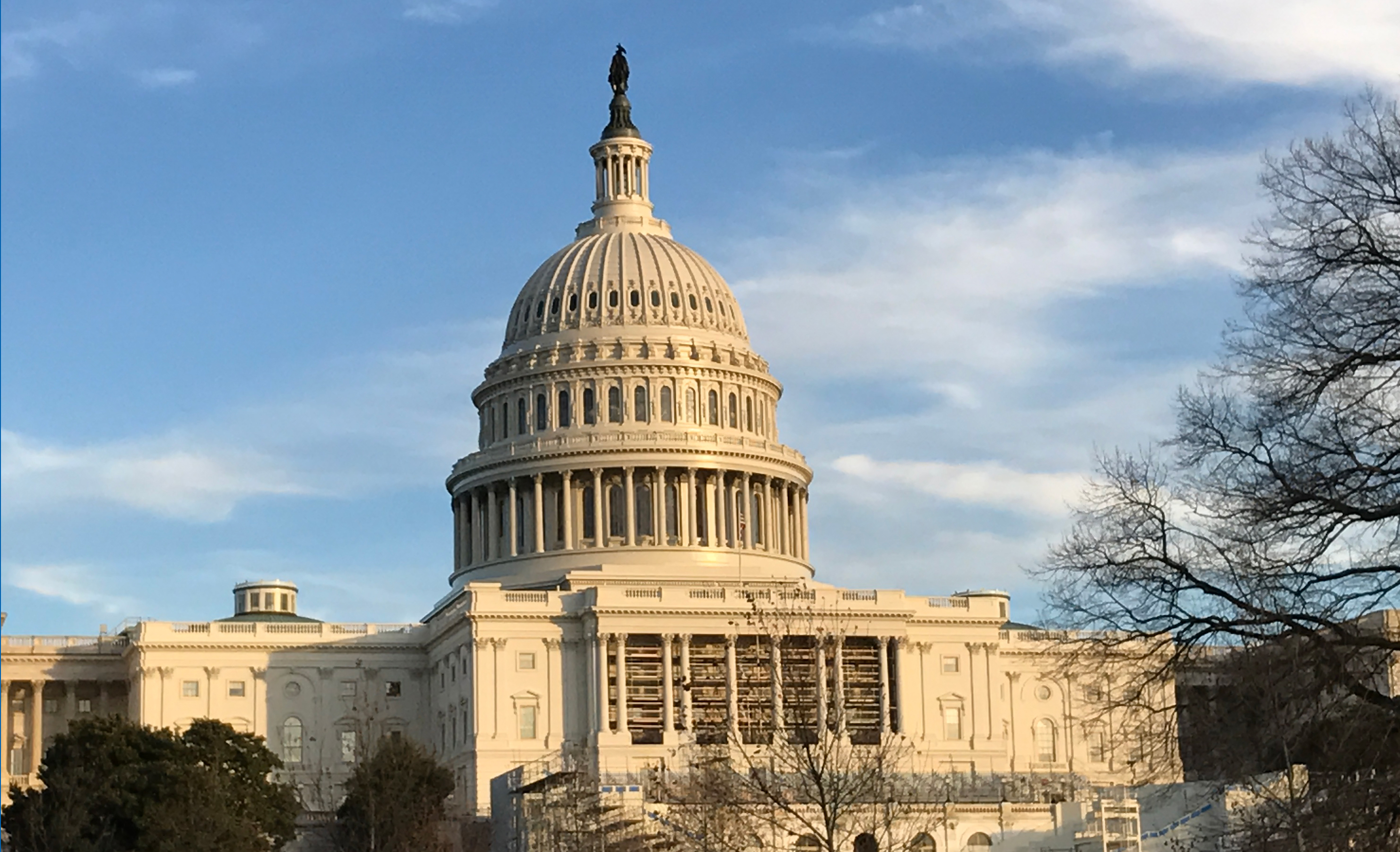 Advocacy Alert – March 6, 2019
Help Continue the Museums Advocacy Day Drumbeat; Ask Your Representative to Sign Key Funding Letter
Last week 300 museum advocates gathered in Washington, DC for Museums Advocacy Day 2019! What a week we had. We took Capitol Hill and social media by storm, sharing critical data about museums' economic impact and their deep public support. We made visits to 365 congressional offices. And we heard from a host of bipartisan museum champions serving in the House and Senate about the value of museums and the importance of advocating for them.
Help continue this drumbeat by asking your Representative to sign on to the letter being circulated by U.S. Representatives Paul Tonko (D-NY), Andy Barr (R-KY), Chellie Pingree (D-ME) and David McKinley (R-WV) requesting robust funding in FY 2020 for the Office of Museum Services (OMS) at the Institute of Museum and Library Services (IMLS). This annual letter is a critical gauge of the program's support, and is used when making funding decisions later in the year. The deadline to sign this letter has been extended to Friday, March 22.
Will you take two minutes to ask your Representative to sign today?
Use the Alliance's advocacy tools to find your legislators. Then, check the list below to see if they have signed on to the letter yet. If they have already signed, please thank them. If they are not on the list, please use the link above to send them a request to sign.
A similar letter is being developed in the U.S. Senate, but is not yet being circulated for signatures. The Alliance will alert the field about this letter when it becomes available.
Want to join the cause and help make the case for museums?
There's so much you can do now to advocate for museums:
Visit www.aam-us.org/advocacy to learn more about advocating for museums.
FY 2020 House Office of Museum Services Signers so far:
Sanford D. Bishop, Jr. (D-GA)
Julia Brownley (D-CA)
Salud Carbajal (D-CA)
Debbie Dingell (D-MI)
Eliot L. Engel (D-NY)
Brian Fitzpatrick (R-PA)
Ruben Gallego (D-AZ)
Jim Himes (D-CT)
Doug Lamborn (R-CO)
Jerry McNerney (D-CA)
Gwen Moore (D-WI)
Joseph D. Morelle (D-NY)
Eleanor H. Norton (D-DC)
Tom O'Halleran (D-AZ)
Jimmy Panetta (D-CA)
Cedric L. Richmond (D-LA)
Denver Riggleman (R-VA)
Lisa Blunt Rochester (D-DE)
Bobby L. Rush (D-IL)
Gregorio Kilili Camacho Sablan (D-MP)
Nydia Velázquez (D-NY)