One reason I love museum people is that they work so hard to make the world a better place. But all too often, I see colleagues burn out and leave our field because they did not make time to care for themselves. Hence my recent dive into self-care in the final chapter of TrendsWatch 2019. This week on the Blog, Michelle Dezember, chief program officer at the Aspen Art Museum, shares one example of restorative practice, along with advice on how to implement this model at your own institution.
"Men seek retreats for themselves, houses in the country, sea-shores, and mountains…. But this is altogether a mark of the most common sort of men, for it is in thy power whenever thou shalt choose to retire into thyself."

—Marcus Aurelius, Meditations
It would seem from Marcus Aurelius's Meditations (written between 161–180 AD) that the New Age goal of "being present" is something that humans have strived toward for over two thousand years, if not longer. This same pursuit drove me and Heidi Zuckerman, the Nancy and Bob Magoon CEO and Director of the Aspen Art Museum, to commit to an experiment: a series of small-scale retreats that invited participants to observe our experiences of time and of self when we root in the present moment.
Skip over related stories to continue reading article
Between 2016 and 2018, the museum hosted Sustain, a three-year project that "took time to consider time." We held a retreat in Aspen once a year with a small group of art museum directors, curators, and educators who work with contemporary art. The title, Sustain, reflected two meanings of the word: a sustained, prolonged engagement with the same questions over a long period, and seeking sustainable, healthy relationships with the ways we experience time in museum work. These retreats were designed to connect with respected peers in our network, and our hope is to share what we experienced so that it can be easily replicated for the benefit of any individuals or institutions. Retreat participation required no fee or deliverable—only time and trust. This simple format has nuanced benefits, and creates a ritual of self-care that can be adapted and invoked both regularly and when most needed.
Participants included Andrea Barnwell Brownlee, Peter Eleey, Dana Friis-Hansen, Laura Hoptman, Sandra Jackson-Dumont, Jamillah James, Mike Murawski, Emily Pringle, and Franklin Sirmans. Because we felt it was important to create an intimate space of trust in the retreats, we chose these participants based on existing relationships, whether they were peers we had met in the field or with whom we had deeper histories of collaboration. We also gave careful thought to balancing the range of institution sizes and locations with participant backgrounds and roles (director, curator, and educator). By drawing upon our network of diverse peers, we were able to assemble groups who had at least some exposure to one another. This allowed us to work from a base of mutual respect in which the participants could create a shared experience of self-care quickly.
Each year, three guests participated in a simple program of activities with us, ranging from conversation sessions to nonverbal experiences such as yoga, hiking, and attending performances. We offered a simple invitation: to be together, to thoughtfully and honestly reflect upon our work, and to restore and renew. This open-ended approach intentionally avoided predetermined deliverables and allowed us to work within a relatively trim budget that was funded through the museum. The only significant costs associated with the project were flights, hotels, and meals for the guests. Instead of heavily programming the retreat, we left room for our experience as a small group to emerge without expectation or assumptions, which led us to spend most of our time in nature and in conversation. This was a critical component for what emerged as a key outcome: the importance of creating rituals of self-care.
The hundreds of discussion hours that took place throughout Sustain are impossible to distill into a brief summary. But the following excerpts of conversations offer insight into the value of retreats:
One of the great lessons we learned was that to gain presence, we must surrender. In order for the attendees to participate with trust and confidence, we needed time to slow down and commit to an environment of openness.
It was challenging to disconnect from the demands of our normal work lives at the start of each retreat. But our sense of responsibility to our organizations was assuaged as we realized the retreat was an act of self-care that radiates back to our communities, akin to putting the oxygen mask on yourself first before you can help others. Taking care of yourself is not a luxury. It is a necessity.
When we are in "fix-it" mode at work, we are not emotionally available. Striving to get through a to-do list drains our ability to receive the unknown and unexpected—a state conducive to growth.
Staying in the present moment takes tenacity, as we are constantly distracted by our daily routines. But if our routines fill our time up to (or past) the brim, we don't have time to notice blind spots, voids, or risks. How can we balance routines with rituals? Although both are characterized by repetition, rituals like meditation, physical exercise, writing, and retreats are distinct in that they require intentionality. Rituals create a framework of conscious consideration that allows us to release into a deeper attention to our lives.
How we work affects our perception of time. We noticed that our tendency to work backward from deadlines and assignments puts us in "cross-it-off-the-list" mode, rationing time in ways that limit our creativity and empathy. What can we learn from a nonlinear sense of time? One answer: take a cue from art, which often blurs the lines between past, present, and future. In one retreat, we discussed the symbolic power of the Sankofa figure from West Africa, which shows a bird's head facing backward while its feet face forward. Suspended in the present moment, it takes what is good from the past in order to make positive progress for the future.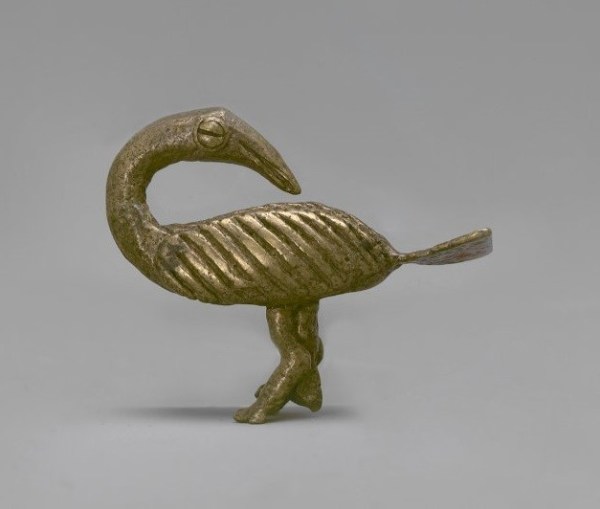 We also explored how we choose to allocate our time. As arts workers, we often find that we are never fully "off." We never let ourselves simply observe culture when we leave the office. We felt we could find greater fulfillment by embracing the vulnerability of what Brené Brown describes as "living wholeheartedly."
In Aspen, it was easy to remember the transformational quality of nature. There are proven physiological benefits to taking even a single two-hour walk in nature. This act of "bathing" steers us away from a mind/ego-focused existence, perhaps because being in nature reminds us that the only constant is change. Time marches on, clouds pass, seasons change, and at any point we can drop into this ritual of appreciation for the fleeting moment.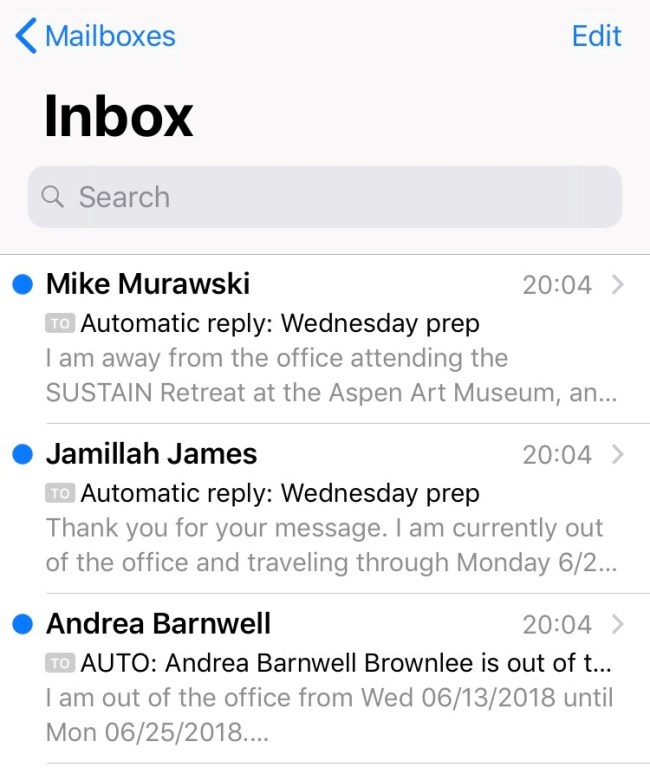 The natural wonder of Aspen and its surrounding alpine environment have made it a destination for retreats for seventy years. And while it is perhaps easier to facilitate such intimate, transcendent experiences in rural settings, there are always opportunities to find a slice of nature, be it in national, state, or city parks, or in short drives to more isolated settings. What was foundational to our retreats, and easily replicated in any setting, is an approach that avoids predetermination and instead gathers a diverse, intimate, and trusted group of peers to spend time away from the demands of routine and discover the pleasure of creating new rituals of presence. In the end, not much is required for such a retreat; if anything, it requires us to let go. To turn off your cell phone, set your out-of-office reply, and trust in the ability for retreating into yourself (with the help of nature) to be transformational.
About the author:
Michelle Dezember is Chief Program Officer at the Aspen Art Museum. She holds a diploma in Visual Cultural Studies from the University of Barcelona and an MA in Museum Studies from the University of Leicester. She and Heidi Zuckerman, the Nancy and Bob Magoon CEO and Director of the Aspen Art Museum, co-curated the project Sustain between 2016–18.