In April, while on a visit to New Zealand, I convened seven highly-respected Kiwi colleagues in Wellington to discuss creative aging. I asked two questions of the participants: How might our museums be more sensitive and responsive to the needs of older adults? and What are some specific New Zealand programs that serve as successful models for creative aging initiatives in museums? Their answers touched on the need for museums to disperse beyond their buildings, to find ways to reach communities like older adults directly, and to celebrate the wisdom and experience of the aging population.
Ken Gorbey, happily, was one of the participants. He is a revered museum professional in New Zealand and original concept leader for the National Museum of New Zealand, Te Papa, now one of the most successful museums in the world. He consults internationally and was, in addition to many other assignments, responsible, as Project Director and Deputy President, for driving the Jewish Museum Berlin to opening. He has spent the last few years writing a memoir. In this guest post, he shares what our convening left in his mind about the role of museums in community.
—Bill Tramposch, Aroha Senior Fellow for Museums and Creative Aging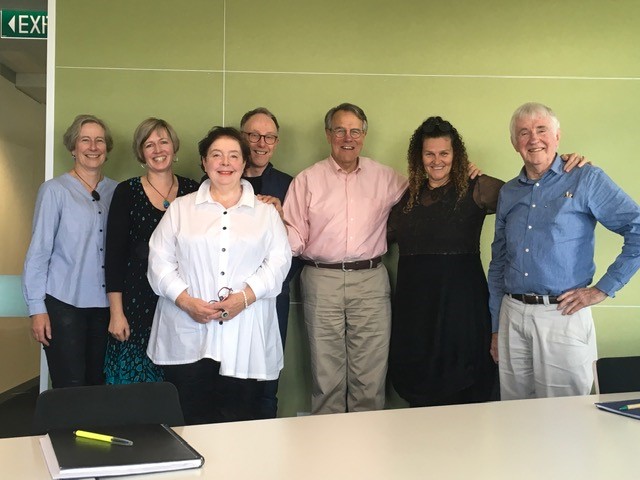 ---
Bill Tramposch returned to one of his turangawaewae (Māori – place of belonging and identity) to conduct a workshop in Wellington, New Zealand. He came to us as the Aroha Senior Fellow for Museums and Creative Aging, and I was privileged to take part. I could not help but feel I was there as a representative—among the young folk gathered about the table I was the aged one. Full disclosure: I am seventy-seven years old.
It was a wide-ranging discussion notable for the number of times that participants had to break away from the topic of 'agedness' and address the wider issues that tax our minds as museologists bent on making our institutions more relevant and available to all peoples.
Age is a difficult concept to tie down. A search of papers on the subject throws up a raft of parallel and conflicting definitions. We, the aged, are:
older adults
aged members of the workforce
people "having lived or existed for a long time"
in retirement
patients / people of declining health
pensioners
veterans
"one of those who turn 65 each day" (an AAM press release)
"people aged 55 and over" (a longitudinal study)
As I did a quick scan of the literature, I got the impression that some agencies would have the aged defined solely by declining years, carers smoothing pillows, a vacuum that needs to be filled. 'Cast aside your walkers,' the embedded photographs seem to entreat, 'at least for the moment wave your arms and shuffle about the floor!' This approach gives the organizations involved a bad name and invites rejection from many of those they aim to help. I wish my contribution to be something of a counter to such attitudes, to affirm that we have a great deal to learn about the power of museums across all age groups by looking at what people with the wisdom of age aspire to do and achieve.
In just my lifetime, life expectancy in New Zealand has increased, from 66 years for males and 70 for females when I was born to 80.5 years for males and 84 for females in 2018. The aged are also healthier than before. We must live to seventy-six years of age, way beyond our officially entrenched retirement age, before outlays on our health have climbed back to what health services expended in the first year of life. And once we get there we hang about—on average, 80 percent of sixty-five-year-old men can now expect to live until they're ninety, and sixty-five-year-old women until they're ninety-four.
To summarise, in one lifetime we New Zealanders now of advanced years have added close to a couple of decades to our lifespan and are generally in good health and full possession of our faculties until the last few years of life. The conclusion to be drawn is that aging is not a blight and that the aged do not always require special coddling. Bill's fellowship allows us to take a detailed look at this whole issue and challenge the very notion of what a museum needs to be if it is to truly serve its community. To reflect on that, I start with a case study, in which the aged are very much part of an active and creative community.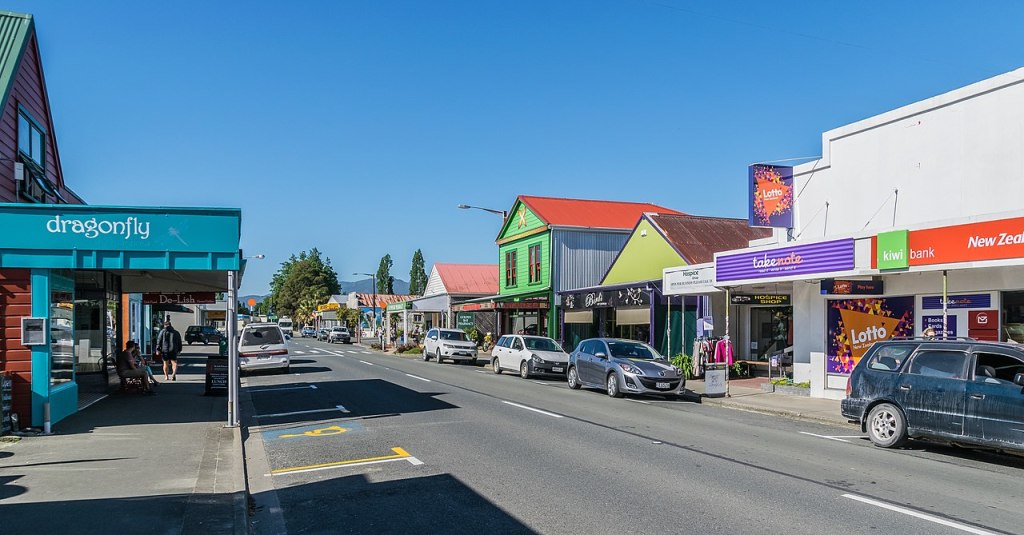 Welcome to Golden Bay!
It is a very special place. Every year my wife and I take the one road in to shed all stress, to climb down the secret cliff path to our favourite deserted beach, to watch Gannets diving into the sea, and to wander the vast coastline that stretches from limestone cliffs to distant mountains. Another great joy is to reconnect with the people who have made this place their own. They are a breed apart, a wonderful amalgam of farmer folk and hippies. The latter first arrived to this rural enclave in the 1960s and 70s, as escapees from the rat race. At first the resident farmers were suspicious, but the new arrivals soon showed their resolve, taking up the 'worthless' hill country and the lowland swamps to grow vegetables and trees, to establish craft industries, and to set up alternative shops. By the time I first worked there in the mid-80s (what does a local authority do with an inherited collection?), the hippies were an established part of the Bay. The deputy mayor, herself a proud hippie, acted as client.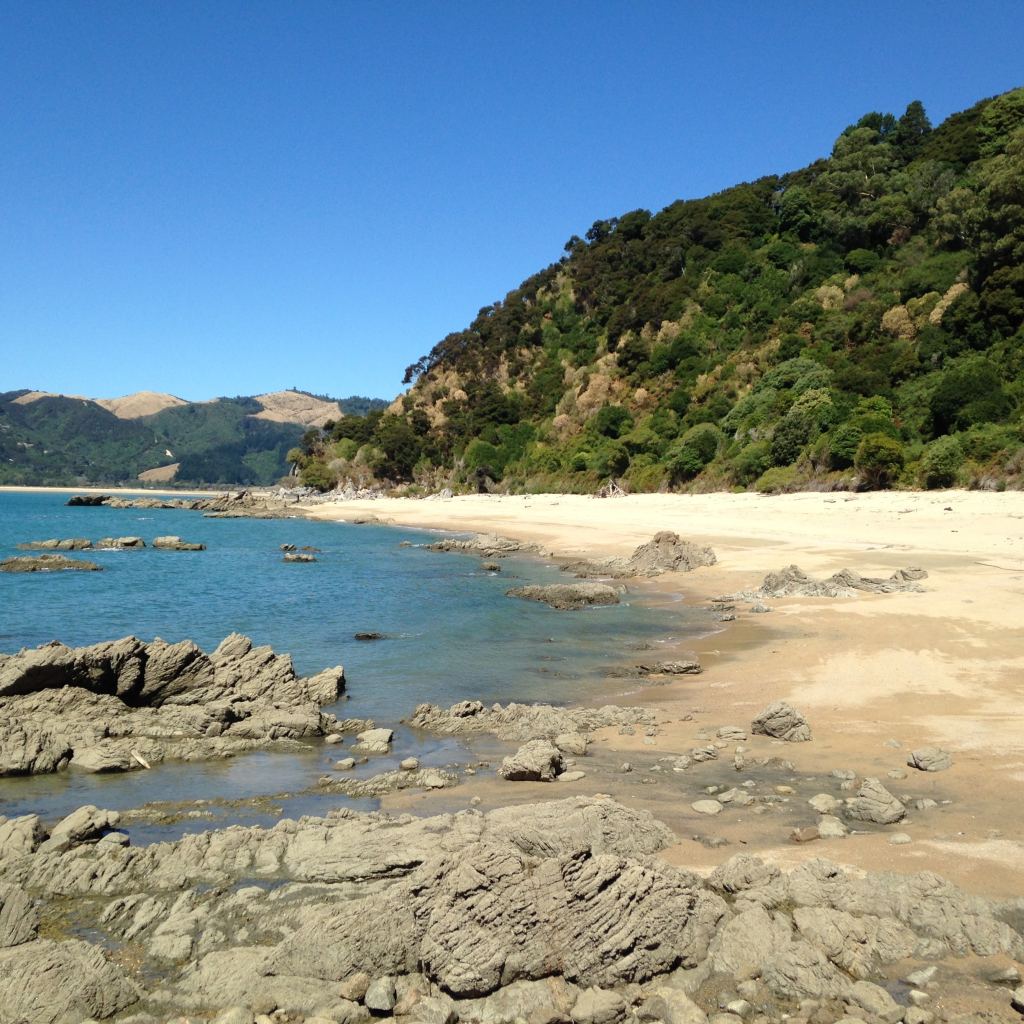 The community is not large: around thirty-eight hundred. They're also a mature bunch, with a median age pushing toward fifty years and a population of seven hundred older than sixty-five, both numbers well above the national average. Statistics also say they are not very rich. Their median income is less than half the rest of New Zealand. Yet their unemployment rate, at 3.3 percent, is actually below that of the nation as a whole (4.2 percent) which suggests either a booming economy or an 'off-the-grid' lifestyle fundamentally different from other parts of heavily urbanized New Zealand.
Perhaps because of these differences from the broader country, the people of Golden Bay have much to teach us about the nature of community. For instance, the website of the Golden Bay Promotions Association says they might join some seventy-two community groups (thought the list is obviously incomplete): clubs for sports and service, riding, gardening, returned servicemen and servicewomen, mothers and caregivers, and federated farmers; societies for heritage, genealogy, and libraries; plus churches, health groups, and more. A number are heavily oriented to the needs and activities of the aged. The local University of the Third Age, an educational organization for the aged population, is a large and successful group. It brings speakers from all over New Zealand, operates twelve interest groups and regularly attracts healthy numbers to its meetings. The local museum seems also to be aged-leaning. Of its twenty-nine volunteers, "all of them except for one are in the 65+ bracket," according to staff. Other organizations cross the ages. The local beautification and restoration group reports a 50/50 ratio of aged and young participants for some projects. The theatre society, which includes many retirees, raised 100,000 dollars to put digital projection and new seating into the local cinema, thereby adding Met Opera and National Theatre Live programming that the membership, residents, and visitors enjoy.
A constant theme emerges—individual members of the community across all age groups choose from among a wide variety of activities to work together at something, or frequently a number of things, that are not only of personal interest to them but also have a value to their wider community. Further, the groups that facilitate these projects often rely on the aged using their time and organizational skills to initiate and operate them. But perhaps of greatest importance, while the division between young and aged of course exists, it is not as firm a division as some of our approaches to audience segmentation would have it. Community (and family) linkages across age boundaries are the norm.
Skip over related stories to continue reading article
When I consider this one special community—farming, nurturing their environment, running creative industries, engaging in cultural activity, welcoming tourists and newcomers, teaching and learning, generally enriching life—I cannot help but think of Elizabeth Merritt's statement that to be successful into the future museums shall be "ubiquitous and dispersed." Perhaps this community can be viewed as one manifestation of Elizabeth's exploded concept of a mission-driven cultural organization, with the aged leading a universal spread of activity (ubiquitous) and territorial scatter (dispersed).
That does not sound like a museum tethered to the physicality of a building and the obligation to a collection of objects. A year or so ago, I tried out a "ubiquitous and dispersed" model when working with a community group planning a new museum in their city of 132,000 people. The drive for this new central city museum was failing, and was subsequently destined to be voted down 60 percent to 40 percent. I suggested that rather than seek the large sum of money necessary to build a building, to house exhibits and a not-that-strong collection on a central site, they get some wins on the board by finding a range of smaller, more achievable community projects that could touch different parts of the area and engage different peoples. For instance, they could develop the local historic assemblage of early missionary buildings more as a garden of the time than yet another historic site, or undertake a detailed and revisionist interpretation of the local Land Wars battle site, or steal a wonderful idea from Geelong and recount history in a sparky and often humorous manner along city walkways, or develop a port overview pavilion that gives real-time information on the huge container ships (and other vessels) that ease into the harbor day and night. They could allow each of these projects to be owned and built by a community group that included all ages. The museum could be redefined as a facilitating agency.
This is how I see the future of museums (thank you Elizabeth), at least beyond the large tourist-oriented and collection-saturated institutions. My vision of the museum of 2050 is alive to the range of activities and interest areas already existing in the broad community and/or aspired to by visionary leaders. It is willing to abandon traditions and standards, to constantly reinvent itself in a variety of new yet focused ways to encompass the richness of the owner community. Rather than indulging the aged, this museum draws on the wisdom of people of all ages, who span all philosophical positions from conservative to liberal, from gradualist to radical activist, to strengthen the sense of community, like that I find, and so love, in Golden Bay.