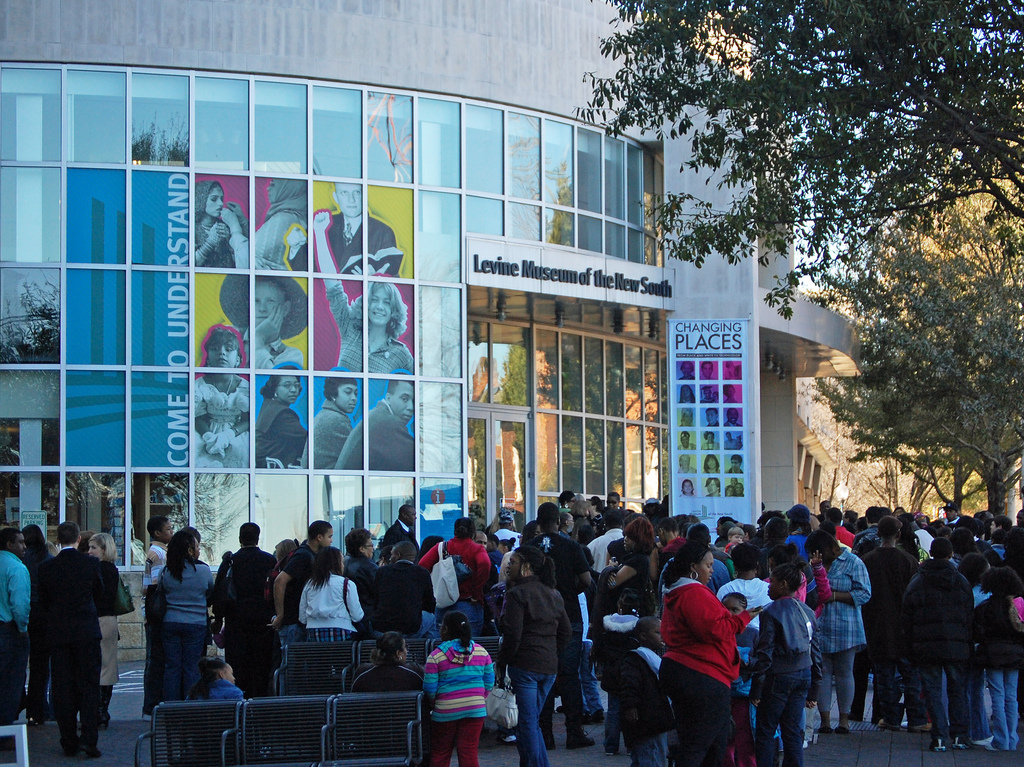 Welcoming America's annual Welcoming Week enlists organizations around the country to welcome new immigrants and refugees into their new communities. This year, AAM is a national partner of Welcoming Week and is calling on museums to get involved on September 13 to 22. Use your spaces and resources to unite your community and show that not only are we stronger together, but the future depends on our unity!
For inspiration, look no further than the museums below, which are all past or future Welcoming Week participants. From hosting multicultural entertainments to leading a Twitter chat on inclusivity, they've found creative ways to do what museums do best in service of this important cause.
Ready to get involved? See this link for a toolkit on hosting an event, and print one of our special signs below to display at your museum.
Anchorage Museum
The Anchorage Museum in Alaska has been participating in Welcoming Week for several years running, and this year is graduating to presenting the main community celebration for the event. For this year's program, the museum will host cultural performances, a resource fair with community organizations, and speeches from community leaders on its front lawn, while inside the building attendees can join docent tours in Spanish, Mandarin, and English.
Adam Baldwin, the Anchorage Museum's Chief Programs Officer, says museums are ideal hosts for Welcoming Week events for "many reasons":
"Many people don't feel like they are innately 'museum people' for whatever reason and therefore are less likely to come to the museum. Whatever we can do to make explicit the message that you are welcome to come to your community's museum, [we] should do so."
Queens Museum
The Queens Museum in New York City used its Great Lawn to host a kickoff party for 2017's Welcoming Week, in partnership with the YMCA of Greater New York.
The program included multicultural music, dance, and artmaking experiences aimed to build bridges between communities.
Levine Museum of the New South
The Levine Museum of the New South in Charlotte, NC took a novel approach to its 2016 Welcoming Week program: a Twitter chat. Figuring that an online discussion might draw more people in and provide an ideal setting for a deep conversation about how to make the Charlotte community more welcoming, the museum posed questions and amplified answers it received, with the help of the Welcoming America team.
A virtual program may work for your museum too! Think about your website and social media presences and how they could help bring the community together.
Hennepin History Museum
The Hennepin History Museum in Minneapolis will host a panel discussion with members of the city's Somali community who are featured in a current exhibition at the museum called "Being Human: Stories from Humans of Minneapolis." The speakers will discuss their lived experiences as Somali people, with the goal to foster understanding and awareness between people in the Minneapolis community.
Skip over related stories to continue reading article