---
This article originally appeared in the January/February 2020 issue of Museum magazine, a benefit of AAM membership.
---
A look at two museums that are successfully engaging their audiences through their collections.
By Redmond W. Barnett and Elisa Phelps
Something is missing in many discussions of audience engagement: collections.
Museum professionals often use the term "audience engagement" to describe the public's participation in museum activities and events. In published reports on the topic, participating museum departments include education, public programs, marketing, visitor services, and sometimes exhibits—but not often collections, library, or archives.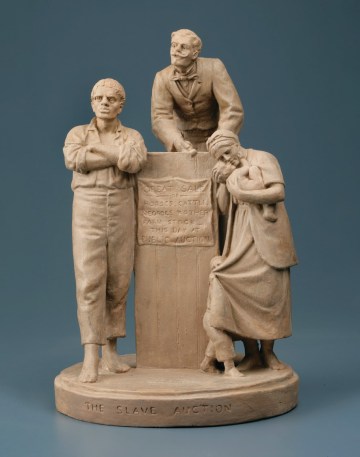 For example, the top item in a Google search for "audience engagement in museums" is a 2016 interview with Adam Rozan, then director of audience engagement at the Worcester Art Museum in Massachusetts, in Museum-iD magazine. Rozan describes the audience engagement division at his museum as including the "education and public programs, and communications and marketing, as well as visitor services," but he says nothing about collections. Likewise, information about AAM's Community & Audience Engagement Assessment, part of its accreditation and excellence programs, mentions audience evaluation, visitor service, and exhibitions and programming, but not collections.
However, no one would dispute that collections can engage audiences. But such engagement is often peripheral to thinking on this topic.
In fact, many museums are directly engaging audiences with their collections. In spring 2017, the AAM Curators Committee partnered with eight other professional networks to survey our combined memberships to find examples of interesting and innovative ideas related to the use of objects in museums. We found nearly 60 unique examples that painted a vivid picture of the ways museums use their collections to form deeper, more meaningful connections with their audiences. Our findings were reported in the Spring 2018 issue of the National Association for Museum Exhibition's journal Exhibition (see Resources).
Here, we examine two recent projects in greater depth: the New-York Historical Society's use of collections to prepare aspiring new Americans to take the citizenship test and Orange County Regional History Center's success in engaging audiences in unexpected ways by using its collections.
Assisting with Citizenship
By Jennifer Schantz
What do The Bulls and Bears in the Market painting, an original copy of the Declaration of Independence, John Rogers' The Slave Auction painted plaster, and the United States Citizenship and Immigration Services (USCIS) Naturalization Test all have in common? The answer lies in the New-York Historical Society's Citizenship Project, which uses art, documents, and objects from the institution's collections to help lawful permanent residents (also known as green card holders) become US citizens. Since launching in July 2017, the program has served more than 2,300 green card holders who speak more than 70 languages and come from more than 110 countries.
Founded in 1804, New-York Historical has a long history of telling our nation's story through its vast collection. The museum and library collections include works of art, documents, ephemera, and other materials from the pre-colonial era to present day. New-York Historical regularly displays and interprets its collection to tell the American story and the new American experience. We develop curriculum guides for each major exhibition to help teachers bring nuance to the social studies classroom. These guides—the product of extensive scholarly research—tell the stories of American history through the items in New-York Historical's collection.
In 2017, New-York Historical's leadership decided to marry its successful "objects tell stories" pedagogy to a civics program designed to remove potential barriers to citizenship faced by green cardholders throughout the New York City metropolitan area. Called "The Citizenship Project," and supported by the Ford Foundation, The Andrew W. Mellon Foundation, J.P. Morgan Chase, The JPB Foundation, the Carnegie Corporation of New York, The New York Community Trust, the Tiger Baron Foundation, and several individuals, this program provides free civics and American history workshops to help prepare green card holders for the USCIS Naturalization Test. The civics portion of the test requires applicants to study 100 questions about American history and government, and the Citizenship Project applies New-York Historical's "objects tell stories" pedagogy to those questions. Through object and visual inquiry, participants build a variety of skills, including observation, critical thinking, improved spoken language facility, and self-confidence.
For example, one of the questions on the test is, "Who wrote the Declaration of Independence?"  To answer correctly, students only have to respond "Thomas Jefferson." In the Citizenship Project course, however, the participants explore Jefferson's complicated relationship with concepts of freedom through a runaway slave advertisement he posted two decades before penning the Declaration of Independence. This both complicates the heroic image of our Founding Fathers and illuminates the stories of enslaved people in the history of our nation's founding. It also gives aspiring citizens a deeper understanding of the current socio-political challenges faced by African Americans. The hope is that presenting history as a complex tale of personal stories will help participants remember what they have learned long beyond test day.
New-York Historical worked closely with the City University of New York and other community partners to ensure that the program was accessible to broad and diverse audiences. A full suite of Citizenship Project courses are offered on Saturdays, evenings, and weekdays, and at off-site partner locations. Each course includes 24 hours of test preparation, and students are welcome to participate in additional activities, including museum tours and practice interview sessions. New-York Historical has trained educators from other institutions across the nation in its pedagogical approach, including the Benjamin Harrison Presidential Site, the Taubman Museum of Art, the LBJ Foundation, the James Monroe Museum, and Memorial Library, the Baltimore Museum of Industry, and the Senator John Heinz History Center.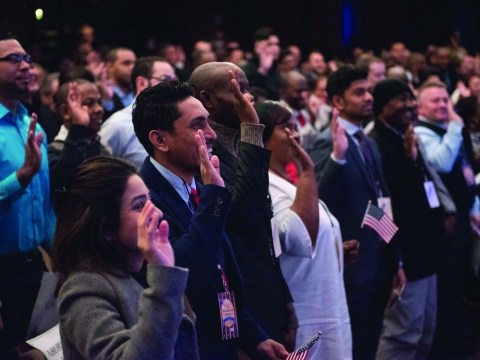 Widely recognized by the press, the Citizenship Project also won the Museum Association of New York's Board of Directors Special Achievement Award; the American Alliance of Museums' Award for Diversity, Equity, Accessibility, and Inclusion; and the American Association for State and Local History's Leadership in History and History in Progress awards. USCIS has invited New-York Historical to participate in a pilot program to test questions from the revised citizenship exam, set to be released in 2020. When Supreme Court Justice Ruth Bader Ginsburg learned about the Citizenship Project, she offered to preside over a naturalization ceremony at the New-York Historical Society.
New-York Historical's Citizenship Project and its collections are transforming lives. Participants learn the backstory of American history while supporting a new generation of citizens to be active, thoughtful stewards of democracy. As New-York Historical Society President and CEO Louise Mirrer said in a Mellon Foundation blog post about the Citizenship Project, "Much more than rote memorization, the program [is] a true learning experience about American history and our democratic institutions."
Engaging with Audiences in Unexpected Ways
By Pam Schwartz
In February 2016, the fairly new staff of the Orange County Regional History Center in Orlando, Florida, realized our institution had a problem. Like many museums, we needed to decolonize. This was the impetus for developing a new and active strategy to engage our communities with our collections—or in some cases, our lack of collections.
When I curated my first exhibition at the museum with our local (virtual) GLBT History Museum, our collection had nothing to start from. We worked with the community to document and share their history, going through community members' closets and finding artifacts to serve as stepping-stones into the stories of our regional queer community. Following this model, we built collaborative exhibitions with a range of partners, including our local Jewish community, Vietnamese refugees, a weavers' group, and more.
In June 2016, during planning for the LGBTQ exhibition, our community faced what was then the largest mass shooting in modern American history at Pulse Nightclub. Within hours, I wrote a plan to collect and preserve the material memory of the event as well as the world's response to it. We began field collecting at the temporary memorial sites, our makeshift conservation tent in tow. Real-time collecting of what has become known as the One Orlando Collection offered our community on-site engagement with what, how, and why their local museum preserves their history. People stopped to tell us what they had left, what Pulse had meant to them, or just to show us their new commemorative Pulse tattoos.
In these moments, we weren't engaging our audience with our collections; they were engaging us with theirs. Through contemporary collecting in urgent response to a traumatic event, we curated the documentary record hand-in-hand with our community, not just for them or about them. Our role as a museum was rescripted as a place for conversation and healing through engaging with collections and the act of collecting.
As we emerged from this tragedy, we focused on engaging audiences we had not formerly attracted. Staff attended local events as reconnaissance missions, talking to representatives of the demographic group we were seeking to engage. Many individuals in the 21–45 age range said they like to be social, have drinks, and enjoy one-of-a-kind experiences. Thus, "History in a Glass" was born. For this annual series, we select unique or offbeat themes illustrated by items in our collection. Staff then provide a nontraditional presentation: for instance, a dramatic reading of the history of a brutish tyrant swan now displayed in a strange glass box or a Civil War surgeon's kit illustrated through a one-act play written and performed by staff.
Area craft bartenders compete to design a cocktail based on the theme. Participants taste test and vote for their favorites based on creativity, flavor, and relation of the ingredients to the story or collection theme. The winners of each competition advance to the championship and the winner takes home a collections-inspired trophy. The event has garnered a nearly cult-like following, bringing many new people (and memberships) into our museum and into contact with the collection.
Next spring we begin renovations on our fully reimagined permanent exhibitions. Collections-driven narratives created with the community have greatly shifted the museum's historical perspectives, and the multiple viewpoints shared are now more reflective of our entire community's experience. The new exhibits will be Spanish-English bilingual and accessible to varied learning styles, abilities, and needs.
Audience engagement with our collections has become an eternal game, not to mention an education in the power of contemporaneously curating objects and oral histories. How do we put some of our most obscure objects to work or shed new light on an old favorite? We are keeping our collections at the heart of our mission by constantly seeking responsible ways to break down barriers between audience access and care.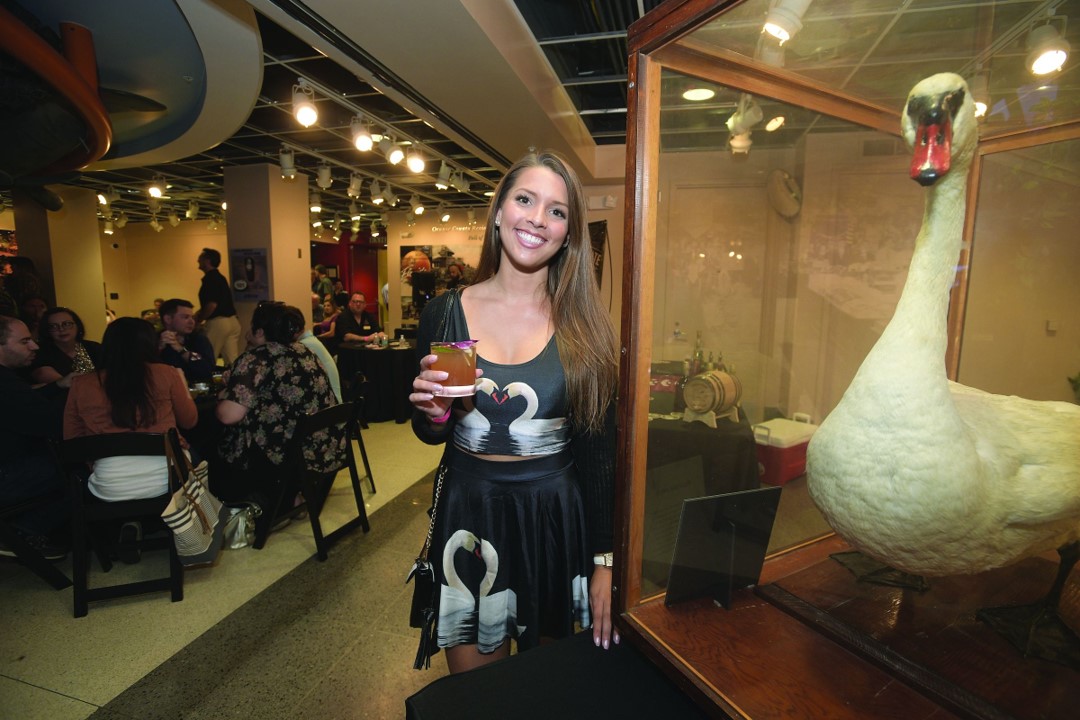 Resources
Redmond Barnett, W. James Burns, and Elisa Phelps, "Audience Engagement Through Collections," Exhibition, Spring 2018.
Mia Nagawiecki, "Museums as Vital Resources for New Americans: The Citizenship Project," Journal of Museum Education, 2018.
---
Redmond J. Barnett is a historian and museum consultant in the Seattle area; Elisa Phelps is vice president and chief curatorial officer at the Eiteljorg Museum of American Indians and Western Art in Indianapolis, Indiana; Jennifer Schantz is executive vice president and chief operating officer at the New-York Historical Society in New York City; and Pam Schwartz is chief curator at the Orange County Regional History Center in Orlando, Florida.