---
This article originally appeared in the Summer 2020 issue of Museum magazine, a benefit of AAM membership.
---
In June 2019, 35 museum leaders made their way to Claremont, California, for the Getty Leadership Institute (GLI). For 40 years, GLI has sought to enhance the leadership of experienced museum professionals and strengthen institutional capacities by helping current and future museum leaders navigate the field's most pressing challenges and opportunities.
As part of the 2019 cohort, we spent two weeks discussing, debating, unpacking, and questioning the core beliefs of our field. These conversations happened in classrooms and around lunch tables, in the early mornings and late into the nights. We discussed the new challenges facing emerging leaders and what may be scaring them away.
As we talked about the future of the field and our roles, we fixated on our responsibility to drive, promote, and support systemic change. We were learning about shared leadership and practicing it in real-time.
One evening, nearly the entire GLI cohort came together for a self-organized discussion about key issues and how to move them forward in our institutions. What emerged was a list of leadership-specific challenges that reflect our current times and come up against discrepancies embedded in historical structures. We determined that change would not come from directives and box-checking but from active listening, opportunities for various stakeholders to grapple with the complexities, and work cultures that have a higher tolerance for ambiguity.
As the night stretched on, our conversations kept returning to eight fundamental tensions facing museums today. These core contradictions were a litmus test for where we stand individually and as a field. Below, the paired statements speak to the groups' collective experience while providing individual examples of how these ideas play out in practice. At the core of these ideas is our hope that a museum leader can be both a change agent and a steward.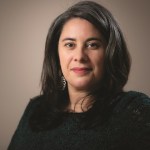 We proclaim to be open to all.
YET
We prioritize our knowledge over all others.
"Something we're trying to do at the DePaul Art Museum (DPAM) is be transparent and self-critical about how museums create and convey knowledge," says DPAM Director and Chief Curator Julie Rodrigues Widholm. "Many of our exhibitions begin with a question and are presented as propositions for dialogue rather than matters of authoritative fact. We want visitors to join us on a journey of questioning. Of course, we're still responsible for accuracy within our content, but we're also interested in what happens when we transparently open areas where we might be lacking knowledge or lift the veil on museum traditions and conventions. For example, we invited Brendan Fernandes to have an exhibition with us in fall 2018 as a way to explore our holdings of African objects. We had a lot of questions about how this work fits into the systems of a modern and contemporary art museum, and Brendan's work explores the complexities of African objects being collected by Western art museums. This resulted in a beautiful collaboration that not only gave Chicago audiences an introduction to this facet of Brendan's work, but opened up questions about authorship, provenance, classifications of art vs. artifact, and the colonial roots of museum collections."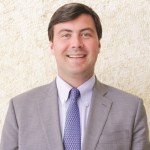 We say we want to be a champion for social justice.
YET
We are built on a foundation that isolates wealth and power within an exclusive group.
Will Cary recently became the chief of business strategy and analytics at the Barnes Foundation in Philadelphia, Pennsylvania. This newly created position oversees all of the museum's earned revenue and associated departments, including ticketing, retail, special events, AV, marketing, and analytics, in hopes of growing new funding opportunities to support the museum's core mission. "It will be essential for the field that we have several streams of funding and that they are balanced so that over time institutions aren't relying on boards and a few major funders for their survival," Cary says. "We need revenue models that aren't only philanthropy-based, but can also be sustainable and focused on a broad public rather than a privileged few."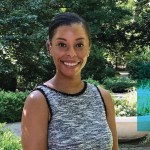 We say we want to be more audience-focused.
YET
We constantly make assumptions around what our audiences want.
"Audience is always mentioned as the 'why' to the museum project, but the discussions around the groups we serve can do more to change the 'how' at the institution's foundation," says Chantal Drake, director of development and communications at Dixon Gallery and Gardens in Memphis, Tennessee. "Museums recognize audience when they create relevant education programs and events and identify certain groups as marketing targets. But artwork safety and visitor comfort should both be prioritized, scholarship acceptance and community relatability should be considered simultaneously, and assessment of individual experiences can increase visitor numbers. When the museum's core beliefs continue to shift to include, and value, the audience's voice—beyond surveys and committees—and engage the community in our process, content, and products, there is much more opportunity to attract new audiences and encourage ownership of the museum among those whom we aim to uplift, encourage, and inspire."
"Audience is always mentioned as the 'why' to the museum project, but the discussions around the groups we serve can do more to change the 'how' at the institution's foundation."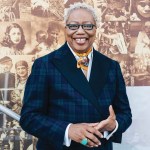 We proclaim the need to break down hierarchies.
YET
We maintain our internal and exclusive power structures.
Linda Harrison, a black LGBTQ woman, was appointed director and CEO of The Newark Museum of Art (TNMA) in New Jersey to transform it into a relevant museum for art and culture. "Challenging internal and exclusive power structures is something I negotiate every day," Harrison says. "Breaking down hierarchies requires a radical internal culture shift that must be navigated with both the board of trustees and staff simultaneously. In developing my vision for TNMA, my first priority was to develop a culture of caring. My job is to make a serious investment in the staff, break down the silos, provide transparency, and develop a continuous training environment that is centered on compassionate communication, inclusiveness, access, design thinking, and trust. Spending at least 65 percent of my time on the culture was a calculated risk that I embraced in order for us to become an organization that exudes best practices and is a great place to work. We're becoming a transparent/vibrant/interactive/progressive organization by getting out of our comfort zones; putting culture first; and hiring bold, nontraditional voices."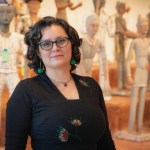 We promote and protect creativity.
YET
We don't support innovation internally.
"Our organizational culture had evolved to mandate success at all costs," says Amy Horst, associate director at the John Michael Kohler Arts Center in Sheboygan, Wisconsin. "This resulted in unsustainable pressure on the arts center's creative staff and fear of failure, which actually inhibited us from reaching the full potential of our projects. We realized we had to change our internal culture and how we engaged with risk-taking, whether planning smaller program initiatives or a massive project like the August opening of our second facility, the Art Preserve. Now, when faced with the uncertainty of success, our mandate is to go all in. If we fail, we will fail creatively."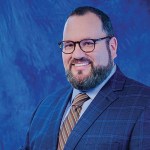 We claim to honor human culture.
YET
We dehumanize people and prioritize objects.
"From their beginnings, museums have commodified, quantified, and categorized Indigenous bodies and belongings," says Ben Garcia, deputy executive director and chief learning officer at the Ohio History Connection in Columbus. "The curators and scholars who did this were seeking to understand these cultures within a larger sweep of human history. But museums were built on 19th and 20th-century assumptions of Western cultural superiority, and many today hesitate to reexamine core values of acquisition, authority, and the application of Western scholarly assumptions to Indigenous cultures. We dehumanize people and prioritize objects when we exclude descendant communities from co-creating practices and policies related to their ancestors and ancestral belongings. The San Diego Museum of Man and the Ohio History Connection have passed policies in the past three years that situate decision-making about Indigenous cultural resources within contemporary Indigenous communities. These policies, once fully implemented, will help both institutions rehumanize themselves and rebalance the relationship of people and objects."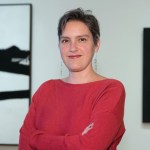 We say we hold the keys to better education and thinking.
YET
We are not proactive in leading the change or disrupting the current system.  
"The definitions of both learning and knowledge are changing rapidly," says Cyra Levenson, deputy director and Gail Engelberg director of education and public engagement at the Solomon R. Guggenheim Museum in New York City. "We now understand through neuroscience research that cognition takes place through our sensory experiences and the way we store them in our memories and in our bodies. Yet school is designed to isolate knowing as a set of skills, often divorced from the content of students' own lived experience. Museums are the perfect laboratory to connect skills and experience. We need to work with our colleagues who are educators to help them advocate for the fundamental importance of experience in educating students of all ages. Art history is only one of the many ways of knowing that we can share, and we need to be receptive to the place where our students' ideas and knowledge meet the objects in our galleries. That is where the new frontiers of understanding works of art will emerge."
"We need to work with our colleagues who are educators to help them advocate for the fundamental importance of experience in educating students of all ages."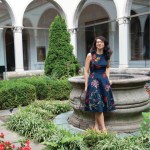 We proclaim to value multiple perspectives and champion inclusivity.
YET
We don't try to learn from those leading on change outside of the West.
"The question of how we might believe we have more to learn than to teach is especially significant within an academic museum," says Sylvia Rohr, director and curator at the University Art Gallery at the University of Pittsburgh in Pennsylvania. "Academic museums are uniquely poised to perform the necessary work of investigating and dismantling institutional racism and serve as incubators for future practice. This is especially important in academic museums that are tied to undergraduate and graduate museum studies and art history departments. In this context, we are tasked with teaching best practices to future museum professionals. But what if some of these practices are not in fact the best? What other practices can we emulate instead? These are the questions we ask students to consider as they curate exhibitions, plan programming, and engage audiences in the context of our museum. By requiring future museum professionals to question the very basis of best practices and to explore and adopt practices that fall outside of the realm, we begin to challenge fundamental assumptions in museum structures."
One of the presenters at GLI, Dr. Arvind Bhambri, shared that "you can't think your way into a new way of acting, you must act your way into a new way of thinking." Our colleagues are already acting their way into new thinking. No one has all the answers, but we can and should leverage our collective progress. Museum leaders need to fail together, learn together, and change together.
Resources
The Museum Leadership Institute (MLI) is now the Museum Leadership Institute at Claremont Graduate University (MLI@CGU). Find out more at mli.cgu.edu.
---
Cindy Meyers Foley is the executive deputy director of learning and experience at the Columbus Museum of Art in Ohio, and Regan Pro is the Kayla Skinner deputy director of education and public engagement at the Seattle Art Museum in Washington.
A Note About the Authors
We are sharing a conversation that originally included the voices of more than 30 people representing diverse identities. While we have tried our best to represent all the perspectives of participants, we also recognize that our privileges and biases as two white, cis-gendered women working in art museums shape what we remember and report. We hope this article acknowledges that influence and recognition must be shared, both with the GLI cohort and the many others making change.