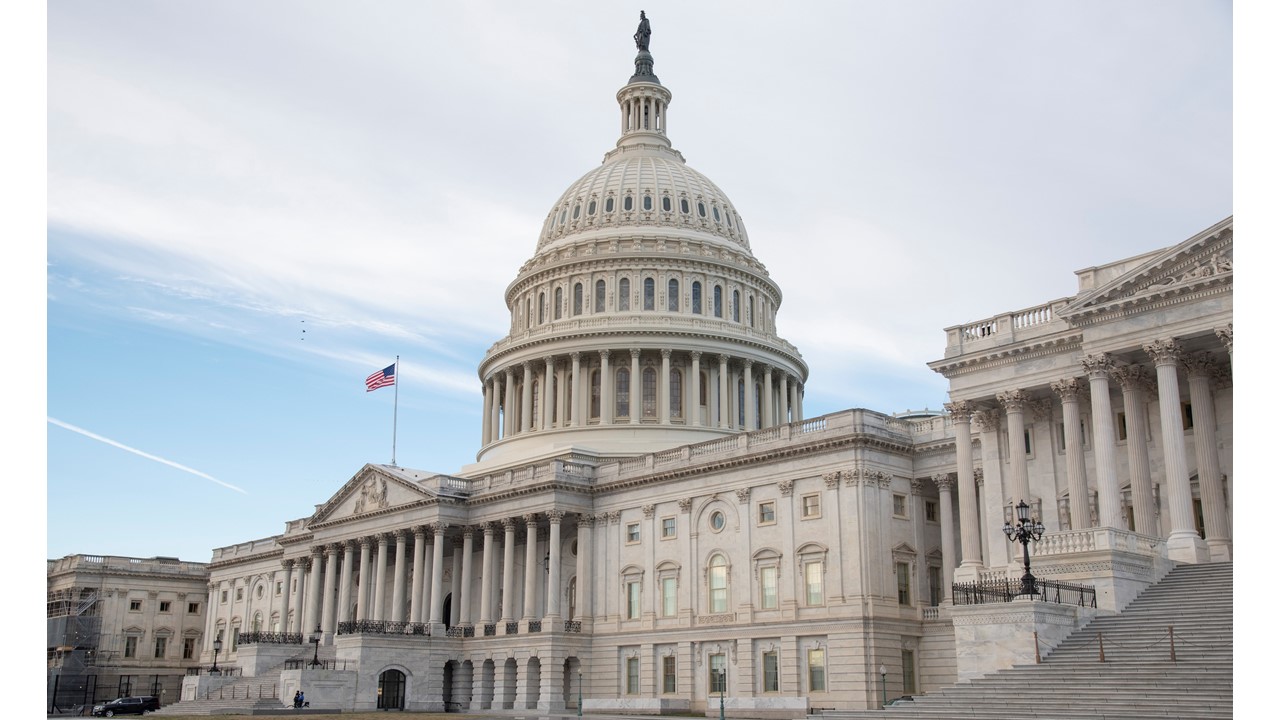 Support Field-Wide Advocacy for Museum Relief:
The current crisis is taking a distressing financial toll on cultural organizations, and AAM is no different. In these challenging times, we ask that if you can, consider supporting our advocacy work and making extensive COVID-19 resources freely available for our field, by making a donation or becoming a member of AAM. Thank you for your much-needed support.
Alliance Advocacy Alert

Your Voice is Needed TODAY – Last Chance for COVID-19 Economic Relief in 2020
Museums across the country are struggling with the devastating impacts of the COVID-19 pandemic. Recent Alliance survey data confirms that the financial state of U.S. museums is moving from bad to worse showing that one out of every three museums may shutter permanently – leading to the loss of 12,000 museums and 124,000 jobs – without immediate support. 30 percent of museums remain closed since the March lockdown and those that have reopened are operating on an average of 35 percent of their regular attendance – a reduction that is unsustainable. Despite suffering from financial distress, museums are continuing to serve their communities – from providing spaces for remote and virtual classrooms to providing lesson plans, online learning opportunities, and drop-off learning kits to teachers and families.
Senators and Representatives have returned to Washington, DC to pass a spending bill that would avoid a government shutdown on December 12. While negotiations over COVID-19 economic relief have resumed, Congress could adjourn without enacting desperately needed COVID-19 economic relief legislation. Join us today in strongly urging Congress take action to provide COVID-19 economic relief for museums.
We are urging Congress to:
Continue emergency funding programs by enabling a second round of PPP (Paycheck Protection Program) forgivable loans for nonprofits regardless of size, including museums.
Extend forgivable loan programs to mid-sized and larger nonprofits with more than 500 employees – organizations that the CARES Act largely excluded.
Allocate $7.8 billion specifically for museums, to be administered by the IMLS Office of Museum Services, for economic stabilization for six months, including general operating support, assisting museums in developing and sharing distance learning content, safe reopening, and pandemic recovery. Provide additional funding for IMLS, NEA and NEH, including the $135 million for each in the revised The Heroes Act.
Strengthen charitable giving incentives by expanding the above-the-line charitable deduction in the CARES Act from $300 in 2020 to about $4,000/individual in 2020 and 2021.
Provide full federal unemployment coverage for self-insured (reimbursing) nonprofits by increasing the federal unemployment insurance reimbursement from 50 percent to 100 percent of costs.
Please make an extra effort to reach out to your Senator or Representative if they are listed here (alphabetical by state):
Sen. Richard Shelby (R-AL)
House Minority Leader Kevin McCarthy (R-CA)
House Speaker Nancy Pelosi (D-CA)
Sen. Chris Murphy (D-CT)
Sen. Marco Rubio (R-FL)
Sen. Brian Schatz (D-HI)
Sen. Dick Durbin (D-IL)
Sen. Jerry Moran (R-KS)
Senate Majority Leader Mitch McConnell (R-KY)
Sen. John Neely Kennedy (R-LA)
Sen. Ben Cardin (D-MD)
Sen. Amy Klobuchar (D-MN)
Sen. Roy Blunt (R-MO)
Sen. Jeanne Shaheen (D-NH)
Senate Minority Leader Chuck Schumer (D-NY)
Sen. James Lankford (R-OK)
Sen. Jeff Merkley (D-OR)
Sen. Cindy Hyde-Smith (R-MS)
Sen. Jack Reed (D-RI)
Sen. Lindsey Graham (R-SC)
Sen. Lamar Alexander (R-TN)
Sen. John Cornyn (R-TX)
Sen. Patrick Leahy (D-VT)
Sen. Patty Murray (D-WA)
Sen. Tammy Baldwin (D-WI)
Sen. Shelley Moore Capito (R-WV)
Sen. Joe Manchin (D-WV)
These Senators and Representatives are particularly important as powerful members of Congressional leadership or key members negotiating COVID-19 economic relief. (In addition, please contact Barry Szczesny, AAM's Director of Government Relations and Public Policy, if you have a strong relationship with any of the legislators listed above.)
AAM is in direct communication with Congressional champions who have made it clear how important it is for the museum community to speak up now. Congress is hearing from every type of business, association, and advocacy group and it's up to us – every museum advocate – to help make sure the needs of museums are heard if we want support for museums to be included in any economic relief legislation. Act Now!
Please Help Make a Final Push for COVID-19 Economic Relief in 2020
Thank you for your continued and critical advocacy for museums.
P.S. Making your plans for connecting with the 117th Congress in 2021?
Museums Advocacy Day 2021, February 22-23, will be a robust virtual event providing advocates with the opportunity to connect with their legislators to make the case for museums. Join fellow museum professionals and supporters to maximize our collective voices and advocate for museums, and participate in Museums Advocacy Day 2021 from wherever you are. Members can access the best registration rate starting at $25. Learn more and register today!