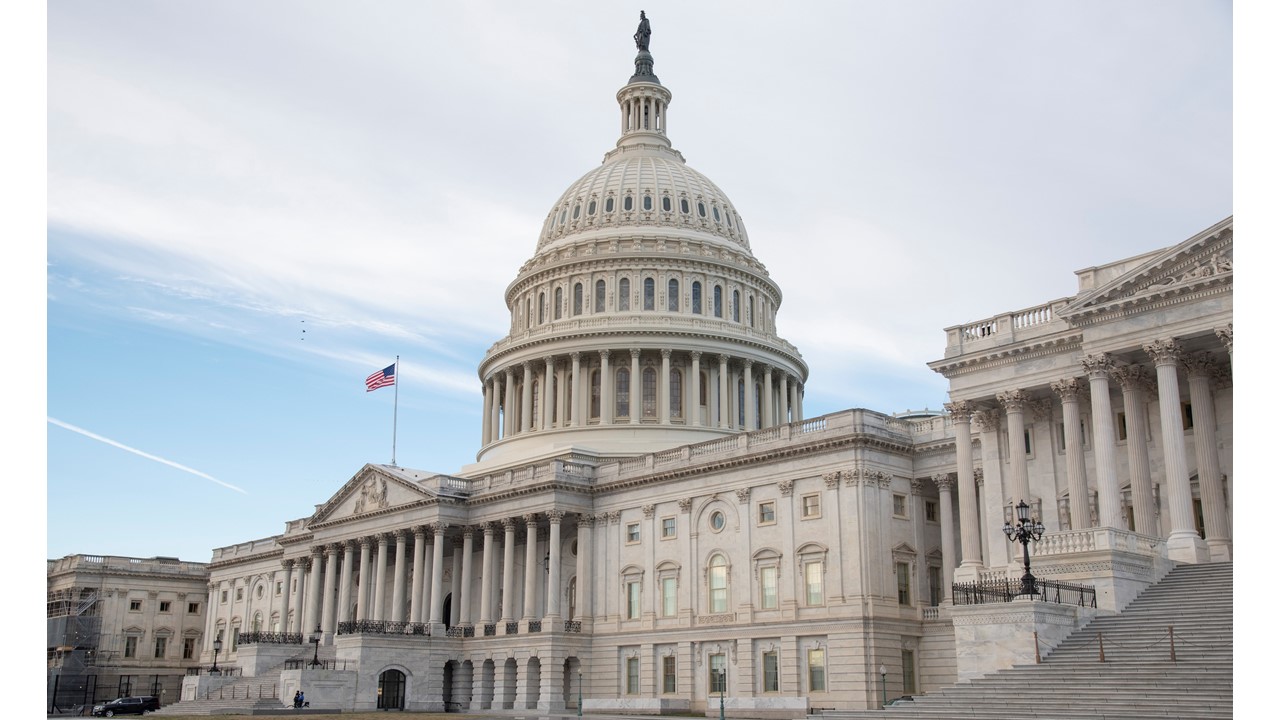 Advocacy Alert – December 21, 2020
Museums Score Major Victories in End-of-Year Deal

Congressional leaders on Sunday evening announced a deal on a $900 billion COVID-19 aid package in addition to $1.4 trillion fiscal year (FY) 2021 appropriations that include major victories for museums.
Congratulations museum advocates for making your voices heard in 2020!
The COVID-19 agreement is expected to include more than $284 billion for first and second Paycheck Protection Program (PPP) forgivable loans targeting small non-profits, including museums, with significant economic loss.
And in a major win for museums, the small business provisions are expected to include $15 billion in dedicated funding for grants for shuttered venue operators, including museums, also known as "Save Our Stages."
In addition, we expect enhanced charitable giving incentives will be extended and expect that Refundable Employee Retention Tax Credits (RETC) will be extended and expanded.
We're reviewing legislative text and will be reviewing the extensive final bill as Congress approves the final package, to gather and share additional information and details about eligibility, application processes and more in the new year.
The Alliance would like to express its profound gratitude to Senate Minority Leader Chuck Schumer (D-NY) who championed the effort to include museums in the live venue legislation also known as "Save Our Stages." We worked closely with his staff and other champions on Capitol Hill on this effort to include museums in COVID-19 relief legislation for the past several months and around the clock especially in these frantic last few weeks. We also are grateful for you–our museum advocates–who leapt into action at critical points and compelled your legislators to support museum funding.
You helped carry the message that museums across the country are struggling with the devastating impacts of the COVID-19 pandemic. Alliance survey data shows that one out of every three museums may shutter permanently without immediate support–the loss of 11,000 museums and 124,000 jobs. More recent survey data has confirmed the financial state of U.S. museums is moving from bad to worse. Like other nonprofits, museums are continuing to meet the needs of their communities despite the financial stress caused by the pandemic–from providing spaces for remote and virtual classrooms to providing lesson plans, online learning opportunities, and drop-off learning kits to teachers and families. Museums will be vital to the nation's recovery and the recovery of communities, big and small, urban and rural, all across the country.
Along with the COVID-19 economic relief is a $1.4 trillion FY 2021 appropriations package that includes a $2 million increase for a total of $40.5 million for the Office of Museum Services at IMLS, and $5.25 million increases for a total of $167.5 million each for the National Endowment for the Arts and the National Endowment for the Humanities.
We will continue to analyze the enormous legislative package for additional items relevant to museums and will have more to report in the weeks to come.
In the meantime, please take a moment to thank your legislators.
This past year has made it clear that your voice matters. As we look ahead to making the case for museums in 2021, we hope you will register today to join us for Museums Advocacy Day 2021, taking place virtually Feb. 22-23, a unique and powerful opportunity to advocate from where you are and continue exercising our collective influence with legislators. Learn more about Museums Advocacy Day 2021 and check out our new Social Media Advocates opportunity!
Social Media Advocates applications are due January 6 and Museums Advocacy Day registration closes January 19.
Happy Holidays and Best Wishes for 2021!
Support Field-Wide Advocacy for Museum Relief:
The current crisis is taking a distressing financial toll on cultural organizations, and AAM is no different. In these challenging times, we ask that if you can, consider supporting our advocacy work and making extensive COVID-19 resources freely available for our field, by making a donation or becoming a member of AAM. Thank you for your much-needed support.