---
This article originally appeared in the May/June 2021 issue of Museum magazine, a benefit of AAM membership.
---
The California Academy of Sciences focused on digital fundraising in the age of COVID-19. 
The pandemic's impact on the museum field has been far-reaching and deeply felt, with the long-term outlook still unknown. For fundraising professionals like me, who are dedicated to cultivating and maintaining financial support for the important work of museums and cultural institutions, 2020 presented a new set of challenges—how do we sustain our operations and stay solvent when we're unable to welcome visitors through our doors? As museums suddenly faced enormous staffing and fiscal challenges, all eyes turned toward museum development teams to keep museums financially stable during this tumultuous time.
The California Academy of Sciences, founded in 1853, is a large, place-based science museum and research institution. We're an aquarium, planetarium, rainforest, and natural history museum in the heart of San Francisco's Golden Gate Park and a leading voice for biodiversity research, exploration, and environmental learning. Pre-pandemic, we had nearly 600 employees, 1.35 million annual visitors, and an annual budget of almost $70 million
Approximately one-third of our annual revenue comes directly from admission tickets, so our temporary closure in March 2020 suddenly depleted a significant source of operating income.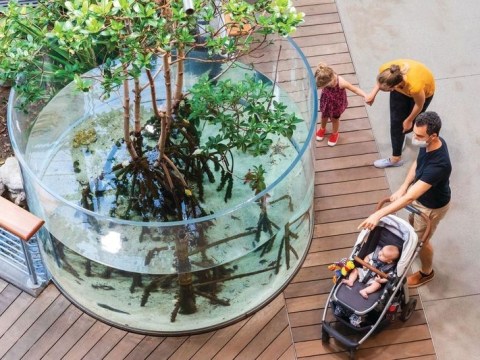 In the early months of the pandemic, the Academy had to make some extraordinarily difficult decisions to stay solvent, including significant budget and staffing cuts along with a draw from our endowment. At the same time, the development team was asked to rise to the challenge and determine how we would still meet our annual fundraising goals and maintain donor relationships during closure—all without face-to-face donor meetings, galas and donor events, museum tours, and other special programming critical to the flourishing of development programs.
The pandemic compelled us to fast-track the adoption of new technology solutions—resources that would help us raise urgent funds in the near term and a platform that would allow us to be flexible and nimble with future fundraising.
Deciding on the Tools
When implementing any new technology or platform, it is critical to partner with colleagues on decision-making. First, we took a closer look at alternative approaches to reaching our donors online while meeting our bottom line. Key staff from the development team determined we would need three essential, cost-effective tools to do our work: a dynamic, easy-to-use platform for online fundraising campaigns; a compelling way to manage and host our virtual events; and an instrument to allow for peer-to-peer fundraising. We explored our options, identified a few possibilities that would meet our needs, and consulted a broad cross-section of museum stakeholders and functional expertise to make our final decisions.
"It was essential to bring together internal development partners from donor events, individual giving, donor communications, and wider museum partners from marketing, creative, museum communications, accounting/finance, web, and IT departments to build consensus in adopting a new digital platform to successfully move forward," says Kristina C. Kaiser, leader of the Academy's Development Information Services team, who focuses on fundraising data and systems to optimize tools the fundraising team uses to drive contributed revenue. "Launching new systems is all hands on deck. There is a bit of wrangling to make sure everyone has input prior to launching."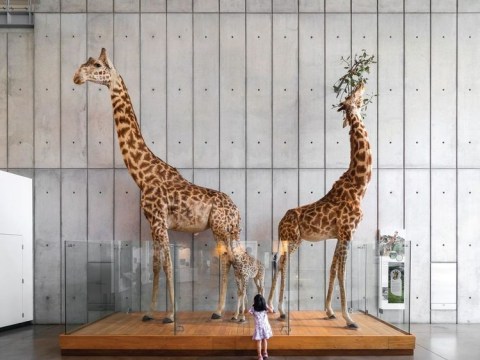 The development team focused on whether the platform would meet the needs of fundraising campaigns; the quality of data collection; and the functionality of getting information back into our CRM database, which is the technology for managing an organization's relationships and interactions with members, donors, guests, and other community members. We also needed to assess if the platform integrated into the Academy's native web environment and could match the Academy's visual look and feel. The ease of use from the donor perspective was another primary criterion.
We ultimately moved forward with two new platforms that checked nearly every box with both the back and front ends for multichannel fundraising: Classy, which is a third-party fundraising platform used by several peer cultural institutions, and the now-ubiquitous Zoom for our fundraising events. These two new platforms, in combination with our existing web, social, and email tools, were part of our resiliency-in-fundraising coterie.
The Digital Campaigns
With technology platforms procured, we moved to the implementation phase. In the wake of our closure, we immediately needed to raise funds. The Academy Relief Fund (now the Academy Resilience Fund) was one of our first campaigns. It focused on critical funding needs: care and feeding of our animal residents; support for our scientific research; and the creation of new, virtual-learning resources to support teachers and provide equitable access to science learning for students
Importantly, we were also transparent with our community, estimating and communicating our anticipated budget shortfall. Using email, our website, and social media, we created an awareness campaign, and our donor community enthusiastically responded: "How can I not donate when your streaming of the penguin feeding is such a bright spot in my shelter-in-place day!" and "Thank you for bringing the joy of nature and learning to so many people!" were some donor comments to this campaign.
We closed just five weeks before our annual in-person Big Bang gala fundraiser, so we had to quickly pivot to a virtual format. We chose to keep the event on the same night, leaving little time to condense a six-hour event into one. We chose Zoom's webinar functionality, prioritizing the ease of use for donors, the simple registration process (and ability to collect useful data like names, emails, and addresses), and features enabling interaction with viewers via chat, Q&A, and live polling.
We also opened the event to the public to engage the broader community in the Academy's ongoing work during the pandemic, which increased attendance by 500 percent. We asked participants to give via a crowdfunding campaign that we highlighted throughout the live program, with the results displayed on a progress thermometer.
Another campaign involved a cross-museum partnership with our in-house social media team to help launch a successful Facebook fundraising campaign, an atypical audience for our outbound fundraising efforts. We kept the messaging clear and simple: help support the feeding and behavioral care programs for our African penguins. With compelling content and beautiful photography, the (originally planned) weeklong campaign met its goal in just one day, reflecting the popularity of our penguin colony with visitors and supporters alike. We quickly decided to double our goal, which we reached two days later.
"This was a novel approach—we had not made a big ask like this of our social community before," says Laurel Allen, senior digital engagement and community manager at the Academy. She offers this advice: make the need relatable and specific. For example, we broke down the cost of what we were asking them to donate to: $100 will help feed a penguin for a month.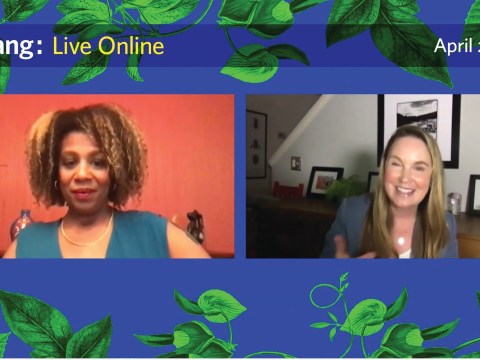 Metrics, ROI, and Evaluation
Critical to all fundraising is reflection, analysis, and evaluation of a campaign's successes and opportunities. With the investment of time and resources in new digital fundraising platforms, determining ROI was important to better understand their effectiveness compared to our typical solicitation channels. We looked at a number of metrics to gauge how and if we did things right.
"A whole suite of metrics are used to help determine the success of a digital fundraising campaign—including email open rates, website traffic, number of donors, dollars raised, average donation amount, and more," says Emily Denning Todd, the Academy's senior manager of digital fundraising. "These metrics help determine what areas of the campaign worked well and what areas need evaluation. The most exciting metric is, of course, the amount of funds raised; however, it is important to look at the campaign's success as a whole to better understand what resonates well with your audience."
Source codes allowed us to easily track what email, website, and social media links donors are clicking on. "This has helped us refine strategies and messaging and allowed very specific tracking of campaign solicitations," Kaiser says.
It's also vital to listen to your audience, in this case donors. From a strategy perspective, "being hyper aware of what's happening culturally can help you run a successful fundraising campaign," says Allen. "Everyone is being hit so hard with information and content, so it's important to understand what your supporters are feeling and what's going on in the world so you can appropriately craft your message."
Takeaways for the Future
We discovered several new, effective ways to connect with our donors via new-to-us digital platforms. We raised critical funds to maintain our museum operations and prepare for when we'll be able to reopen.
Virginia Tusher, Ph.D., a longtime Academy supporter and trustee, wants the Academy to continue its digital campaigns. "These tools made things simpler," she says. "The specificity, ease, and small gift asks were very well received, especially for people who already have a connection with the museum. And now that people have done it, they'll support us online again."
These newly adopted tools and resources will be instrumental in our fundraising efforts and strategies moving forward. Their flexibility will allow us to make adjustments based on what we learned.
Kaiser sums it up best: "During these difficult times, creating engaging digital fundraising opportunities is extremely important—don't be afraid to be direct with your audiences on budget challenges you are facing. Strategic messaging coupled with segmenting your audiences and user-friendly systems for both donors and staff will allow your revenue to grow."
---
What We Learned
Partnerships are key. Bringing together all stakeholders early on helped secure buy-in for digital fundraising and simplified our timelines and implementation process.
Research your options. The many products on the market can feel overwhelming. Make a list of your digital fundraising priorities, and do the research to find the solutions that best suit your needs.
Systems compatibility will save time and energy in the long run. Find a product that will "talk" to your back-end systems, such as your donor database, email marketing software, and credit card processing network.
Use fewer words and more photos in your digital campaign. To make your story come alive, use beautiful, mission-driven imagery, which can create a lasting impression and inspire more supporters to click and donate.
Flexible digital platforms can save money. While we haven't found a one-size-fits-all digital fundraising platform, there are many options available on the market that will likely meet most of your needs. A platform with various options—such as peer-to-peer fundraising, crowdfunding, and virtual event ticketing—can provide flexibility and save money.
Your supporters are your ambassadors. Donors to your museum are loyal to your organization—and can become your best fundraisers. Asking donors to fundraise on your behalf with a peer-to-peer digital fundraising tool can be a great way to deepen their connection to your mission.
Social media can boost your message. Outreach to supporters via our museum's social media channels was key to the success of several of our fundraising campaigns. Many people donated through social media but with a smaller average gift amount than with some of our other channels.
Focus on what resonates with supporters. We know our supporters love our animals, so we leaned into this by asking donors to support our animal care and enrichment programs—and they enthusiastically responded.
---
Resources
To learn more about the Academy's digital fundraising, please visit calacademy.org/support-the-academy.
---
Jared S. Scherer is the director of donor events & communications at the California Academy of Sciences in San Francisco. Any comments or questions: jscherer@calacademy.org.