There is a widely held view within the museum sector that visitors' personal experiences with museums make a positive difference to society. But, overall, the evidence to support this view is limited. And that needs to change.
---
This article originally appeared in the March/April 2022 issue of Museum magazine, a benefit of AAM membership.
---
In 2014, I worked on a project to discover how members of the public described their experiences visiting museums. In collaboration with Richard Sandell and Jocelyn Dodd at the University of Leicester's Research Centre for Museums and Galleries, I analyzed 20 years of UK visitor studies spanning all types of collections, all ages, and all regions.
From a vast data set of UK visitors' descriptions of how they experience museums, I distilled three major findings:
Active engagement. Museums stimulate critical thinking. The thought processes that visitors describe are at the highest levels of the cognitive scale—not just recall and recognition but analyzing, evaluating, and judging.
Well-being. The museum experience can be both inspiring and affirming, and these experiences contribute to a sense of personal well-being.
Making connections. Museums help visitors make connections with others and understand life from another's point of view.
In the conclusion to the study, I addressed the question of whether these personal experiences of museums accrue to the public realm and make a positive difference to society. For example, does the critical thinking encouraged by the museum experience result in a more informed and discerning citizenry? Does the well-being inspired by museum visits have an impact on public health? Does a sense of connectedness promote social cohesion and mutual understanding?
The conclusions were both tantalizing and frustrating. Ideally, we need large population studies, control groups, and rigorous analysis to prove the case for museums' social impact. For example, using a longitudinal data set of leisure, cultural, and sport participation in the UK, research from the educational charity Demos found a positive correlation between people who engage in cultural and sporting activities and the norms of "trust" fundamental to building social capital in communities. But there are no large-scale population studies specific to the social impact of museums.
However, the impetus to demonstrate museums' social impact is increasing exponentially. One of the reasons for this focus on impact is that museums are changing. Within the sector, a major conversation is taking place about museums' role as citizens and social actors with a responsibility to be part of the wider discourse on social change.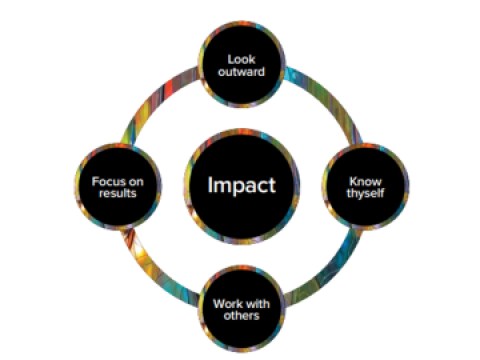 This conversation is occurring as COVID-19 has accelerated our focus on community. Museums are working alongside communities to address a shared crisis while, concurrently, constraints on international tourism have demonstrated that local community engagement is critical to their ongoing sustainability.
At the same time, funders increasingly expect a social return on their investment. On the public investment side, museums' capacity to enrich, uplift, and connect both during and in the aftermath of the pandemic has never been more important. Evidence that museums play an essential role in creating well-being, civic participation, and social cohesiveness is crucial to obtaining or maintaining funding at sustainable levels.
Planning for and Developing Social Impact
"Impact" addresses the question "What difference did it make?" and is defined as an effect, change, or benefit resulting from an intervention. "Social" tends to refer to "society at large." For the purposes of this article, "social impact" means effects that are evident in the civic domain as the result of museums' specific intentions.
In the absence of large-scale population studies focusing on museum impact, much can be accomplished at an institutional level where a culture for planning and measuring social impact can be embedded. Planning for impact encourages museums to use limited resources in targeted ways to produce maximum value. It links museums with the wider world and provides a pathway for meaningful engagement and co-production with communities and other partners. And it begins the process of developing an evidence base that can be used to argue for ongoing public investment.
So how do we develop social impact? While there is an emerging literature on planning for and measuring impact, in my opinion, whichever model is used, the following four principles are fundamental.
Look outward. Adopting an orientation that looks beyond the walls of the museum and monitors the pulse of change can lead to conversations about how the museum might reimagine existing collections and/or programs in relation to contemporary issues and how it might meaningfully respond to change. The Natural History Museum in London put this approach into practice with its succinct assessment of the global crisis and the position the museum has adopted in relation to it:
"We face a planetary emergency. Humanity's future depends on the natural world, but we are not taking effective action to combat our destructive impact on the planet's survival systems. … We must act now, we must act on scientific evidence and we must act together. Our vision is of a future where both people and planet thrive. Our mission is to create advocates for the planet."
Know thyself. We can make the biggest impact when we work outward from a position of authenticity, knowledge, and strength. Planning for impact is an opportunity to revisit missions, visions, and values; to discuss what we stand for; to identify what we do best; and to deploy our resources to make a difference within our scope. We can create value when we harness our strengths and direct them intentionally to achieve change.
When Chesapeake Maritime Museum in Maryland decided to eliminate single-use plastics from its campus, leaders were activating their value of "stewardship" of the Chesapeake Bay, its waterways, and the land. In 2019, their leadership in this area was recognized with an award from the Maryland Green Registry, which helps organizations become more sustainable.
Work with partners. I use the term "partner" for two reasons. It is an overarching term that encompasses both local communities and other like-minded agencies, and it implies an equal relationship where contributors engage in exchanges aimed at jointly identifying important social needs and the most meaningful and relevant ways to address them.
Understanding communities' preferences and involving them in value creation is essential. Failure to do so can result in a program that communities do not view as legitimate. Equal engagement based on a shared understanding of the need for change has a greater likelihood of success and the potential to extend the breadth and depth of impact.
Holocaust Museum Houston (HMH) formed a partnership with a local school board to create a curriculum to combat school bullying. Individual responsibility in a civic context is at the foreground of HMH's vision and public value statements. The museum encourages people to be "upstanders" instead of "bystanders" when faced with aggression and injustice. Delivered through schools, the curriculum empowers students to "call out" bullying behavior when they observe or experience it.
Focus on results. The best way to plan an intervention is to think about what change will look like. Whether the model used is results-based planning, logic modeling, intentionality, or "theory of change," focusing on the end result and working backward to consider what strategies, activities, and measures are necessary to achieve the desired impact creates an iterative structure that helps manage and monitor change as the project moves forward.
The Happy Museum Project (HMP) in the UK, which provides a leadership framework for museums to develop a holistic approach to well-being and sustainability, has developed a Story of Change approach that models results-focused planning and measurement. Based on the premise that fundamental social change has altered the context within which society and museums operate, the HMP believes that museums need to recast themselves as stewards "of people, place and planet, supporting institutional and community well-being and resilience in the face of global financial and environmental challenges."
Measuring the impact of change is embedded in the Happy Museum approach. The group's Story of Change model starts with the why and the what—the rationale for change and a description of what change will look like. For example, the Natural History Museum lists six indicators for what change will look like, which include increasing and sharing the body of scientific knowledge to protect the planet, empowering people to act on behalf of the planet, and people trusting the role of the museum to be a "voice for nature."
Envisaging the intended impact makes it much easier to identify what measures are needed to determine whether the goal has been reached and to choose the appropriate methods to collect evidence of change. In some cases, comparisons can be made using baseline data, while in others pre- and post-testing can reveal changes in attitudes, knowledge, and actions as the result of an intervention.
Museums' New Roles
If each museum adopts these four principles for creating and measuring social impact, we can create a culture oriented toward our growing role as citizens and build on our intellectual and cultural capital to direct our efforts toward social purposes.
But along with this institutional orientation to creating impact, I end with a call to action. Long-term population studies on the social impact of museums are necessary to prove to governments that museums are essential to the fabric of healthy societies. Implementing population studies is generally the role of government agencies, but national museum associations could lead this work in partnership with like-minded organizations such as universities and independent research providers.
Addressing our role as citizens and social actors is one of the most significant issues facing the sector today. Demonstrating that our actions have impact beyond museum walls is vital to our future.
---
Resources
Jocelyn A. Dodd, Richard Sandell, and Carol Scott, Cultural Value. User value of museums and galleries: A critical review of the literature, Research Centre for Museums and Galleries, University of Leicester, 2014
leicester.figshare.com/articles/report/Cultural_Value_User_value_of_museums_and_galleries_a_critical_view_of_the_literature/10142456
The Happy Museum Project, "Happy Museum Story of Change"
happymuseum.gn.apc.org/story-of-change/
Natural History Museum (London), "A Planetary Emergency: Our Response, Strategy to 2031," 2019
nhm.ac.uk/about-us/our-vision-strategy.html