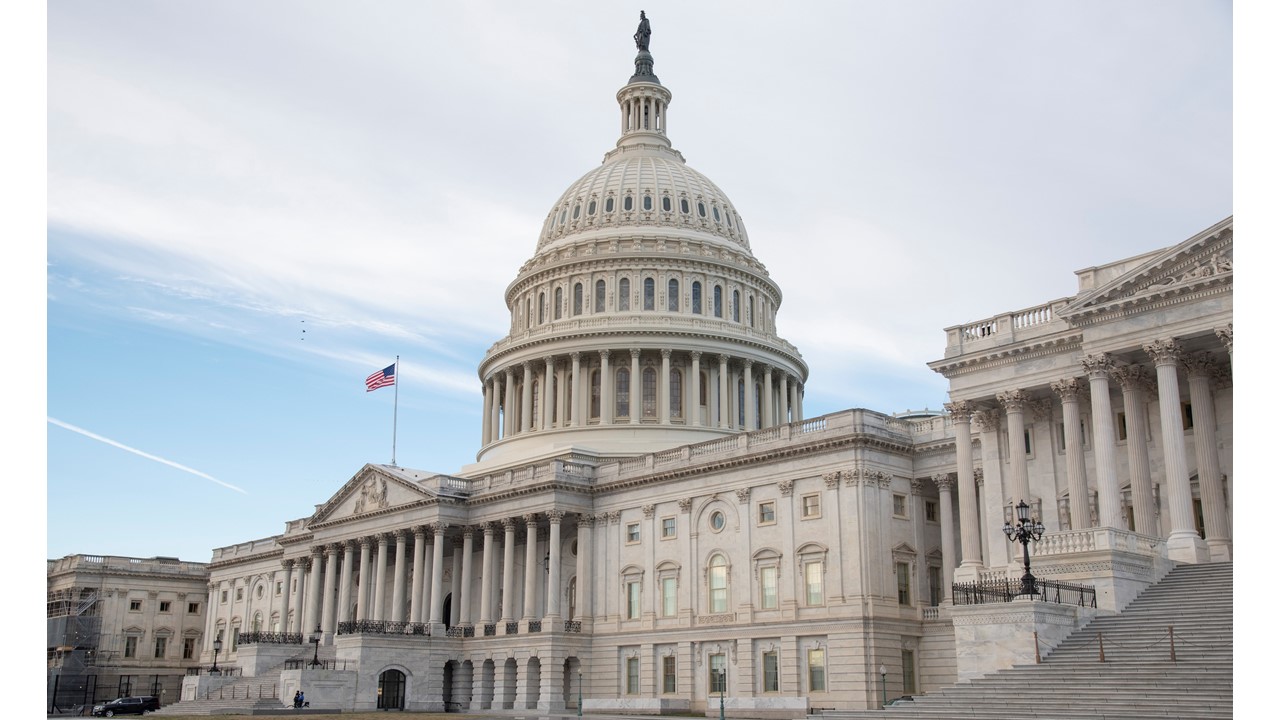 Advocacy Alert – October 14, 2022
In this Alliance Advocacy Alert:
Take Action to Support Funding for Museums: Funding Decisions Are Being Made Now. Urge Your Legislators to Support the Office of Museum Services (OMS) and Include a $20 Million Increase for Facilities Improvements!
Museum Employees: Important Public Service Loan Forgiveness Deadline Coming Up October 31
Charitable Giving: Coalition Fly-In November 15-16
Get #VoteReady: Check Out Our Nonprofit Voter Resources
Save the Date: Museums Advocacy Day 2023 is Feb. 27-28, 2023
Take Action: Funding Decisions Are Being Made Now. Urge Your Legislators to Support the Office of Museum Services (OMS) and Include a $20 Million Increase for Facilities Improvements!

In late September, Congress passed a continuing resolution (CR) to keep federal agencies funded at last year's levels through December 16. Congressional appropriators are making funding decisions now, which makes this a critical time for museum advocates to weigh in on a great opportunity to increase funding for museums. (Depending on the outcome of the November elections, we might be fighting funding cuts next year.)
The U.S. Senate draft fiscal year (FY) 2023 Labor-HHS-Education Subcommittee Appropriations bill and associated explanatory statement released July 28, if passed by Congress, would provide a $33,800,000 increase for IMLS overall, maintaining much of the previously reported OMS increases proposed by the U.S. House of Representatives. Most notably, the legislation would include a $20 million funding increase for improving museum and library facilities, according to the explanatory statement noted in our September Alliance Advocacy Alert.
AAM survey results underscore the need: Nearly forty percent of responding museums plan to make investments into their building, HVAC equipment, and other infrastructure to improve energy efficiency and reduce the environmental impact of their operations. Funding negotiations have begun and now is the time to advocate for a much needed funding increase for OMS and secure a new funding resource for museum facilities.
What Can I Do? Now is a critical time to make sure your Representative and Senators know how much their support of this funding matters to constituents like you. We urge you to take a moment right now, using our quick and easy template, to contact Congress in support of OMS and new facilities funding at IMLS. While AAM continues to communicate with Congressional offices, it's critical that your legislators hear directly from constituents like you about this important funding. If you contacted your legislators already but have yet to hear back, please send another message. Reaching out again can help make sure your voice is heard.
Important PSLF Deadline Coming Up October 31

Free Public Service Loan Forgiveness Webinar – October 18, 3:00 pm Eastern
Time is running out for nonprofit employees, including museum employees, to take advantage of the limited Public Service Loan Forgiveness (PSLF) waiver. If you work for a nonprofit, including a nonprofit or governmental museum, and have federal student loans, you only have until October 31 to apply for this temporary expansion of the program. Even payments that previously didn't count toward forgiveness of your student loans could be eligible under this limited-time program. Join this free national webinar coordinated by AAM partner, the National Council of Nonprofits, to hear from experts – and have your questions answered – about Public Service Loan Forgiveness. Register Today. If your loan has been forgiven through the PSLF program, please share your story. It will assist with our advocacy efforts.
Charitable Giving Coalition Fly-In November 15-16

AAM is an active member of the Charitable Giving Coalition and will be participating in the coalition's Grow Giving Now DC Fly-In, taking place November 15-16. The goal of the fly-in is to urge Congress to include the renewal and expansion of the universal, non-itemizer charitable deduction in an anticipated year-end tax package. There is no cost to register for the event. Please reach out to governmentrelations@aam-us.org if you register and plan to participate.
Get #VoteReady: Check Out Our Nonprofit Voter Resources

Have you seen our full informational suite of Nonprofit Voter Resources? There are many nonpartisan ways to get Vote Ready between now and Election Day. Here are a few things you can do:
Don't wait until Election Day! Access all of our Nonprofit Voter Resources today.
Does your museum participate in allowable election activities, such as serving as a polling place (like these museums)? Serving as a local polling place is a powerful way to increase voter access and connect with your community. Get started by reaching out to your local elections office today. Let us know about your activities so we are aware of efforts across the museum field.
Save the Date: Museums Advocacy Day will be in-person in Washington, D.C., February 27-28, 2023!

Museums Advocacy Day is a unique opportunity to join with fellow museum professionals and supporters to speak up for museums. Together as a field, we've defeated several threats to eliminate federal agencies supporting museums and helped secure billions of dollars in financial relief that enabled many museums to survive and saved thousands of museum jobs. As museums across the country work to recover and help their communities rebuild, we must keep making our case to Congress. Legislators do not know how their decisions affect museums if they don't hear directly from you–the museums and people they represent. The skills, resources, information, and insights you'll gain as a participant will help sustain your museum's future and the future of the field, while building life-long skills you can use throughout your career.
Save the date for Museums Advocacy Day 2023, with more details soon to come! Stay tuned for updates on this page, in newsletters, and on social media (Twitter | Facebook).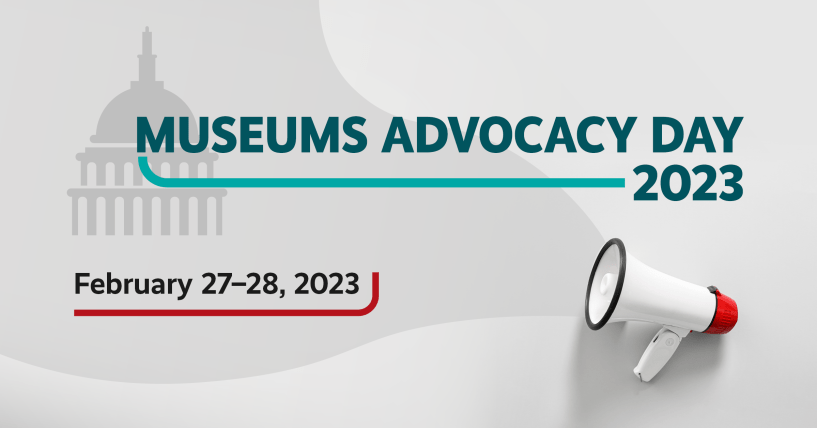 Visit http://www.aam-us.org/advocacy to access all of AAM's advocacy resources.