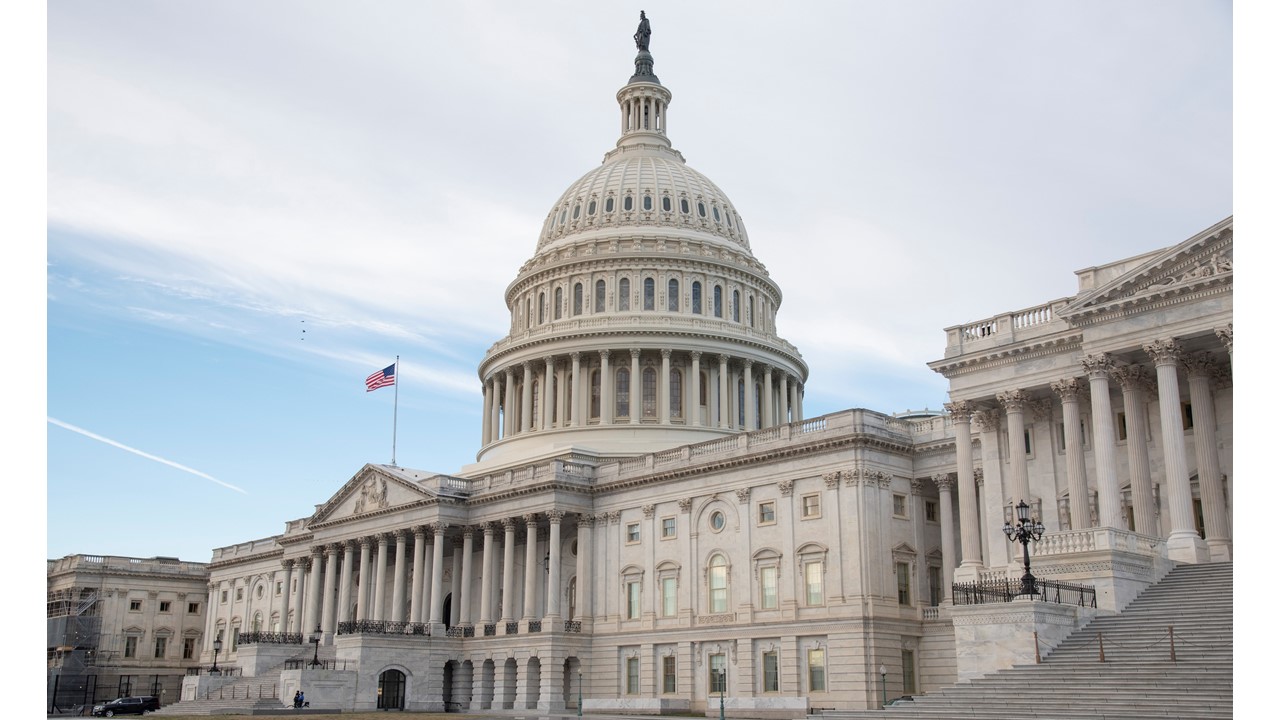 Advocacy Alert – November 17, 2023
In this Alliance Advocacy Alert:
FY 2024 Funding for Museums: A Critical Time to Contact Congress in Support of OMS
Registration Now Open: Museums Advocacy Day 2024 in Washington, D.C., Feb. 26-27
Congratulations Advocates: Amendments to Eliminate NEA and NEH Funding Defeated!
A Critical Time to Contact Congress in Support of FY 2024 Funding

A federal government shutdown has been avoided for now with a stopgap measure enacted Nov. 16 that maintains funding at fiscal year (FY) 2023 levels to Jan. 19 for four of the twelve annual appropriations bills and to Feb. 2 for the remaining eight bills. This extension buys time but doesn't change that Congress still has a lot of work to do to negotiate appropriations legislation for FY 2024, which began on October 1.
Take Action Now! As the House and Senate work to advance FY 2024 spending bills, it's critical to urge your legislators to support at least $55.5 million for the Office of Museum Services (OMS).
So far, a House appropriations subcommittee approved a bill that, if enacted, would provide funding level with FY 2023 of $55.5 million for OMS, while the full Senate Appropriations Committee approved a bill that would cut FY 2024 funding for OMS by $3.25 million. (For additional appropriations details, see the August 4 Alliance Advocacy Alert.) The House began, but did not complete, debating the Labor-HHS-Education Appropriations bill, which funds OMS, just prior to recessing for the Thanksgiving holiday. Thanks to your ongoing advocacy, no amendments seeking to cut or eliminate IMLS/OMS have been offered.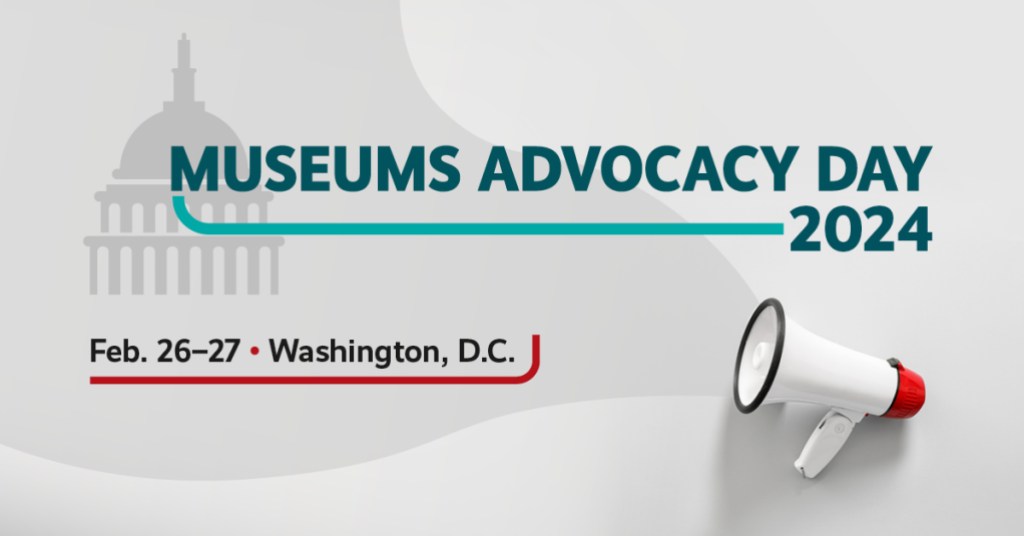 Register Today for Museums Advocacy Day 2024 in Washington, D.C., Feb. 26-27

We are thrilled to share that registration is now open for Museums Advocacy Day 2024.
For over 15 years, Museums Advocacy Day has mobilized museum advocates nationwide to help ensure we reach every member of Congress with our message that museums are worthy of federal support and are essential to communities. Together, we communicate with lawmakers and their staff to ensure museums are included when crucial legislative policies are enacted and critical funding decisions are made. AAM provides the resources and information you need to advocate for museums in February and year-round from wherever you are. Don't miss this powerful opportunity to combine our collective voices to share the unique value of museums of all types and sizes across the country. Your participation matters.
Learn more and book your room in our deeply discounted Museums Advocacy Day housing block!
Congratulations Advocates: Amendments Defunding NEA and NEH Defeated!

On Nov. 2 the Alliance and advocates around the country mobilized through AAM's online action center and additional messages to their Representatives, urging them to oppose amendments offered by Representative Scott Perry (R-PA) to the FY 2024 House Interior Appropriations bill to eliminate funding for the National Endowment for the Humanities (NEH) and the National Endowment for the Arts (NEA). During House floor consideration both amendments were resoundingly rejected with strong bipartisan majorities and neither passed. (The amendment to defund the NEA failed 129 – 292 and the NEH 132 – 292). Please take a moment to thank your Representative if they voted "no" on what could have been devastating amendments. There is a long way to go in the remaining FY 2024 appropriations process and the Alliance will continue to monitor for any additional threats to programs that support museums. Our continued advocacy for museums will be critical in the weeks ahead. Thank you for your advocacy for museums. Your voice matters!
_________________________________________________________________________________________________________________
Your steadfast advocacy efforts make a critical difference in building needed support for museums and museum professionals.
Looking for more advocacy tools and resources? Visit the Advocacy section of our newly-updated Resource Library today!
Visit http://www.aam-us.org/advocacy to learn more about AAM's advocacy for museums.