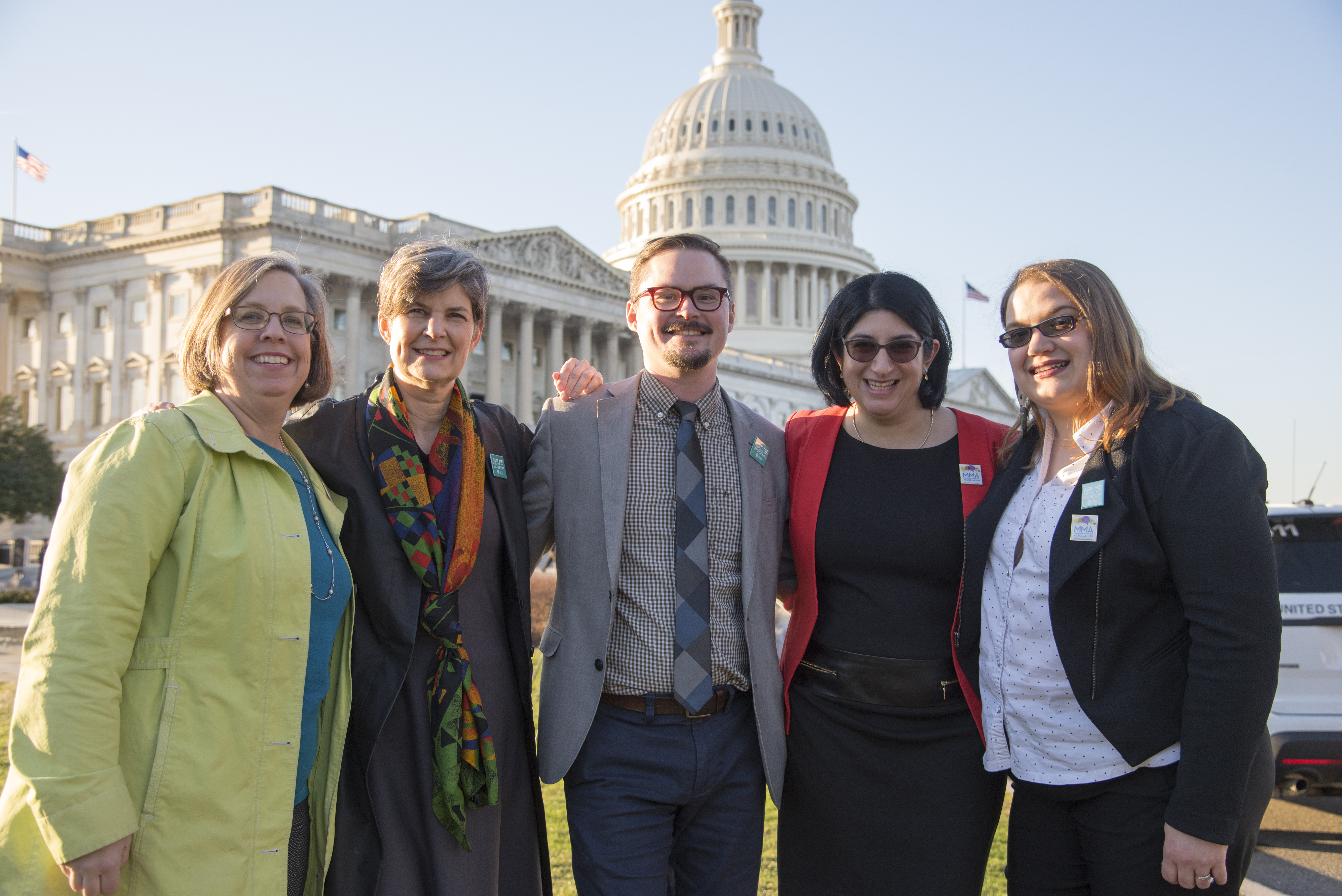 Advocacy
Museums of all kinds are critical educational, cultural, and scientific institutions in our society, but the value of our work is not always fully understood. Use these resources to effectively communicate your museum's and our field's impact with policymakers, the press, and the public.
Critical Advocacy Data & Reports
5 Steps to Get Started Advocating for Museums
New to advocating for museums, or need a refresher? Anyone and everyone can be a great advocate for museums, regardless of your job, location, or experience. Use the five steps below to jump into museums advocacy and strengthen your advocacy skills for the field, your museum, and yourself!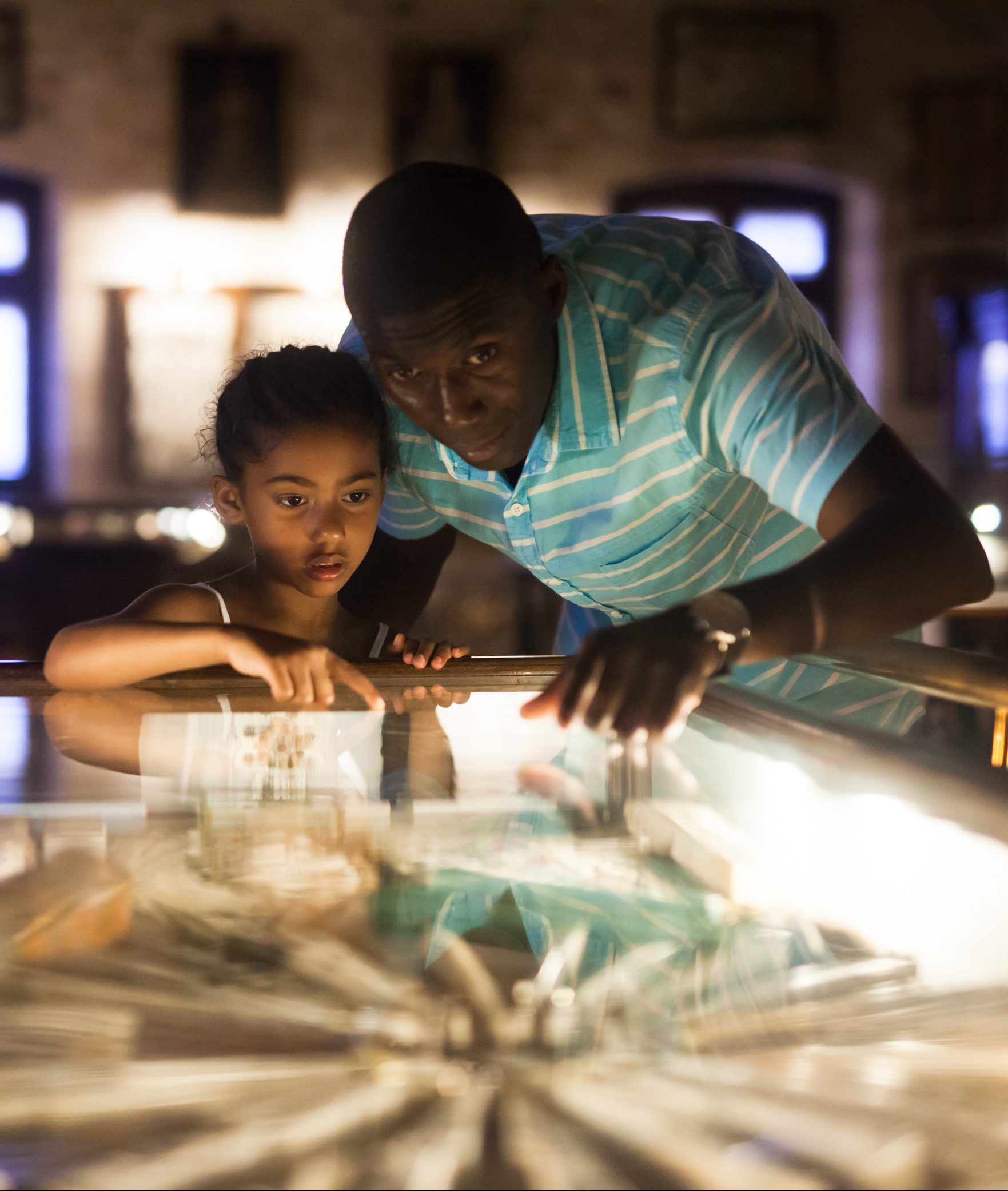 1. Know the Facts
An empowered advocate is an informed advocate. Brush up on the topline facts and data about the impact of museums so you can make the case for museums in any conversation. Did you know?
More people visited an art museum, science center, historic house or site, zoo, or aquarium in 2018 than attended a professional sporting event.
Museums spend over $2 billion each year on education activities; the typical museum devotes three-quarters of its education budget to K-12 students.
Museums preserve and protect more than a billion objects.
The American public regards museums as highly trustworthy—ranking second only to friends and family, and significantly more trustworthy than researchers and scientists, NGOs generally, various news organizations, the government, corporations and businesses, and social media.
96% of Americans would think positively of their elected officials for taking legislative action to support museums.
2. Sign up for Advocacy Alerts
How can you stay up to date on the latest issues impacting museums? Leave the heavy lift to us. Sign up for advocacy alerts to receive emails on the issues facing museums and how you can help. Can't wait to get started? View all previous advocacy alerts here.
3. Get to Know Your Legislators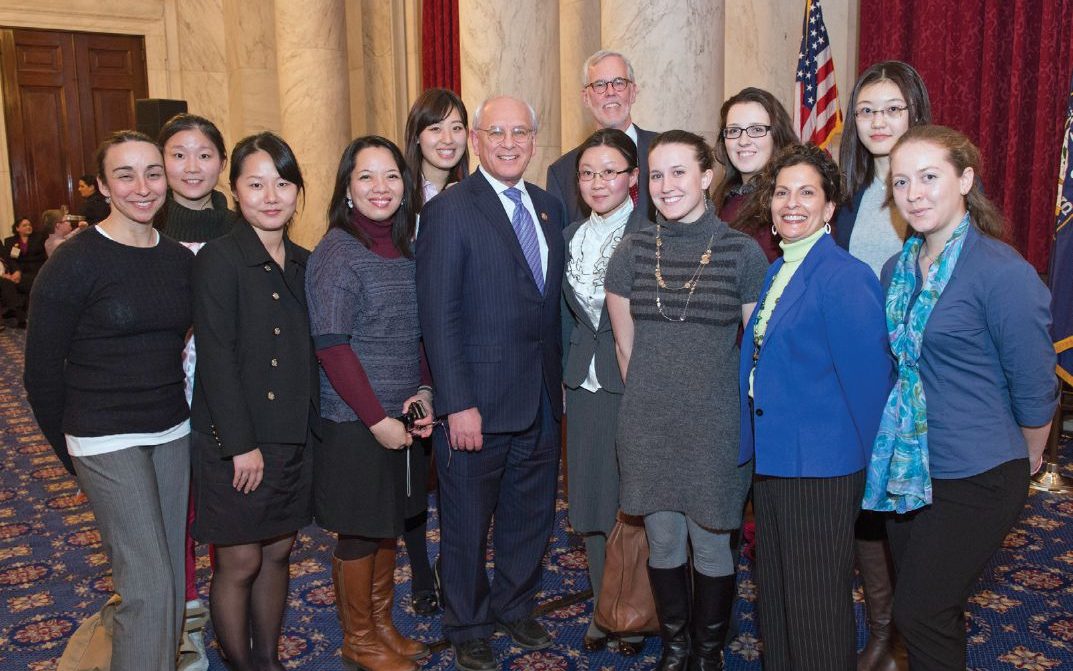 Find out who your legislators are, what subcommittees they serve on, how to get in touch with them, and do some research about their priority areas so you can find out what matters most to them and how to most effectively advocate for museums.
4. Learn about Policy Issues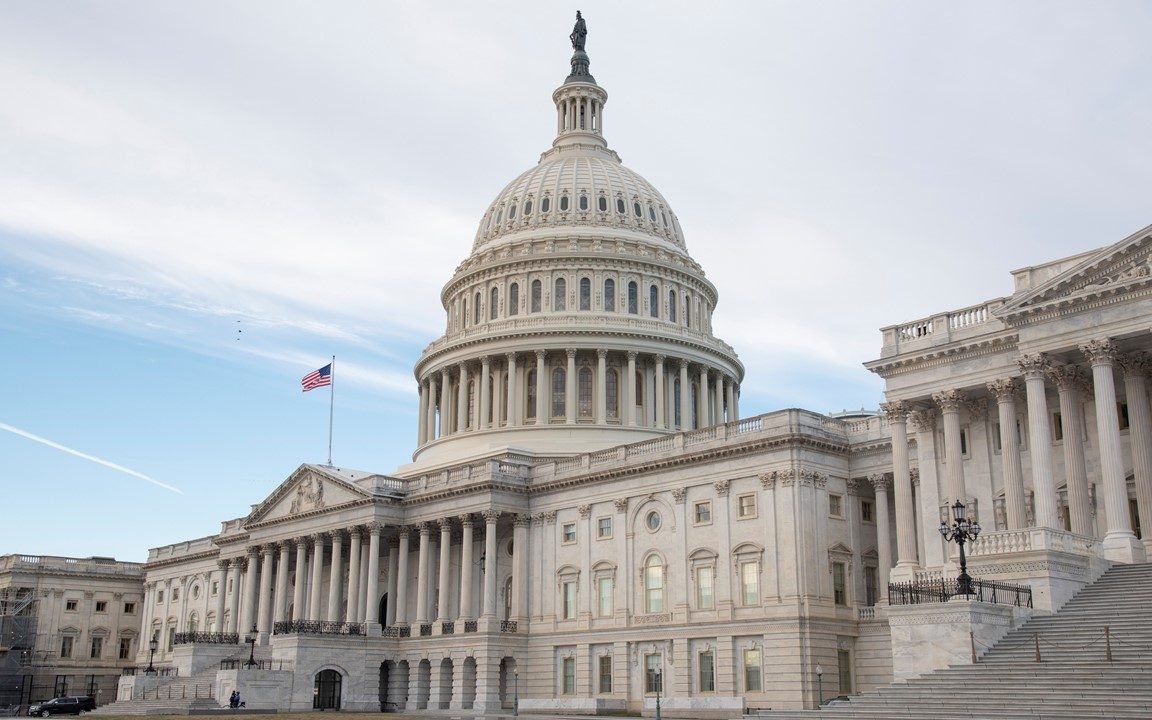 Now that you've got your museum facts and know a little more about your legislators, get yourself up to speed on the national policy issues impacting museums. The AAM policy agenda is developed in partnership with the broad museum community.
5. Share Your Economic Impact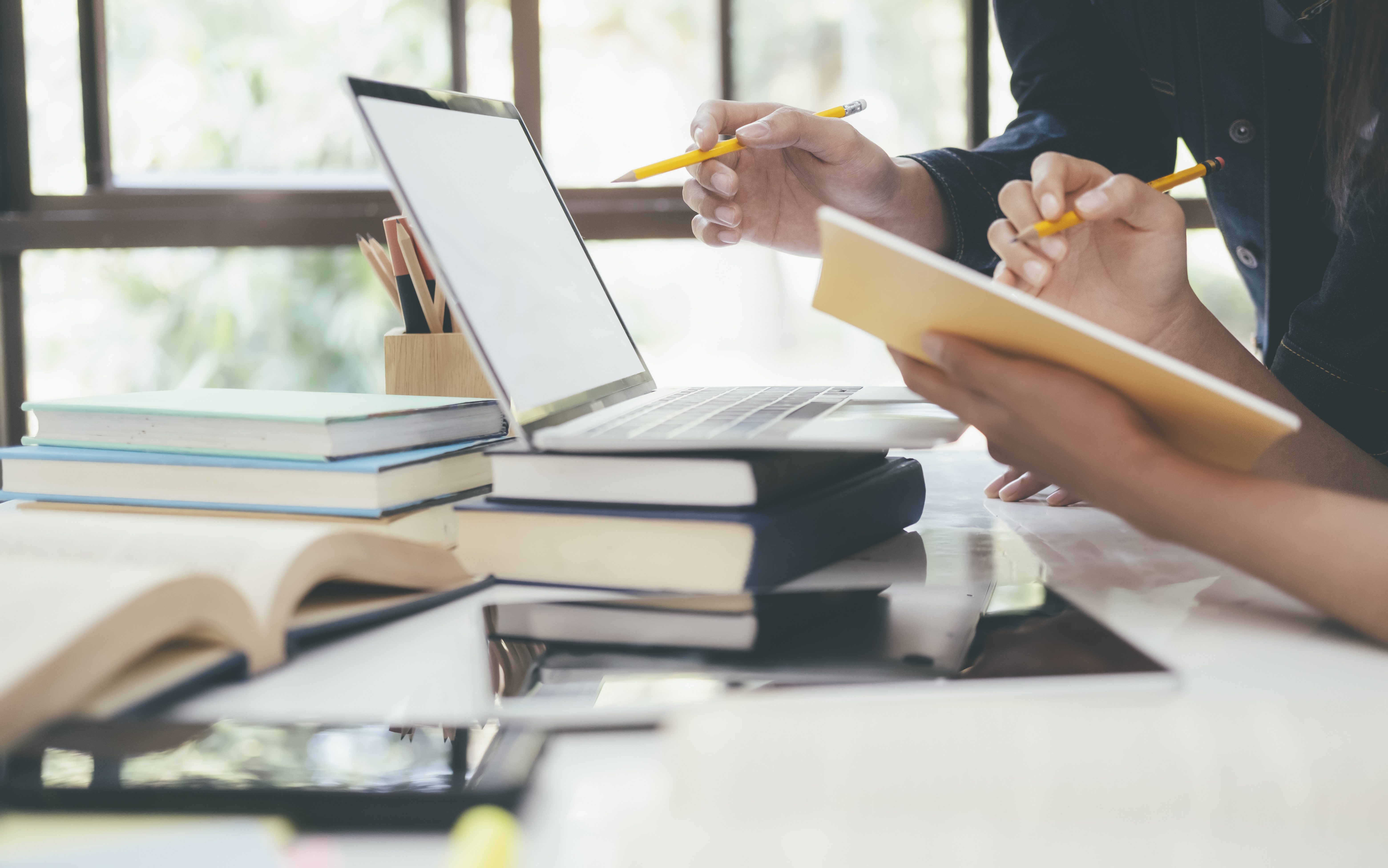 Did you know that museums contribute $50 billion to the U.S. economy each year? Legislators and funders need to know your museum's impact. Complete your museum's economic impact statement and share it with your legislators.
"Little did I know…how vitally human these buildings are and how many people are involved in the organic operations of the place and the forward thinking of the exhibitions that are being made."

Don Wildman, Host, Mysteries at the Museum, Travel Channel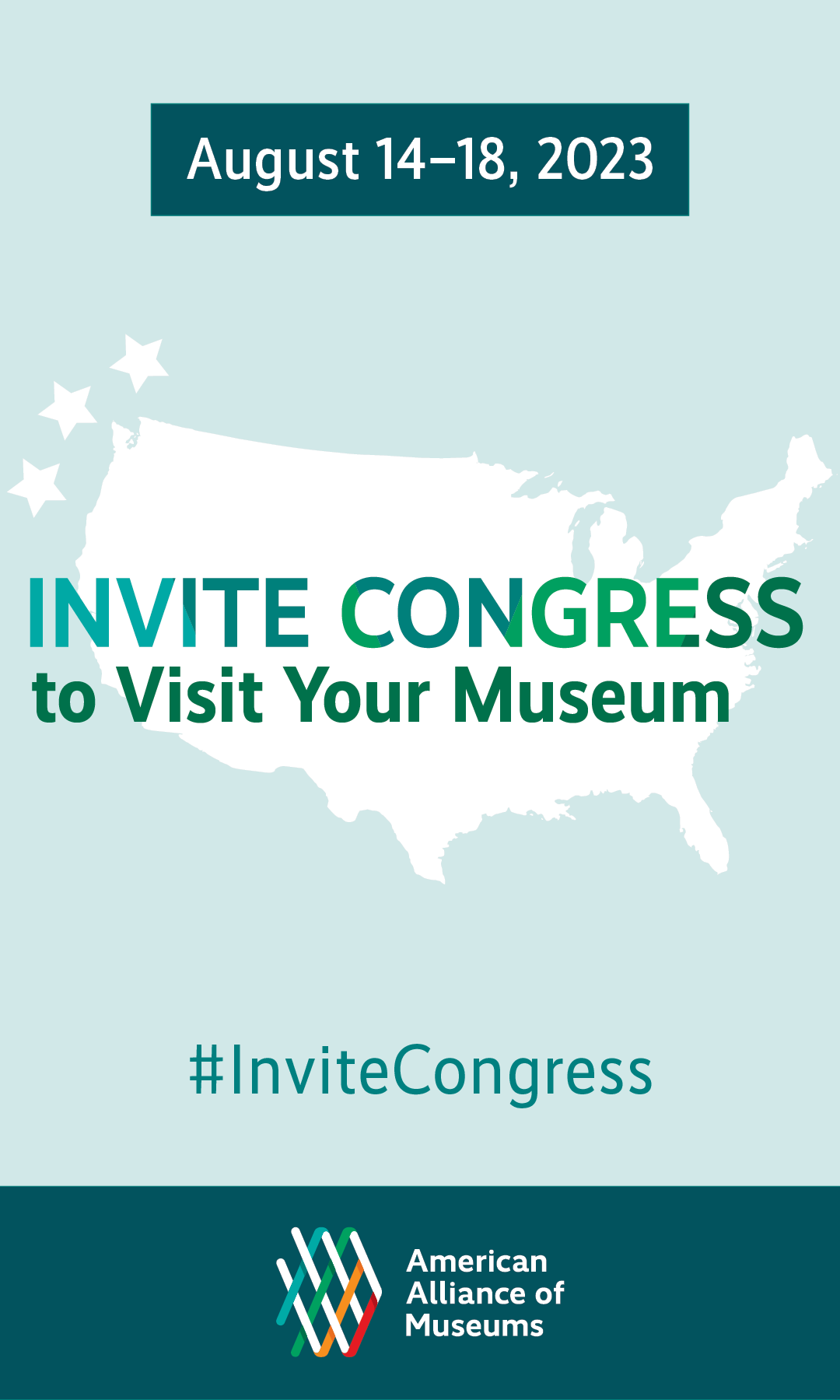 #InviteCongress 2023 is August 14-18
Invite Congress to Visit Your Museum
Inviting local, state, and federal elected officials and their staff members into your museum is a powerful way to show them the unique work museums do–from world-class exhibitions to working with local students and community members on critical life skills.
Since 2012, the national, field-wide #InviteCongress effort has encouraged and empowered museums of all types and sizes to invite their federal, state, and local legislators and stakeholders into the museum for a firsthand look at the powerful work of museums and museum professionals. Elected officials are engaging in in-person and virtual events and meetings with constituents. As Congress actively considers funding and other issues affecting museums, it is critical that museum advocates continue to make the case for federal, state, and local support for museums to legislators.
Use our step-by-step How-To Guide below to get started today, and don't forget to use #InviteCongress on social media!

Become an AAM Member Today!
Instantly access hundreds of advocacy resources, plus thousands more on topics from education to strategic planning when you become an individual or museum member.