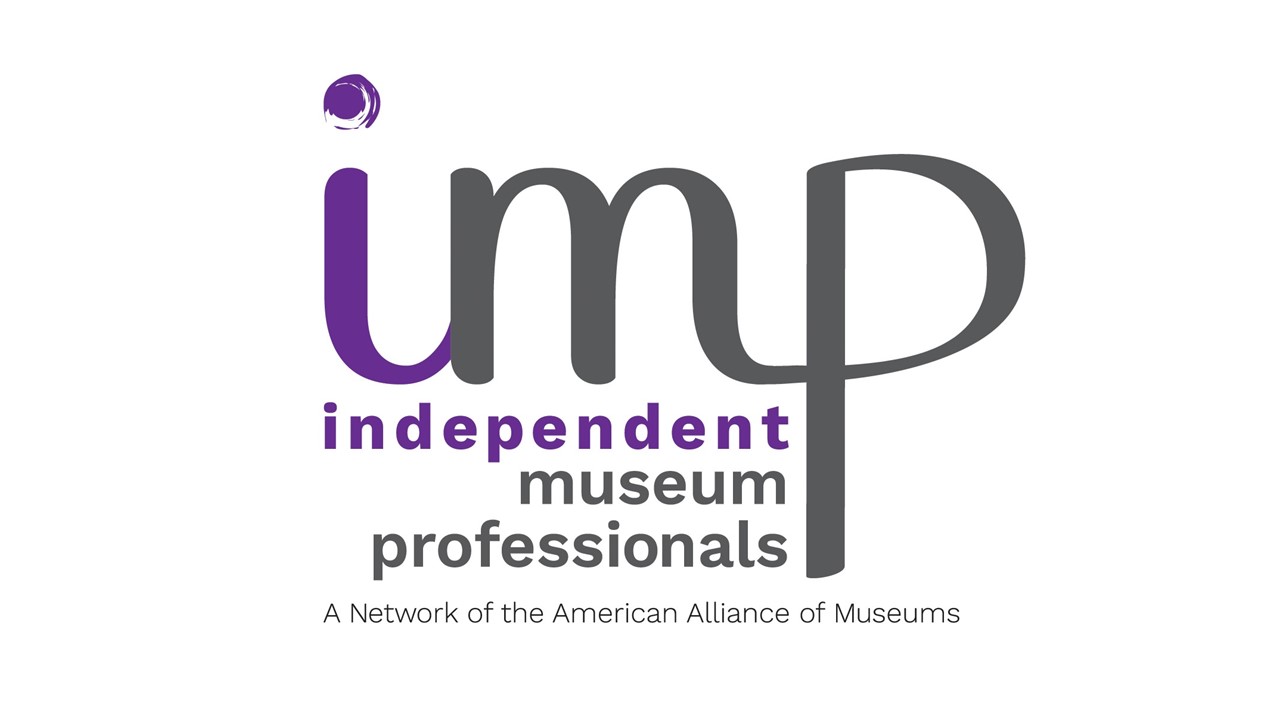 Independent Museum Professionals
Consultant, freelancer, independent professional, those making a career from multiple institutions. There are many names for those who don't fall under the umbrella of a single institution, but instead are doing their best to hold umbrellas over their own heads.
Independent museum professionals come from every corner of the museum field – educators, curators, registrars, exhibit designers, fundraisers, public relations, etc. – and have common needs that go beyond their content specialty. This Professional Network aims to help fill those gaps.
The purpose of this network is:
to have a place where independent museum professionals can connect and ask questions of others who do this kind of work both at in-person events and through digital forums
to help the wider museum field understand how to effectively find and use independent museum professionals by providing printed and digital resources, workshops and networking events
to help independent museum professionals find targeted professional development that will help people at each stage of their careers by collaborating with other groups both inside AAM and externally
to collaborate with other Professional Networks on programs that benefit ALL museum professionals and support institutions in their use of independent museum professionals
Mission
The Independent Museum Professionals network provides a central hub of resources, knowledge, and connections. It actively works to support independent museum professionals, to strengthen the relationship between independent museum professionals and museums, and to advance the museum field.
Programs
IMP is excited to offer engaging and thought-provoking free programs geared toward independent museum professionals and designed to:
Create a sense of community
Provide support and resources for practitioners
Advance the museum field
Upcoming gatherings can be found on the AAM Calendar of Events.
Steering Committee Recruitment
The Independent Museum Professionals (IMP) network, representing more than 1,000 museum consultants and contractors, is seeking applications and self-nominations for the IMP Steering Committee.
Steering Committee members serve for three-year terms. Duties include attendance at monthly meetings (online), taking leadership of an IMP initiative or program, and promoting the aims of IMP and the interests of independent museum professionals. The time commitment is typically 6-10 hours a month. IMP is committed to nurturing greater inclusivity and strives to have its Steering Committee be representative and reflective of the diverse professionals and museums we serve.
If you are interested in applying for a future Steering Committee seat or in learning more, please contact Lisa Hanover at LHanover427@hotmail.com.
What does it take to mobilize institutions to question their role in society, shift their culture, and better serve their communities? How can independent museum professionals inspire their …
In this webinar, Dina Bailey of Mountain Top Vision discussed how the last year has affected diversity, equity, accessibility, and inclusion efforts in the museum field and where our …