Join the Cause: Speak Up for Museums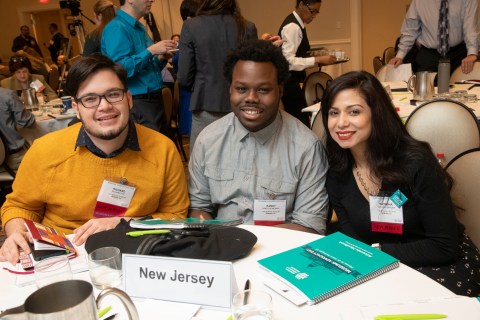 Over the course of the pandemic, our field has generated unparalleled levels of advocacy for museums. Advocates sent more than 62,000 messages to Congress, created the largest Museums Advocacy Day with over 600 participants, and spurred legislative action resulting in billions of dollars in financial relief that enabled many museums to survive and saved thousands of museum jobs.
You can empower every museum professional and supporter by providing access to year-round advocacy tools and information so they can make the case for museums, understand the issues, and share stories of community impact with Congress, state, and local elected officials.
Make your donation today and support these critical resources that AAM provides at no cost to museums and our allies:
Your donation supports advocates at this critical time when financial relief is still needed for museums and their staff. As lawmakers continue to advance recovery legislation, effective advocates are critical to reaching Congress and making our case for museums all year round.
Contribute today and Speak Up for Museums!
Your voice matters. You don't have to be in Washington, D.C. to make the case for museums. Repeatedly, advocates have secured bipartisan Congressional support for federal agencies supporting museums and defeated efforts to eliminate federal cultural agencies (IMLS, NEA and NEH). Your support will help advocates continue to make the case for museums.
For over 100 years, the American Alliance of Museums has been championing the cause of museums, and helping museums steward their collections professionally and ethically. AAM is the one organization representing all types of museums, from art to zoo, and including history, science, children's museums, and much more. Thank you for supporting the cause of museums!