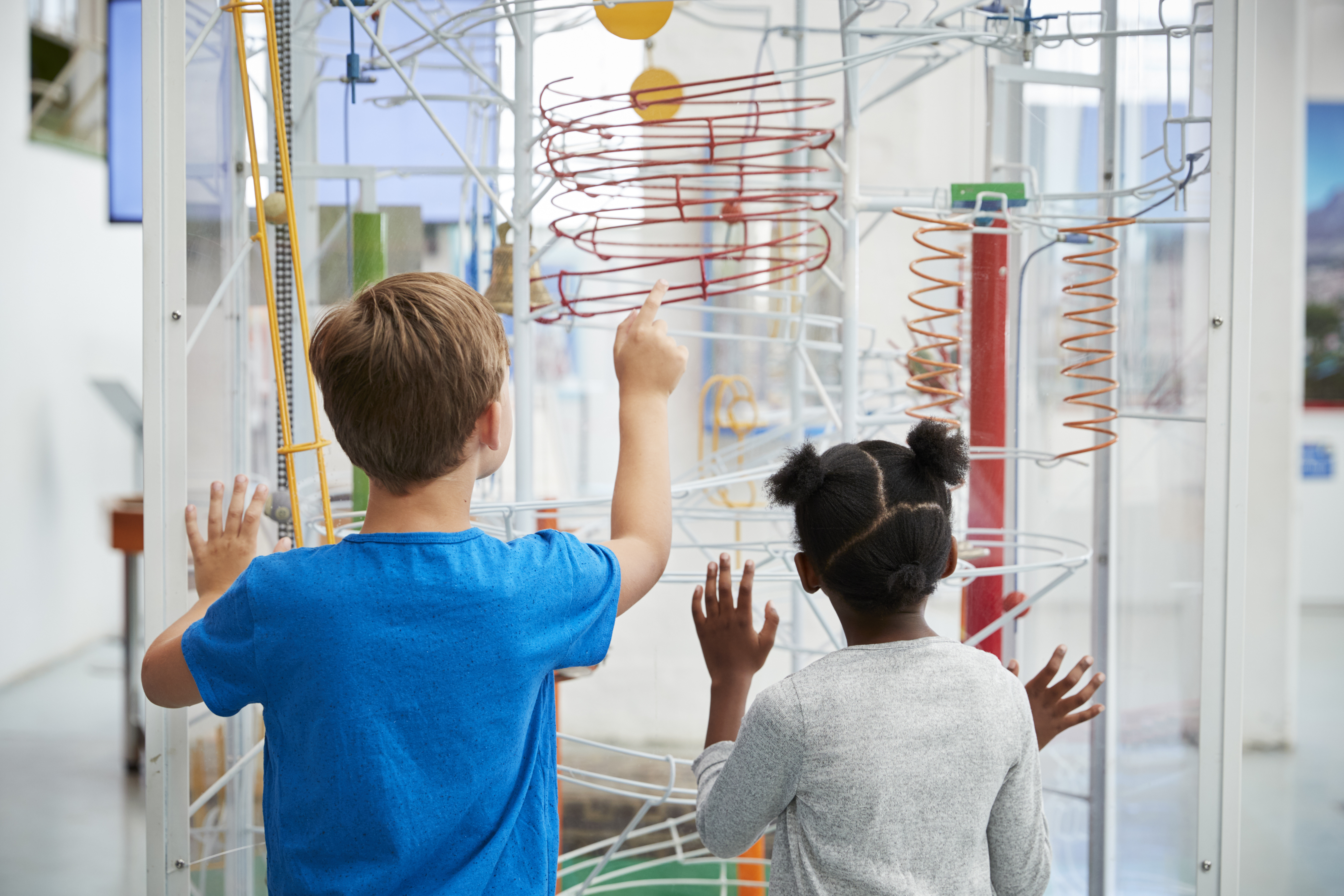 Community Engagement
To be relevant to the communities they serve, museums must commit to consistent and reciprocal engagement with those communities. Browse dozens of resources on community engagement below.
Building Audiences
Museum leaders today are looking for strategies to better reach new audiences and address changes in the leisure preferences of existing audiences but finding approaches to help ensure the long-term success of your museum is no easy matter.
Building Audiences brings together thought leadership, evidence-based research, case studies, and lessons learned to help you align your organization around effective practices for knowing and better engaging your visitors.
Watch & Talks
Use these Watch & Talks to facilitate a discussion at your museum about building audiences. Watch & Talks include pre-recorded content and accompanying discussion guides.
Fact Sheets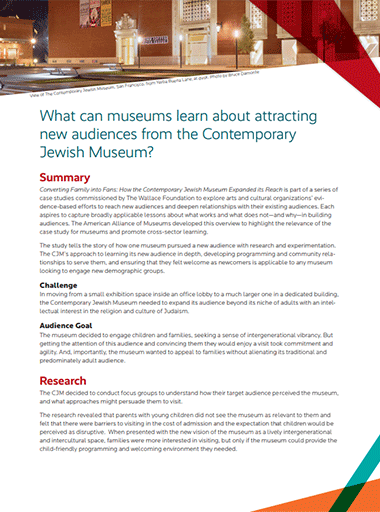 Browse nine fact sheets with research, strategies, insights, and discussion questions on attracting new audiences from across the arts sector from museums, opera and ballet companies, and more.
Planning Toolkit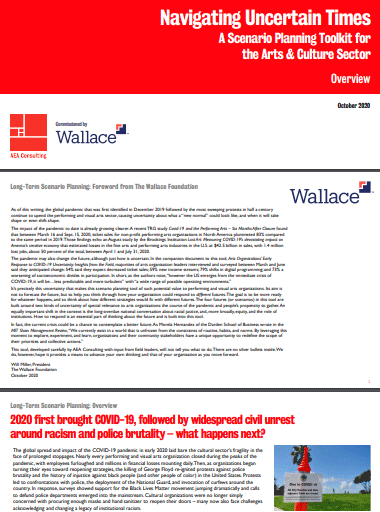 Navigating Uncertain Times: A Scenario Planning Toolkit for the Arts and Culture Sector is designed to help arts organizations think through how to respond to various future conditions.
Recent Book Titles
Museum magazine
Become an AAM Member to receive print and digital copies of our award-winning, bi-monthly magazine, Museum, including immediate access to the archive with all of the articles in March/April 2022 issue, Reflections on Community.