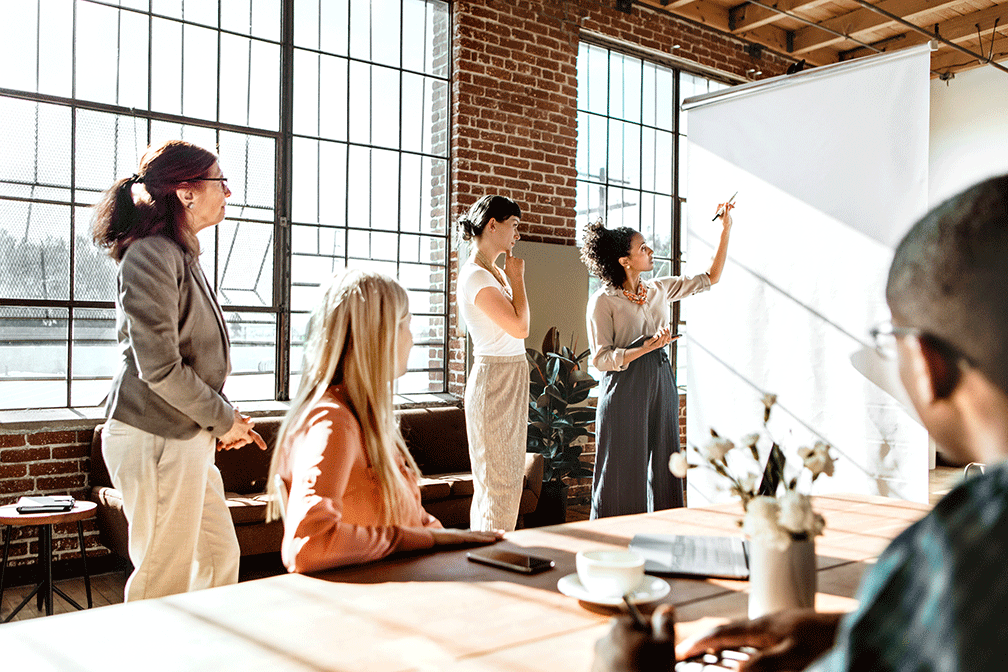 Governance and Leadership
The governance of museum trustees and directors provides the very foundation for the museum's success. Together, the board and the director set the direction of the museum, obtain and manage the resources needed for it to fulfill its mission, and ensure that it is effectively serving its community.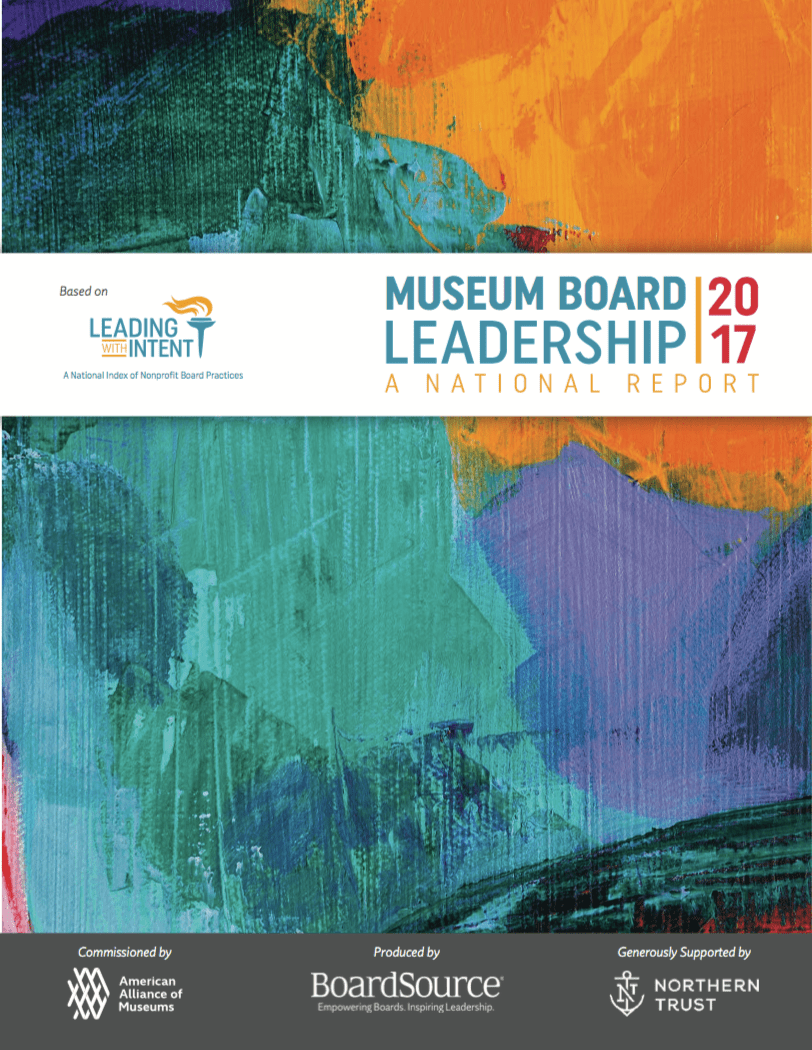 Update: This report will be updated in 2023-2024, with more information coming soon.
Museum Board Leadership Report 2017: A National Report
Museum Board Leadership 2017 was a landmark report commissioned by AAM, grading boards on a wide variety of policies, practices, and performance metrics. The survey was conducted in partnership with BoardSource and Northern Trust. Key Findings included:
Two-thirds of museum directors said their boards had a positive impact on their job satisfaction.
Museum boards gave themselves a B- grade overall, on par with other nonprofits; however, the vast majority of museum boards did not formally assess their performance.
Museum directors and board chairs believed board diversity and inclusion were important to advance their missions but had failed to prioritize action steps to advance these priorities.
Eighty percent of museums gave themselves a grade of C or lower on monitoring legislative and regulatory issues with the potential to impact the organization.
Museum board chairs were actively engaged in fundraising activities and identified fundraising as the most important area for improvement.
Join the CEO & Directors Community on Museum Junction
Are you a museum director or CEO?
AAM's Museum Junction, our online hub of over 50,000 museum professionals, has a specific community for museum CEOs and directors to connect, share ideas, and swap advice with peers across the field.
This AAM Membership benefit is available to anyone through 2023.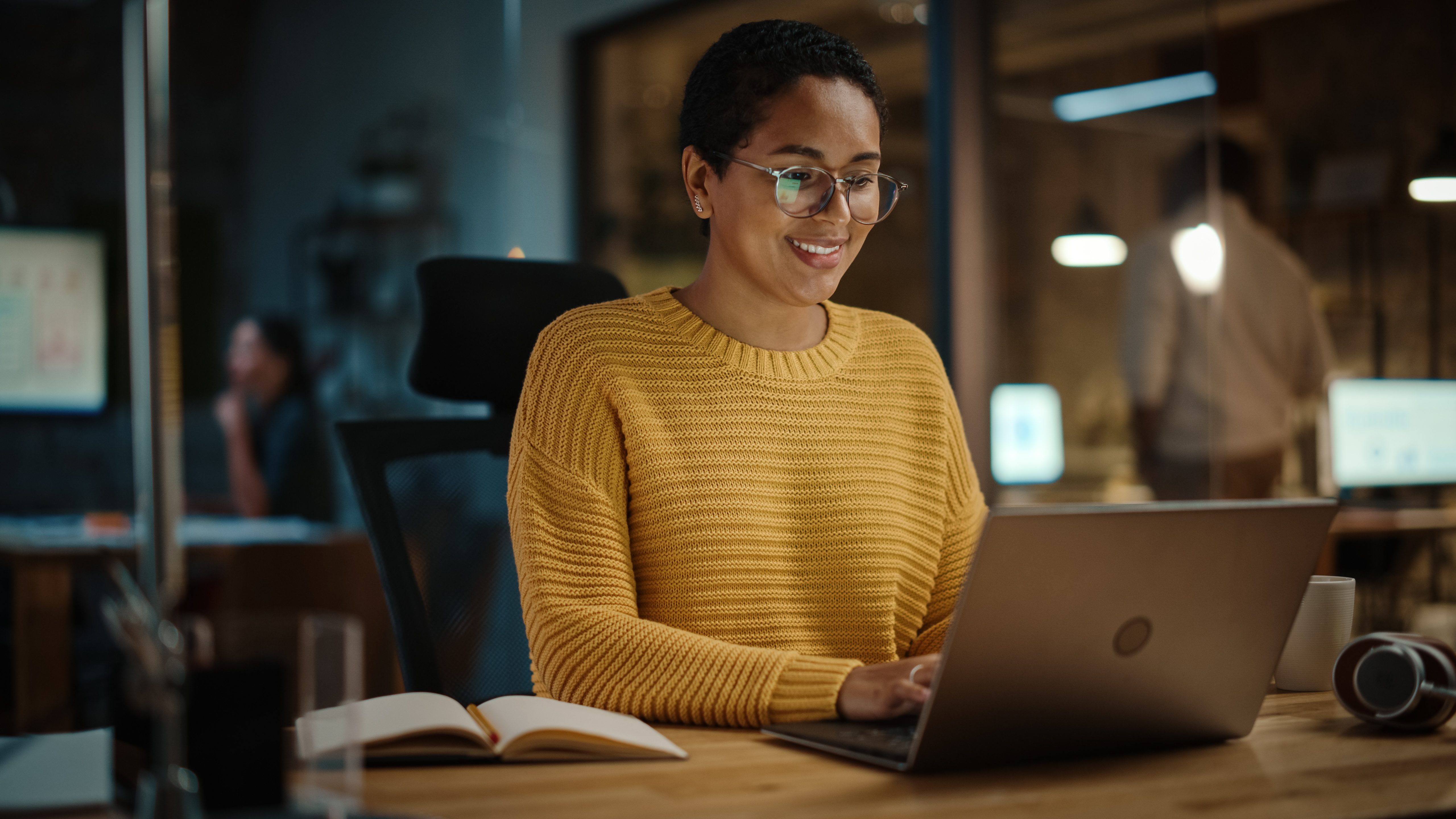 Trustee Resource Center
The Trustee Resource Center was established as part of our Facing Change: Advancing Museum Board Diversity & Inclusion initiative and serves as a hub of resources for museum board members committed to DEAI and advocating for their museums. With resources on advocacy, governance, and DEAI, the trustee resource center is updated regularly.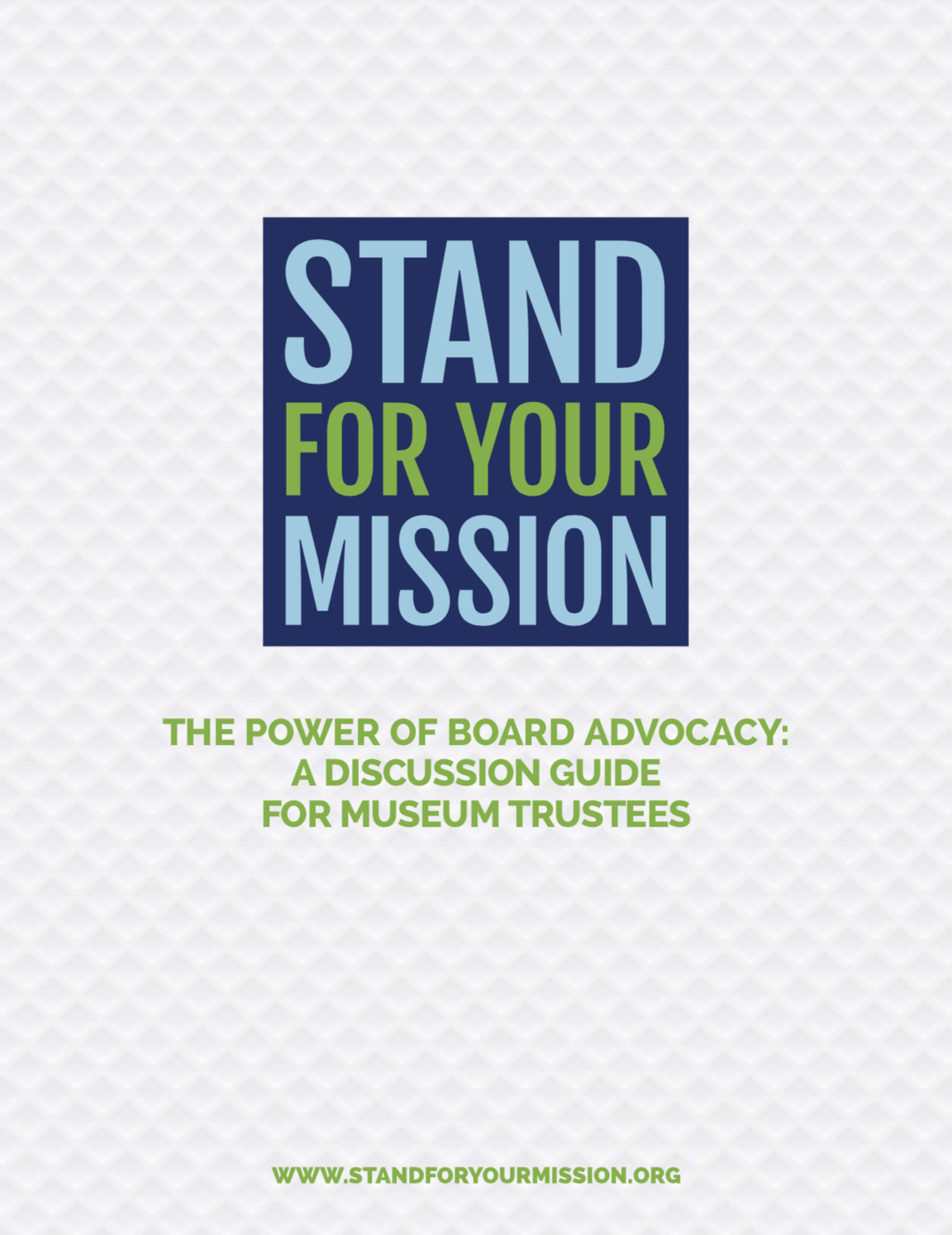 The Power of Board Advocacy
Stand for Your Mission
At our core, we know the intrinsic value of museums. All too often, however, our missions are compromised by limited resources or, worse, misguided notions about museums being amenities and, therefore, unworthy of public support. As museum leaders, we need to help our communities and decision-makers understand the importance of museums.
This report created in partnership with BoardSource is a discussion guide for museum leaders—especially directors and trustees—to get involved in advocating for museums.
Ethics, Standards, and Professional Practices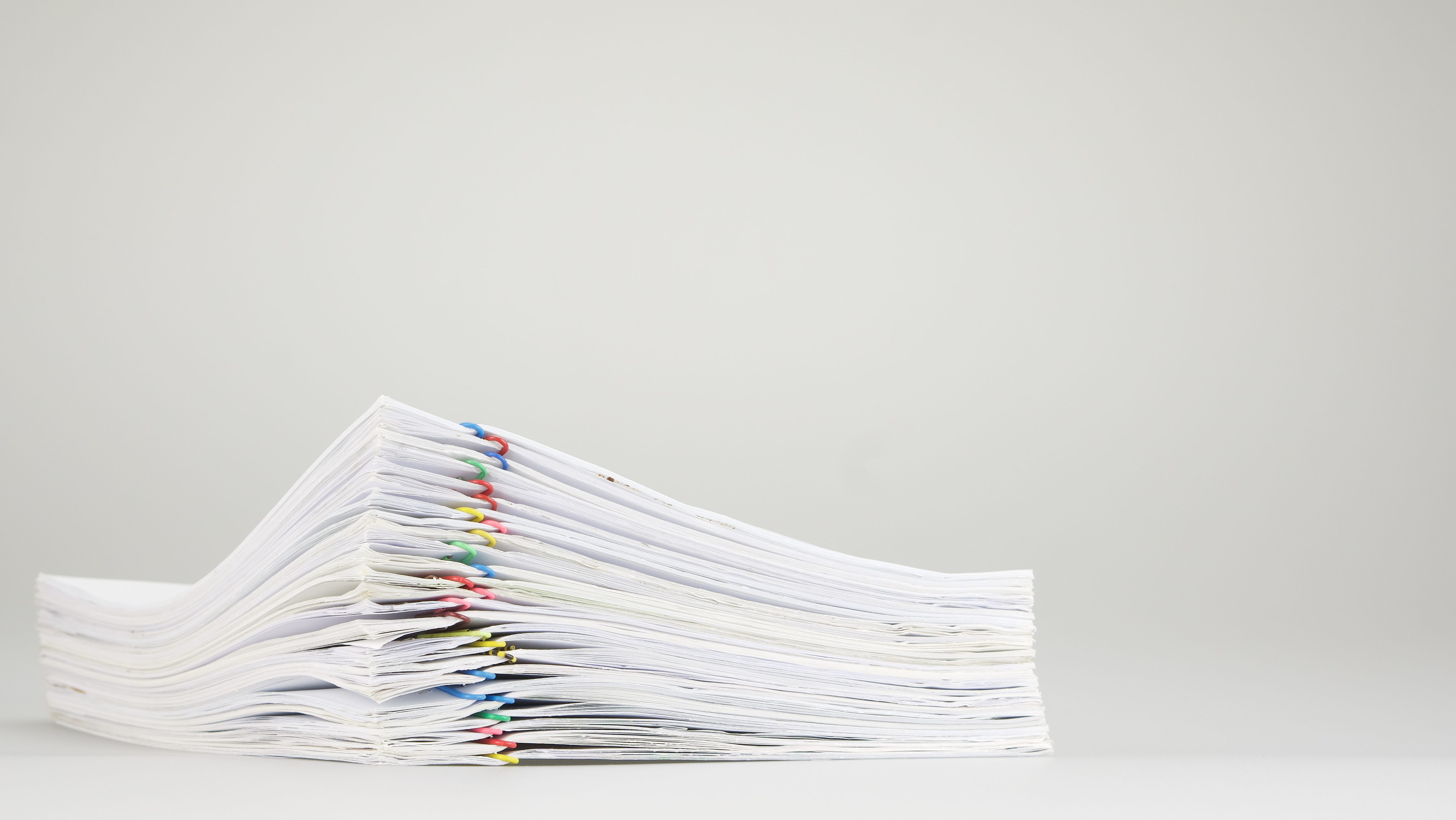 Excellence across the museum field begins with the ethics and standards that the field sets for itself to promote accountability, provide a basis for good decision-making, and prove a museum's worthiness of public trust.
2022 Report from the Excellence in DEAI Task Force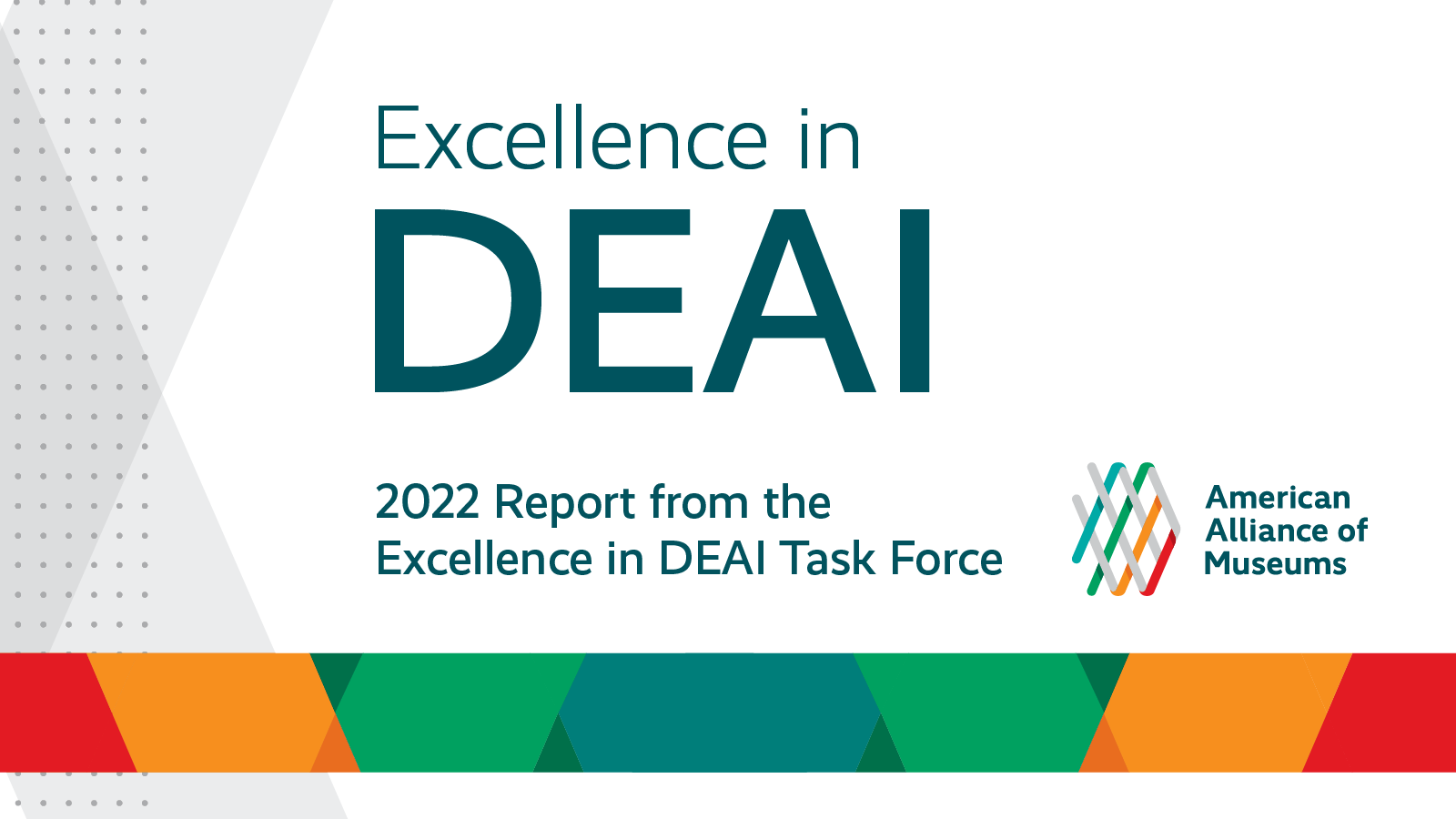 This report lays the groundwork that allows our field to establish a common set of Core Concepts and Key Indicators of excellence in DEAI, and offers strategies for assessing and measuring excellence in DEAI in museums.
Museum CEO Community on Museum Junction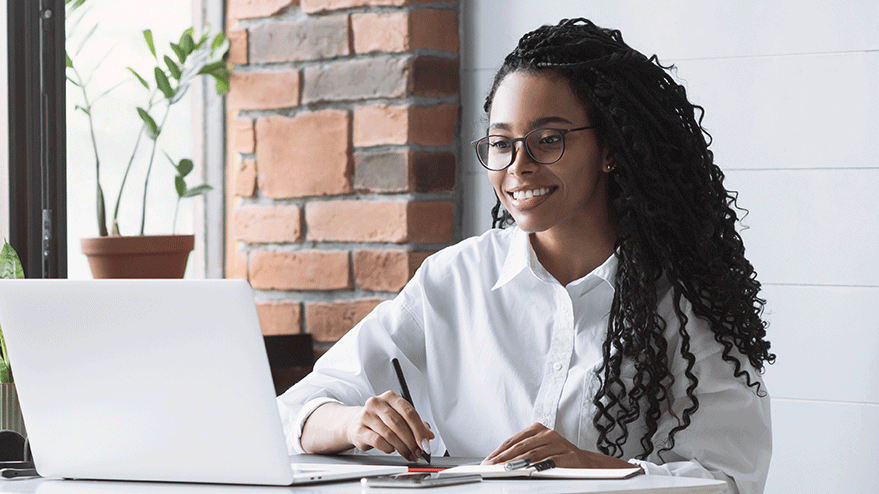 Join your peers online! Hundreds of museum directors and CEOs participate in the members-only Museum CEO virtual community on Museum Junction to make connections, swap advice, and share resources.
Recent Governance and Leadership Book Titles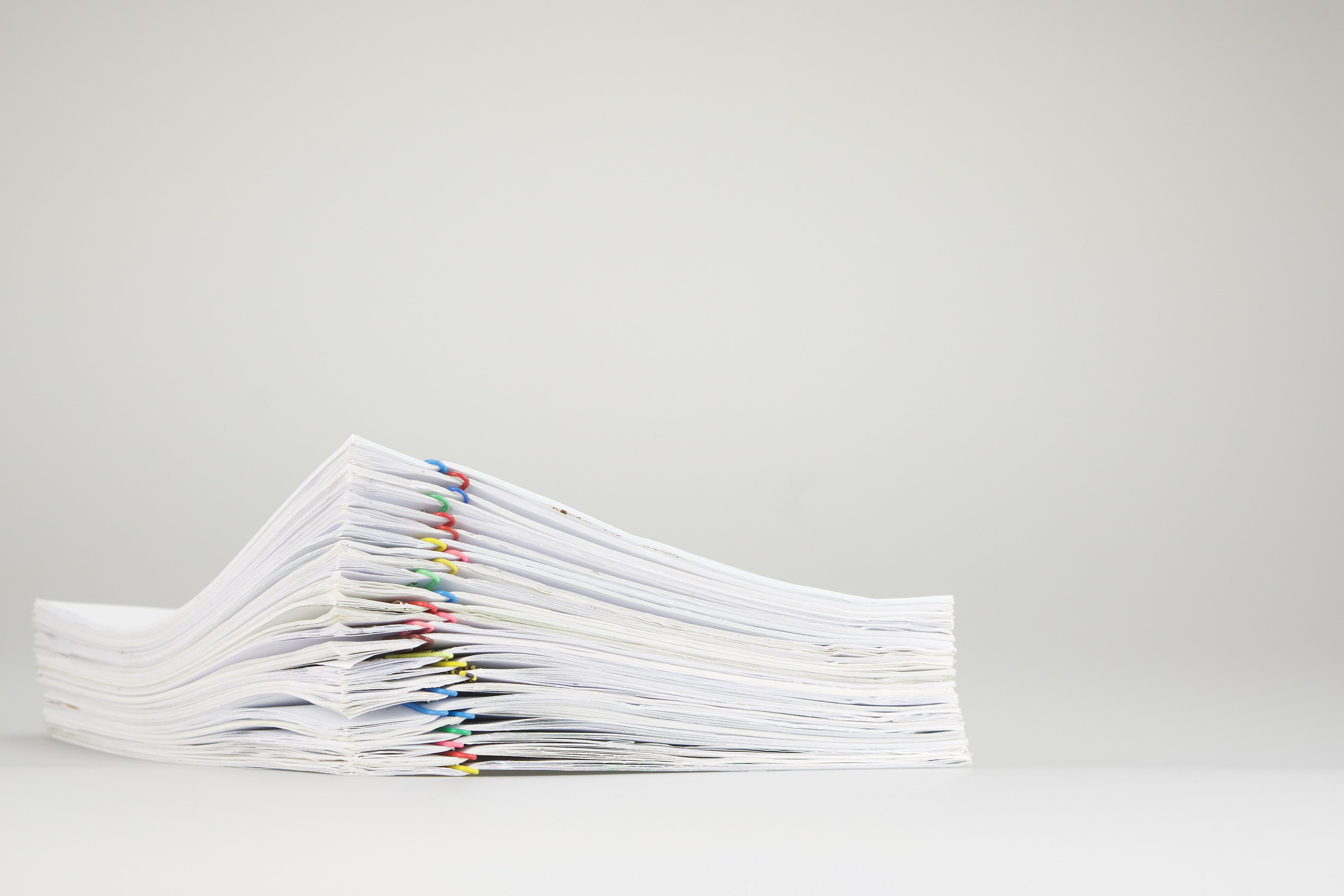 Access Sample Documents for Good Governance with a Tier 3 Museum Membership
Become an AAM Tier 3 Museum Member to access sample documents key to good governance, including bylaws, codes of ethics, delegation of authority statements, management agreements, whistleblower protection policies, and more.