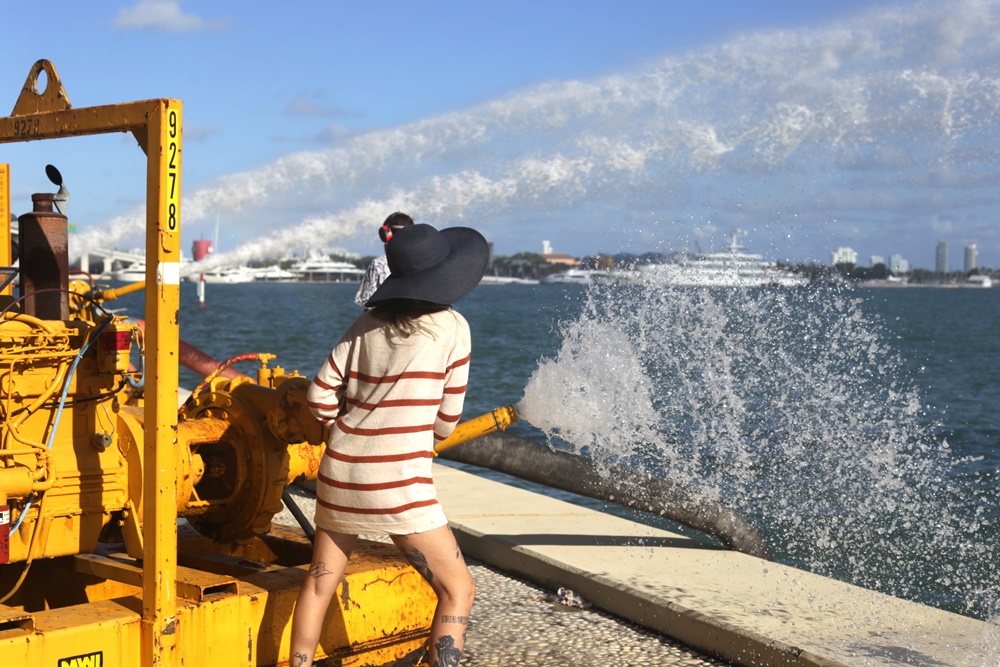 Miami Beach has recruited local artist Misael Soto as an artist in residence, helping the museum envision the future of climate change and rising tides.
Soto is well positioned to join Miami's fight against the rising tides. He already has experience making art on the city's shoreline. This past November, he created Flood Relief at Miami's Museum Park, adjacent to the Pérez Art Museum.
Can an artist help tackle one of the biggest problems facing mankind? Miami Beach certainly thinks so. One of the most vulnerable cities in the United States to the effects of climate change, the metropolis has launched an innovative artist residency that aims to recruit an artist to help address rising sea levels.