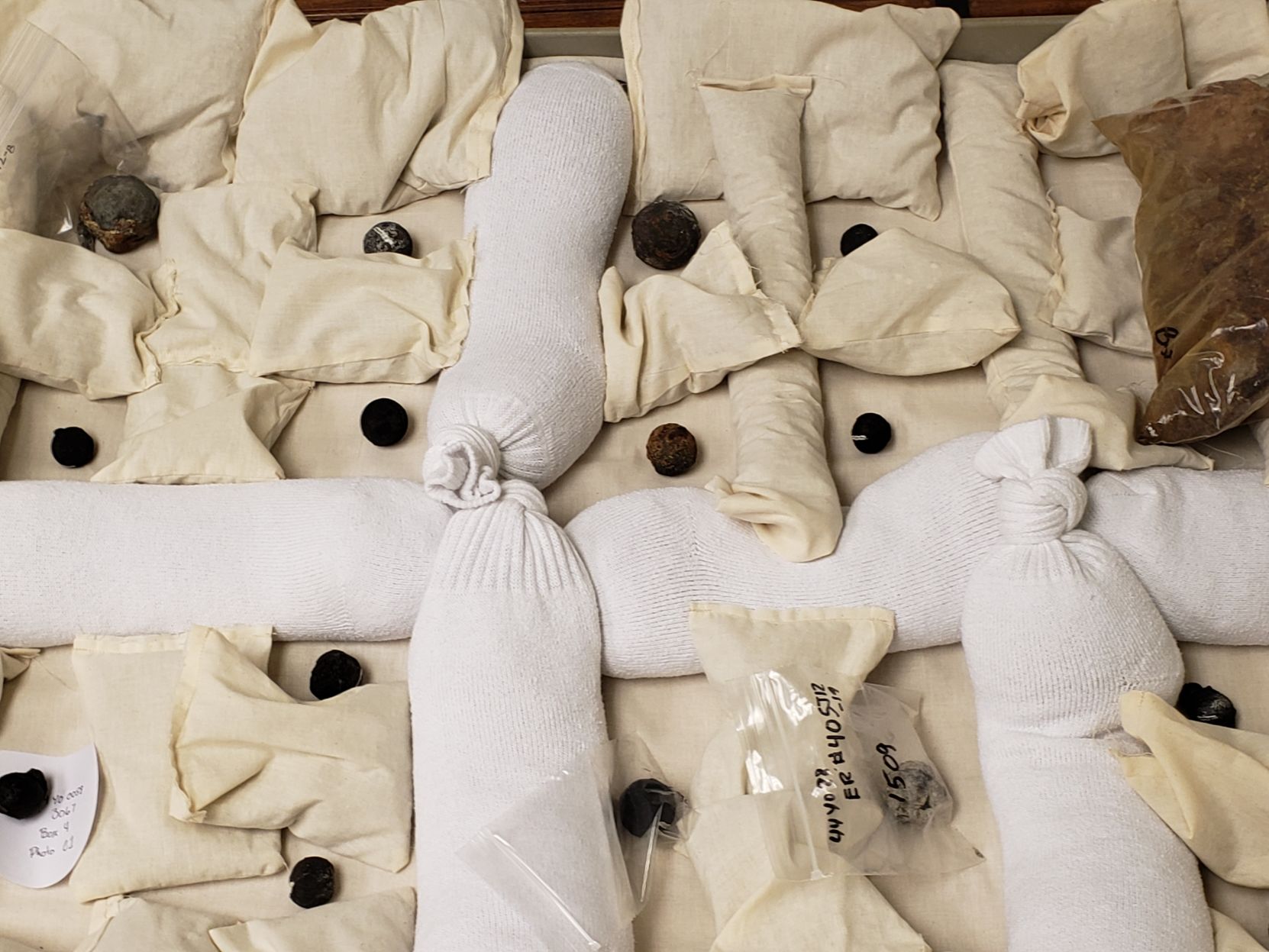 Conservators at the Virginia Department of Historic Resources got more than they bargained for when they realized they had been storing hand grenades from the Revolutionary War for more than thirty years—and that the grenades were still active. The Virginian-Pilot tells the heart-stopping tale.
"On Nov. 28, Ridgway was working her way through that box in the lab when she pulled out a plastic bag labeled 'shot.' Inside: a gray-ish round clump not much bigger than a golf ball.

'I knew right away something wasn't right,' Ridgway said. 'It wasn't heavy enough to be lead shot. And it had these weird cracks in it. And what looked like crystals inside.'

When she opened the bag, she caught the scent of something ominous.

A whiff of gunpowder crossed 237 years and drifted up."
RICHMOND In an uh-oh episode of historic proportions, hand grenades from the last major battle of the Revolutionary War recently and repeatedly scrambled bomb squads in Virginia's capital city. Wait - they had hand grenades in the Revolutionary War? Indeed. Hollow iron balls, filled with black powder, outfitted with a fuse, then lit and thrown.