This article originally appeared in the September/October 2011 edition of Museum magazine.
Considering all the signs that read "No food or drinks allowed," most museum visitors probably never imagined walking into a gallery to view a cooking demo or add toppings to their own flatbreads before they are baked. But according to Wayne LaBar, who is currently developing the exhibition "Cooking!" for Liberty Science Center in Jersey City, N.J., what better way to illustrate the science behind food? "This will be our browning lab," he says of the flatbreads component. "We will be letting visitors cook in the exhibition. That's what's so unique about it."
Linking cooking to science may seem like a stretch to some, but LaBar is riding the wave of a trend that has permeated many levels of modern culture. The topic of food has captured the zeitgeist, and it's hot. From reality television programs like Top Chef to farmers markets to microgreens to sustainability, people are talking about food, and the trend shows no signs of slowing as people realize how intrinsically connected food is to our health, the environment and one of our greatest pleasures: eating.
It's only natural that museums are increasingly harnessing such an enjoyable and accessible topic. Paula Johnson, co-curator of the "Bon Appetit!" exhibition at the Smithsonian's National Museum of American History (NMAH) in Washington, D.C., feels the trend of using food in museums has seen an uptick in the years since her museum assembled Julia Child's kitchen in a gallery there in 2002.
"[There's] just a tremendous interest in food, food-related topics and health in the general population," says Johnson. "This is something that a lot of people are thinking about and caring about, so it makes sense that museums are responding. It's kind of a subject for everyone."
This increased awareness of food isn't manifesting in kitchens only, but also on a social and political plane. Where food comes from, how it is processed and what it does to our bodies is becoming a real concern, driving many consumers to buy local, carry wallet-sized cheat sheets listing which fishes are sustainable, and devour such
anti-industry food manifestos as The Omnivore's Dilemma and Fast Food Nation.
This shift in public thinking—along with going private in 1993—inspired the Phipps Conservatory and Botanical Gardens in Pittsburgh to transform from a horticultural showcase to a cutting-edge garden with a green-certified museum cafe, eco-friendly weddings, an organic farmers market on the lawn in summer, and local, organic and seasonal dinners in a tropical-garden setting each summer Friday.
Phipps Executive Director Richard Piacentini has been around long enough to usher in those changes, and his passion for making the gardens as modern and sustainable as possible is palpable. "For me, food really fits into all that," he says. To that end, the cafe is yet another area where Phipps is leading the way toward the future of how our culture—and museums—relate to food. The cafe, which Piacentini says is held to the same high standards as any exhibit in the museum, uses only compostable materials, no longer sells bottled water and has ceased to offer fried foods.
Going even further, the conservatory has helped initiate an Oct. 12 conference tentatively called "Let's Move! Pittsburgh: A Regional Conference on Healthy Lifestyles for Children" with the intention of taking action against childhood obesity. This conference will also provide the perfect segue into AAM's Center for the Future of Museums symposium being hosted at Phipps on Oct. 13. The symposium, titled "Feeding the Spirit: Museums, Food and Community," will address how public gardens across the country are starting to focus on promoting food literacy, improving food choices for visitors and building audiences with food exhibits and programming.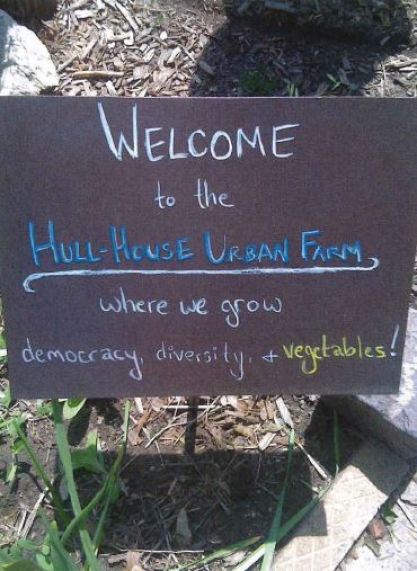 Piacentini admits that he sometimes has to connect the dots for people between public health and what the conservatory stands for. "Recently, one of our board members asked me why we're getting into all this healthy foodstuff with kids," he says. "And I told him that the primary purpose of Phipps—and this is from our mission statement—is to 'inspire and educate visitors with the beauty and importance of plants.' There is no more important intersection of plants and people than what occurs in the way we produce and eat food, and there is perhaps no greater impact on the environment and our health than the way this intersection currently takes place."
While this kind of symposium perhaps takes things to a grand scale, other museums are doing smaller things to link food with politics and social issues—but still with big results. For instance, at the Jane Addams Hull-House Museum in Chicago, food is farmed, prepared and served with a side of feminism and a dollop of diversity. Channeling the social settlement's co-founder, reformer and Nobel Peace Prize-winner Jane Addams, the museum has launched several food-related programs that tie in with some of Addams' original missions, such as overseeing the planting of vegetable gardens for lower-income communities and bringing people into the Hull-House Kitchen for food and discourse.
Re-Thinking Soup, which began in May 2008, is a weekly lunch program that mimics the days when Addams brought in such turn-of-the-century social reformers as Florence Kelley, Upton Sinclair, and W.E.B. DuBois, who would eat in the dining hall and discuss the issues of the day. "Every Tuesday at noon, an average of 100 people gather over a free, hot meal of soup and bread and hear from activists, farmers, doctors, economists, artists and guest chefs who present their ideas and projects," says Lisa Lee, executive director of Hull-House. "We have served over 10,000 bowls of soup, and topics have included urban agriculture, healthy school food programs, immigration and labor issues related to food, Native American seed rights, and other urgent food-justice issues."
Taking the food concept to another level, the museum planted a half-acre lot with heirloom vegetables two years ago. The produce is, naturally, used in the weekly soup pots and also made into preserves sold to help support the soup program. And Hull-House never seems to miss an opportunity to educate: "On each label of canned tomatoes, peaches, pickles or pumpkins is the brief biography of an important revolutionary," says Lee. "Instead of the fabricated, racist and sexist fantasies of Aunt Jemima or Mrs. Butterworth's, we use the images arid stories of people like Ellen Swallows Richards-an amazing woman who established the field of home economics at a time when bachelor of arts and science degrees were not awarded to women."
"Cultivated with help from community volunteers under the guidance of the resident farmer, our little urban plot produced over two tons of food this past year," says Lee, adding that it allows museum visitors to become not just consumers but also co-producers of food. Another way this is accomplished is by the museum's newest food program, partially funded by an IMLS SPARK grant. It's a seed exchange that encourages the public to apply for a sort of library card, letting people "check out" heirloom seeds with the promise of "returning" the next generation of seeds at the end of the season.
"At the museum, we believe, just as Jane Addams did at the turn of the century, that people have a stake in each other's health. This link is what binds us together as families, communities and a nation," Lee continues. "Re-Thinking Soup and the Hull-House Urban Heirloom Farm are attempts to reconnect with this history and also respond in a forward-thinking mode to some of the most pressing, urgent issues facing people today—food security and sustainability."
For others, a political or public-health component may not have been the primary purpose of drawing upon the stimulating subject food, but it's a welcome byproduct. It was last summer when Director Laurie Ossman of Woodlawn Plantation in Alexandria, Va., was introduced to Neighborhood Restaurant Group owner Michael Babin, a local restaurateur who was looking for land to start a farm, food and nutrition initiative. The resulting nonprofit is called Arcadia Center for Sustainable Food and Agriculture, which farms three acres of Woodlawn's land with a multitude of good intentions, including educating local children about nutrition and farming; connecting local farms with under-served urban communities; cultivating heirloom and heritage varieties; and encouraging careers in farming through mentorship.
While Woodlawn employees aren't responsible for the farm, they certainly reap the benefits of having it on the grounds. They have overhauled the gift shop and the catering services to reflect the new focus on organic and local, and there will be plenty of museum programming to support the farm. Most importantly, the food component fits with its history and mission while helping Woodlawn engage the public in a way that previously wasn't possible.
"Some kids have never seen Brussels sprouts growing!" Ossman says. "So they are engaged in that as a living part of Woodlawn, and one that is relevant to them today. They can dig in the dirt and see the results of what they grew when they go back to their school and eat what's been grown here. So it's really engaging them in the whole ground-to-table [movement], engaging them and putting it in a historical context and linking that to their community and heritage."
For LSC' s LaBar, visitor engagement was one of the chief reasons for choosing cooking as an exhibition topic. "It was us wanting to cover things like chemistry in an interactive way and a daily-life-relevance way," he says. "We wanted to address this issue of obesity and nutrition. That was combined with some thinking about ways in which visitors might access the experience more easily after they leave. Engaging the sense of taste and smell might do that."
Johnson of NMAH cites the level of visitor engagement for the reason Julia Child's kitchen has remained on view for so long. The museum was smart enough to assess the level of interest and give the people what they want: "It was supposed to be up for maybe a year, and here it is nine years later," she says. "People have really responded to this kitchen over the years. It's unusual to see the gallery empty."
In addition to visitors responding so strongly to the exhibit itself, Johnson and her colleagues have detected another interesting phenomenon. "We've noticed this atmosphere of engagement in the gallery," she says. "People speak to each other. They may not know each other, but they talk about cooking or watching Julia's cooking shows."
Food and cooking are such evocative subjects that a few museums have channeled the public's enthusiasm and incorporated visitor ideas into exhibitions. It was right after the Sept. n attacks that NMAH started reconstructing Julia Child's kitchen. Johnson recalls that few people were visiting the museum in those days. so the reaction was remarkable when staff members began to unpack the objects in the gallery in front of the public. "People were so interested and asked questions about the objects we were unpacking," she says. "People had stories about how watching Julia Child on television had impacted their lives. We could have done a different kind of exhibit, but people really wanted to see how she put things together in her kitchen. So that really inspired us to really put everything together."
For LSC's traveling exhibition on cooking, which will cost a projected $6 million and open in 2012, a blog serves as a crowd-sourcing tool that will ultimately help shape the exhibition. Nearly 900 people have gotten in on the act through the website, submitting comments, photos, experiences and networking ideas, and even sending food like blueberry chutney and maple syrup. ("We hope to use the photography. We ate the maple syrup," LaBar says .)
He adds that the insights gained through the site have already proved invaluable. "It's been a big benefit to the exhibition development—more minds thinking about things, people finding a story and sending it to us. It's like free research. But also there have been a good number of people on the site who are museum professionals, and it's so nice to work with other museum professionals in a collaborative way."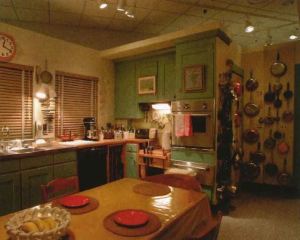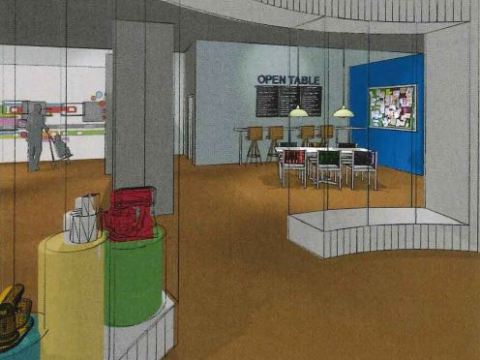 Of course, with increased visitor engagement, heightened community involvement and a healthier public comes another welcome side effect—museums securing their relevance as they move into the future.
For NMAH, this means a huge expansion of the already popular Julia Child exhibit, which will be moved in January to a 3,800-square-foot space with a new exhibit, titled "Food: Transforming the American Table," built around it. The larger exhibit will explore the transformation in food production, distribution, preparation and consumption between 1950 and 2000, which is roughly the period that Julia Child spent in her kitchen. "This is a chance for us to bring out some of our collections in food technology and show how these changes in technology were influenced by social and cultural trends, say major shifts in gender roles, family structure, social and political, demographic changes as new immigrants moved in and brought new foods," Johnson says. "And there will be a part called the Open Table, which will have an area where visitors can sit down at a table and interact with staff and each other."
At Phipps, the push to stay relevant is clearly materializing in an almost obsessive drive to embrace the green movement—a movement that is here to stay. Using food to push this crucial agenda seems natural to Piacentini: "It's a great way to talk about the concepts of sustainability, climate change, and global warming," he says. "You can go anywhere with it because, in some way or another, food is at the heart of it, and everybody can relate to it."
And with so many new and interesting things happening in the world of gastronomy, there are many ways museums can mine the topic going forward. "This whole field of molecular gastronomy, now called modernist cuisine, focuses on the science of how things cook," says LaBar of LSC. "Using high-tech, scientific methods to create dishes and meals, this certainly is a modern, young movement. In a few years, nobody will think of cooking as home-ec anymore."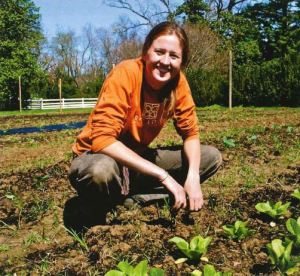 Getting people to think beyond the programming offered is another way to maintain relevance. At Hull-House, Lee says the Re-Thinking Soup series has served as inspiration for forward-thinking and an integration of ideas. "So many people thought they were just coming for a bowl of soup but then left curious and empowered to continue asking questions about how their food is grown, who picked it and what they were paid in wages, how the recipes for the soups were passed down by generations of immigrants," says Lee.
As with Hull-House, Woodlawn's approach to incorporating food is more holistic than an exhibit here and there. For Ossman, having the farm on Woodlawn's property offered an opportunity to revamp their entire approach. "What we are looking at here is shifting our interpretation and looking at Arcadia as doing comprehensive revisioning of the site and how we function and the kind of programming that we do," she says. That includes overhauling the retail shop to emphasize nutrition and sustainability and using Arcadia as its events caterer to ensure the mission of organic foods and sustainability are carried through each of the property's endeavors.
She knows this change will be crucial to keeping Woodlawn accessible and relevant for generations to come. In fact, in the short time the farm has been on the property, Ossman has already seen welcome changes. "In terms of museum discourse, it seems to be attracting young visitors," she says of the farm. "That's always a big brass ring everyone is trying to grab. [Visitors and volunteers] are a little younger than what we're used to seeing here."
But she laughs at the irony that a farm on a plantation can be seen as modern and cutting-edge: "It must drive the living-history people crazy because they've been farming for ages and the upstarts are coming in and saying, 'Look what we're doing!"' she says. "We don't make Mo [head farmer Maureen "Mo" Moodie] wear a bonnet. We are hopefully soft-pedaling the history [and] hope people will make that connection, but we hope the contemporary part is what is really going to engage our community."