As the year wraps up, here are a few suggestions for last-minute items to round out your trends-related gifting. This selection illustrates a number of the issues I've explored via the blog in the past year, with a range of price tags that should fit any budget.
If you are getting all excited by drones, but want something a little more family-friendly, pre-order the new Bionic Bird

. For only 99

€ you can kill two birds with one stone (sorry–had to say that) by amusing the recipient AND your cat.
This year there was a lot of tech buzz about Oculus Rift—a head-mounted 3-D virtual reality display designed for gaming. The latest version of their "development kit" (as in, this is still in Beta, folks) sells for $350. But if you want dead simple (and dead cheap) virtual reality try Google Cardboard instead—a DIY headset that turns any compatible smartphone into a virtual reality headset. There are several options, including "Unofficial Cardboard"—shown in this video
If you are shopping for the "quantified self" in your life, and are feeling a mite generous, why not gift them Narrative Clip? This little gadget is the ultimate in visual life-logging—a tiny camera that clips anywhere (Your lapel. Your skateboard. Your cat's collar). It automatically takes 2 pictures every minute—storing up to 4,000 pictures that then upload to a personal library in the cloud. The associated app uses "smart" algorithms to organize the tsunami of images.
If you are jazzed by the idea of 3D printed food, but can't shell out for an actual 3D printer, (much less muck about cleaning chocolate off the print head) how about these 3D Dinosaur Cookie Cutters? "Create the tastiest treats this side of the Jurassic period… then eat them into extinction"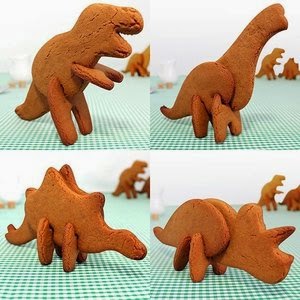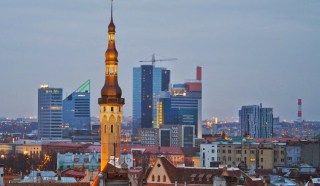 For the person who has everything, how about Estonian e-Citizenship? For only $64 you can give them a government-guaranteed digital identity, including a digital signature that has the same legal forces as a hand-scrawled John Hancock, as well as the right to open a bank account and run a company out of that country.
If you and your loved one are finding that emojis alone aren't enough to bring your passionate e-communications to life, consider re-igniting your relationship by exchanging Miranda July Somebody app, which recruits total strangers to lend their face and voice to your messaging.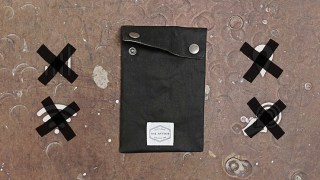 On the other hand, if you want to help someone "disconnect to reconnect" (as well as protecting their privacy), you can order the "UnPocket" for

£18.00—a stylish waxed canvas cell-phone case that blocks all cell, WiFi, GPS and RFID signals to help people drop off the grid. The Affair, the tech/fashion firm that makes UnPocket, specializes in "fashion for an under-surveillance society. Because, let's face it, Big Brother knows way too much already."
Skip over related stories to continue reading article
Have a great holiday!