A few months ago, a museum exhibition sparked a thought in my mind that I haven't stopped thinking about ever since.
I was walking aimlessly around Paris and had just wandered into Le Musée des Arts et Métiers. There I found rows and rows of early scientific inventions, from the most rudimentary versions of beakers and microscopes to complicated contraptions used to map the land, sea, and sky.
As a modern-day person looking at these historical instruments, I could see a clear trajectory from the unfamiliar world these objects came from to the complex and ever-evolving one I know today. What struck me most was the realization that at the time these inventors were creating their machines, they had no idea what their work would make possible in the future (and how the same is true for us).
In that moment, I felt more aware of the vast interconnectedness of human lives, thoughts, and actions than I had in a long time. And when I left the museum, that sense of awe and wonder came with me and influenced how I experienced the rest of my time in Paris.
That's why I was so excited when I heard about the publication of The Little(r) Museums of Paris. Part guidebook and part study in museum history, this book explores Paris through the lens of its smaller museums. Luckily, I was able to speak with author (and illustrator!) Emma Jacobs about her experience making it and what made these small museums so impactful. Check out the interview below!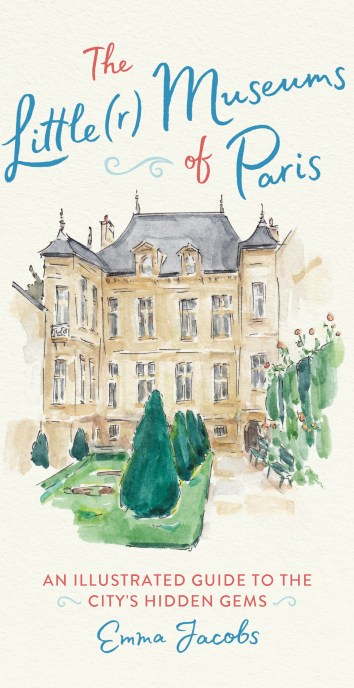 ---
Josette Souza: What was your experience making the book like? How was it to visit so many museums, and how did you pick the ones you went to?
Emma Jacobs: Because the visits started out as a hobby, they happened over a fairly long period of time—though there was a period towards the end where I did a real marathon of visits and revisits over the last two and a half months.
Once this became a book project, I had the chance to contact the museum directors and conservators and, in many cases, get them to walk me through their spaces to see what they saw. I really enjoyed all those conversations and tried to include some of their enthusiasm and insights into the text.
I like the museums that felt immersive. A lot of the house museums feel very intimate, and a lot of the very focused collections can act as a unique crash course on a new area.
JS: I was struck by the historical background information you included for every museum—that was a wonderful and surprising addition. What was behind that decision? How do you think knowing the history of a museum affects a visitor's experience of that museum?
EJ: I think, partly, the history is what interests me. I don't have an art history background, but I know archives and historical research and narrative. Partly, too, I think the history gives you a lens through which to understand these places that can often be very dense, often still arranged as someone's home.
Once you know more about the collectors or the historical figure who lived in an apartment, particular objects leap out at you because they fit into the context you now have for the place. At the Musée Nissim de Camondo, for example, there's a framed photo of the collector Moïse de Camondo's son. It doesn't necessarily stand out until you know Nissim de Camondo's death in World War I sent his devastated father further into his collection and to ultimately dedicate the museum to his memory. A lot of the historical figures are fascinating too, particularly a number of the nineteenth-century women painters and collectors.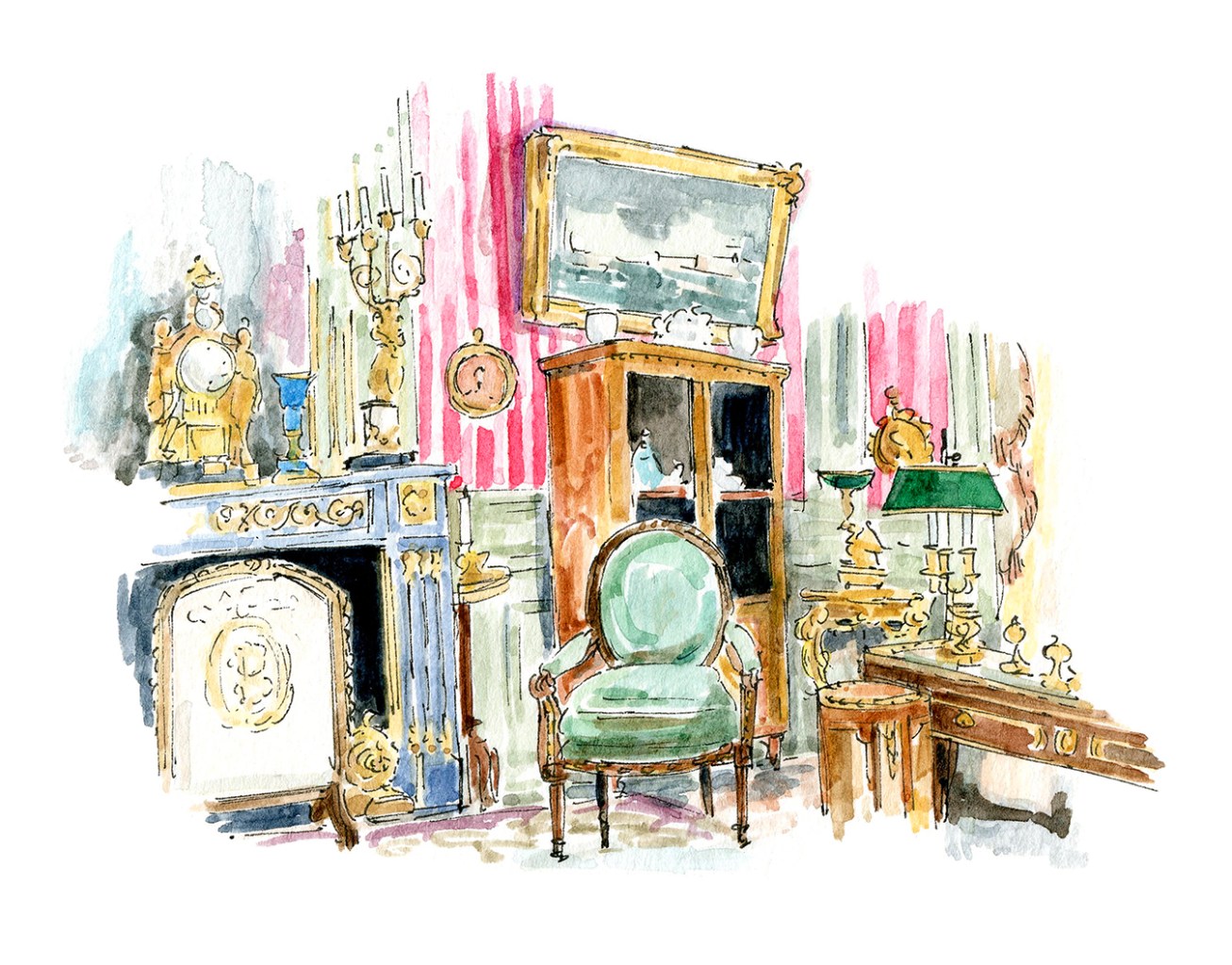 Over time, characters start recurring and pieces start to fit together, sketching out a larger history of the city and the evolution of its artistic and historical movements over time.
JS: Given your background as an investigative reporter who covers immigration, what role do you think cultural organizations and museums have in highlighting different kinds of stories? In your view, what role do stories play in building a society that supports and welcomes diversity?
EJ: If you get me started on the [National Museum of the History of Immigration], I can talk for hours just about that building.
But more generally, I think the perception of Paris from the outside has not evolved as the city has evolved—or was even necessarily accurate going back decades and decades. Paris is a very global and complex city with some uncomfortable history, and I hope that visiting the places outside the main attractions can begin to complicate people's picture of the city and engage them differently.
Some museums have very thoughtful programming and temporary exhibitions that engage with current issues. For me, the range of museums meant I could include some lighter topics and some of the things that traditionally attract people to the city, but also get in some "vegetables."
JS: Since AAM is an association for the museum field, I'd love to know what you saw in all your visits that worked particularly well and how other museums can learn from these things.
EJ: While a number of Paris museums have undergone major renovations and have more of a multimedia, modern museum layout, the French also really appreciate maintaining a period atmosphere, so a lot of spaces also retain at least some of the feel of older incarnations.
For example, the paleontology gallery of the National Museum of Natural History has many of its handwritten labels from the turn of the nineteenth century. Visitors appreciate that, and it adds something for adults that come with their kids. The Museum of French Monuments, now part of the Cite de L'Architecture, has modern signage but is still arranged more densely than I think it might be today. The Museum of the History of Medicine has no screens and pretty constrained signage and told me they have no plans to change that.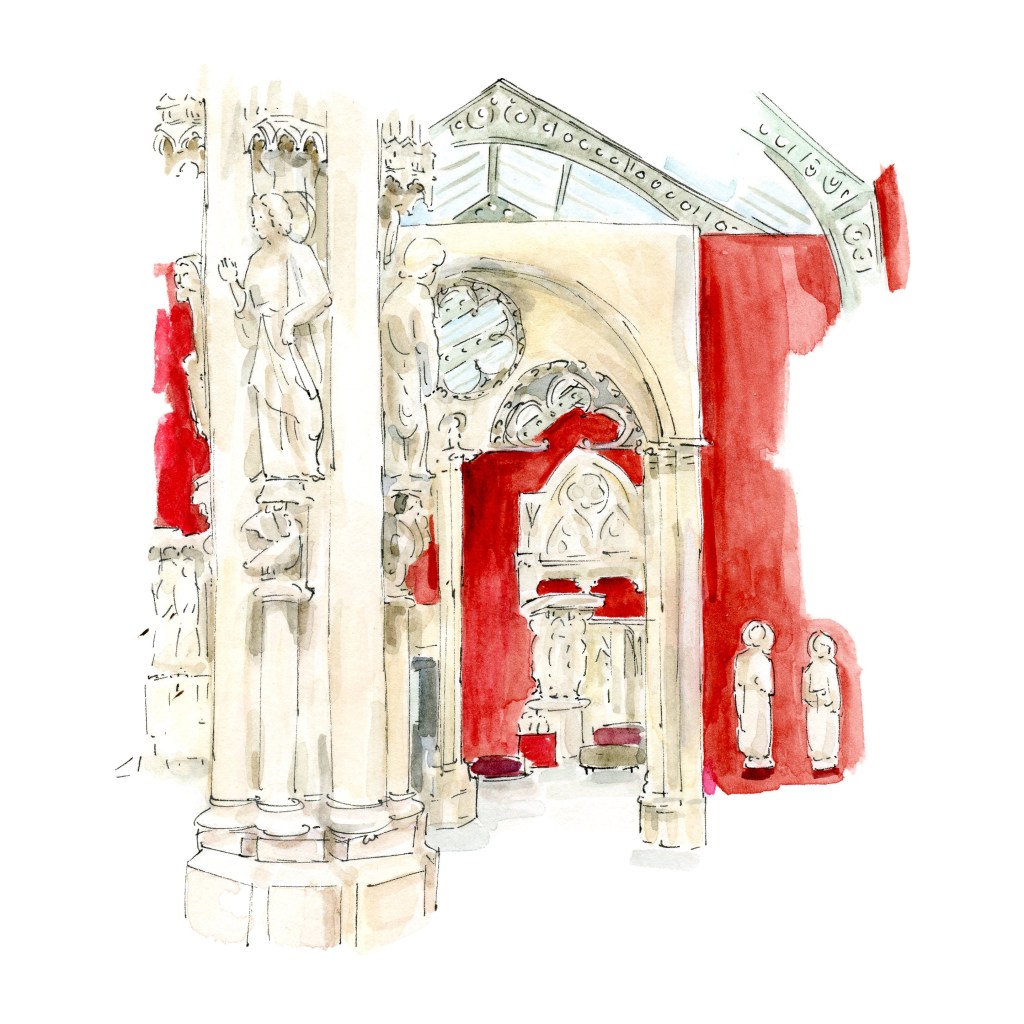 What that Museum of the History of Medicine and several others do very successfully is to integrate contemporary art and responses to their collections as temporary installations or into the permanent exhibition.
The National Museum of the History of Immigration, the Museum of Hunting and Nature, and the Sèvres National Ceramics Museum also do this particularly well.
JS: What are you hoping people get out of the book?
EJ: I hope it motivates people to get off the beaten tourist path and find some place new to visit and connect with.
This interview has been edited and condensed.
Skip over related stories to continue reading article